Orthodox Muslims in the Black community are in shock after news that the son of America's most well-known Muslim leaders is implicated in what some would describe as a cult and now the death of a child. Earlier this week, rolling out reported on the story of Siraj Wahhaj, 39, and his disabled 3-year-old son, Abdul- Ghani Wahhaj. The pair left the Atlanta metropolitan area in December 2017 after Siraj stated to his wife and friends he was taking him to a local park. The pair never returned. Law enforcement would later discover that they made their way to a remote part of New Mexico and began living with others in a makeshift compound.
This week police were tipped off that there were people who were in need of food and water and the police executed a search warrant. Police officers were confronted by a heavily armed Siraj who surrendered peacefully but wanted his weapons returned. Then to their horror, they found 11 children ranging in ages from 1 to 15, in tattered clothing and starving. The sheriff stated that the group looked like "refugees not only with no food or fresh water but with no shoes, personal hygiene and basically dirty rags for clothing."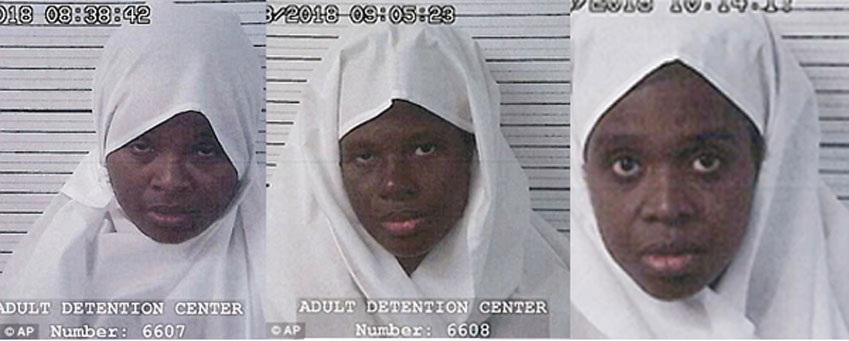 Also at the compound were three women who were identified by police as the mothers of the kids. According to police, there were only a few potatoes and a box of rice present and the group seemed to be living out of a dilapidated, filthy trailer. But 3-year-old Abdul- Ghani Wahhaj was nowhere to be found and the adults and children remained silent when asked about his whereabouts. Yesterday, police announced that they discovered the body of a small child who they suspect to be Abdul, who would have turned 4 this past Monday.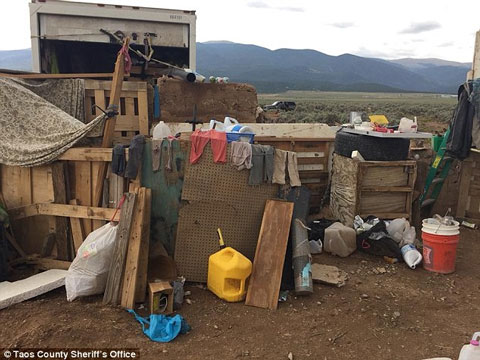 According to CNN, police stated on a warrant that Siraj Wahhaj "wanted to perform an exorcism" on the child because he believed he was possessed by the devil. But that was considered a mistranslation of a cultural term. In fact, the term the boy's mother used was ruqya, an Islamic practice involving prayer that is believed to help rid a body of illness.
Wahhaj's father is also named Siraj Wahhaj and is the head of the Muslim Alliance in North America. He was the first Muslim to offer the opening prayer before the U.S. House of Representatives. He also was a witness for the mastermind behind the 1993 bombing of the World Trade Towers, Omar Abdel-Rahman.
The children were taken into protective custody and later turned over to the New Mexico Children Youth and Families Department. Siraj Wahhaj was arrested and charged for the outstanding warrant out of Clayton County. The investigation is ongoing and more charges are expected.