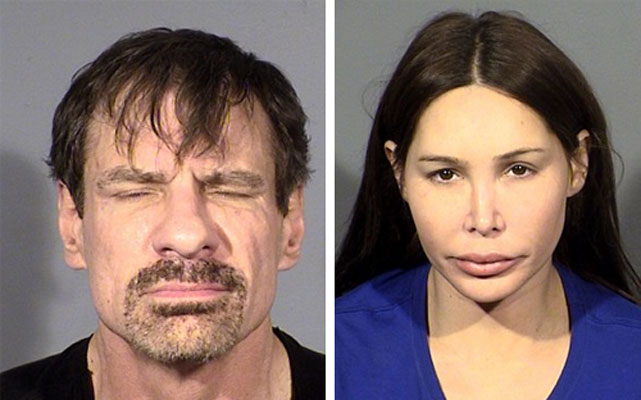 By now, many know that what happens in Vegas definitely does not stay in Vegas, despite the catchy phrase.  Sin City, as Las Vegas, Nevada, is also known, has played host to affairs, gangsters, and tragically mass shootings. But it was a big surprise to Encore Hotel security when they responded to an emergency at a high roller's suite and found a disturbing hedonistic scene that included an unconscious woman who was once married to an heir of the Wells Fargo financial empire.
The high roller suite belonged to billionaire philanthropist Henry Nicholas III, 59, who made his fortune on semiconductors when he founded the company Broadcom. Tech tycoon Nicholas is worth an estimated $3.1B after leaving the company in 2003 to concentrate on his marriage, and maintaining a small percentage. During this time period, his wife found out he had a secret sex hideout beneath the family's mansion and would regularly bring in prostitutes through a hidden door. The marriage ended in divorce but Nicholas continued to party.
According to TMZ, this past Tuesday Nicholas could not get into his room and notified the front desk and security. That's when they discovered Ashley Fargo, lying unresponsive with a partially inflated balloon sticking out of her mouth. Emergency personnel were able to revive her and then security noticed canisters and what looked like gun cases in the room, so they called the police.
Nicholas confessed to police that they were "huffing" nitrox oxide, also known as laughing gas. Then the police turned their attention to the cases in the room that were described as being similar to the ones used to carry firearms. When police opened the cases, they found them stuffed with marijuana, heroin, cocaine, methamphetamine and ecstasy pills, stamped with the cartoon Winnie the Pooh. Police then placed Nicholas and Fargo under arrest and charged them with felony drug trafficking.
Nicholas is well known for his philanthropy and using his fortune to create a crime victim's bill of rights called Marsy's Law in California. It was named after his sister Marsalee Nicholas, who was killed by her ex-boyfriend in 1983. Added to legislation in 2008, it requires that victims of a crime be made aware when the perpetrator is released from prison. He has tried to get a similar law passed nationally in each state.