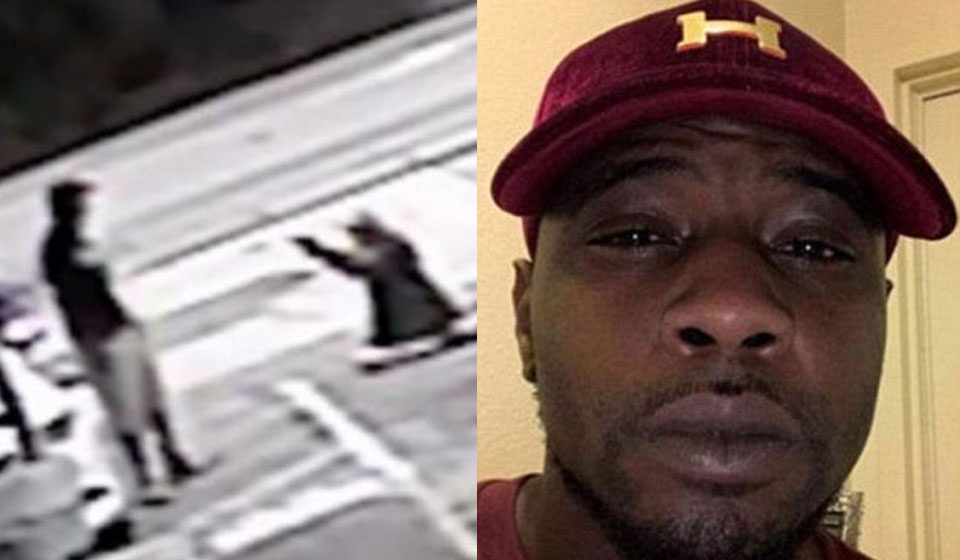 There has been a dramatic change in the case of the White man who shot a Black father in front of his girlfriend and kids.
Back on July 19, Michael Drejka, 47, of Clearwater, Florida, decided to confront Britany Jacobs, who was in a car with her two kids in a handicapped parking spot. Drejka yelled at Jacobs to "move the f—ing car," and Jacobs' boyfriend Markeis McGlockton, 28, heard the commotion from inside the store and rushed outside, leaving his small son behind.
McGlockton pushed Drejka to the ground and away from his girlfriend when he saw near his girlfriend and kids. In response, Drejka pulled a gun and shot McGlockton, who stumbled back into the store and died in front of son. At the time, Pinellas County Sheriff Bob Gualtieri stated to the media that he was not going to arrest Drejka over the shooting, citing Florida's "Stand Your Ground Law," which has been used to let killers of Black men go free. However, the Florida Attorney General's Office reviewed the case and differed with Sheriff Gualtieri's position.
As a result, Drejka has been taken into custody by police today, Monday, August 13, and has been charged with manslaughter. He was taken to the Pinellas County Jail, and his bail has been set at $100,000. The family of Markeis McGlockton issued the following statement after hearing the news of Drejka's arrest:
"While this decision cannot bring back our partner, our son, our father, we take solace in knowing our voices are being heard as we work for justice. This man killed Markeis in cold blood, without a second thought about the devastating impact his actions would have on our family, but this charge gives us a measure of hope that the truth will win and justice will prevail in the end."
The video of the shooting death of Markeis McGlockton can be seen below. Warning: Due to the graphic nature of the footage, viewer discretion is advised.)