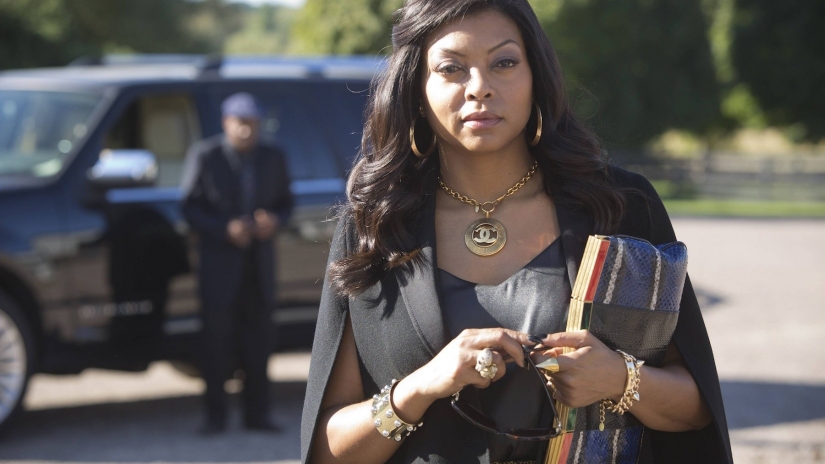 So here's the thing: Taraji P. Henson is an amazing actress. And believe me when I say that statement isn't hyperbole, as Henson is in possession of some serious acting chops. Sadly, that immense talent has yet to be truly showcased in a leading big screen role, which also translates into huge box office numbers. Her last two leading roles, Proud Mary ($20,877,013 total domestic gross), and Tyler Perry's Acrimony ($43,549,096 total domestic gross) were both critically panned, and lacked the monetary success comparable to Henson's otherworldly talents.
But could that all be changing?
Conventional wisdom points to the affirmative following the first trailer release for Henson's latest push to box office glory. The film, What Men Want, is a remake to the 2000 Mel Gibson-led vehicle, What Women Want. In the updated version, Henson plays Ali Davis, a successful sports agent who's constantly boxed out by her male colleagues. When Ali is passed up for a well-deserved promotion, she questions what else she needs to do to succeed in a man's world … until she gains the ability to hear men's thoughts.
With her newfound power, Ali looks to outsmart her colleagues as she races to sign the next basketball superstar, but the lengths she has to go to will put her relationship with her best friends and a potential new love interest (played by Aldis Hodge, who also played opposite Henson in the award-winning 2016 film Hidden Figures) to the test.
What Men Want is the latest comedy from director Adam Shankman (Hairspray) and producers Will Packer and James Lopez (Girls Trip). Co-starring with Henson are Tracy Morgan, Richard Roundtree, Wendi McLendon-Covey, Josh Brener, Tamala Jones, Phoebe Robinson, Max Greenfield, Jason Jones, Brian Bosworth, Chris Witaske and Erykah Badu.
Check out the trailer below for a first look at What Men Want, which is slated to hit theaters January 11, 2019.