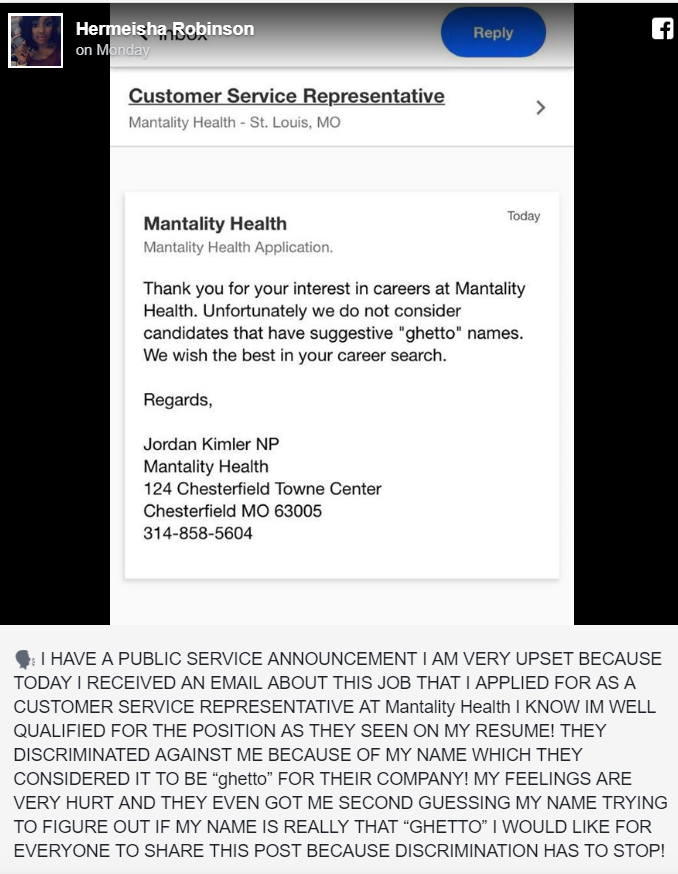 Worse off for Robinson is the fact many FB users made fun of her name or said she made it up. This prompted Robinson to return to this subject matter on Facebook: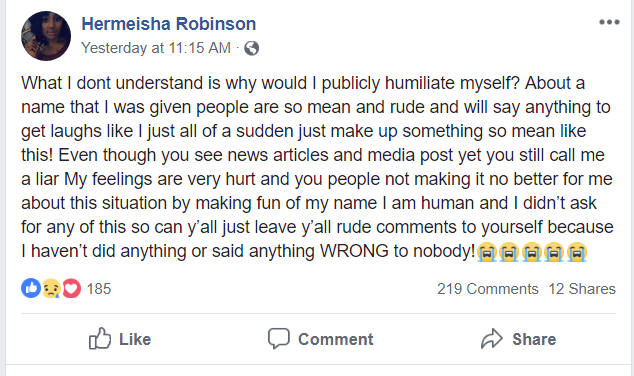 According to The Root, Jack Gamache, a representative of Mantality, explained that the company's Indeed.com job posting website was hacked.
"This is not a reflection of who we are as a company," Meuret said. "This is deplorable."
Indeed.com, however, blasts Mentality without really trying to by contradicting their excuse for those letters.
"Account security is of utmost importance to Indeed and something that we diligently monitor. Account holders are responsible for use of their password and we recommend frequent updates and complete confidentiality of your password. Our investigation into this particular account shows no evidence of compromise."
What do you think? Do you believe the company actually sent out such letters, or do you believe they were hacked?