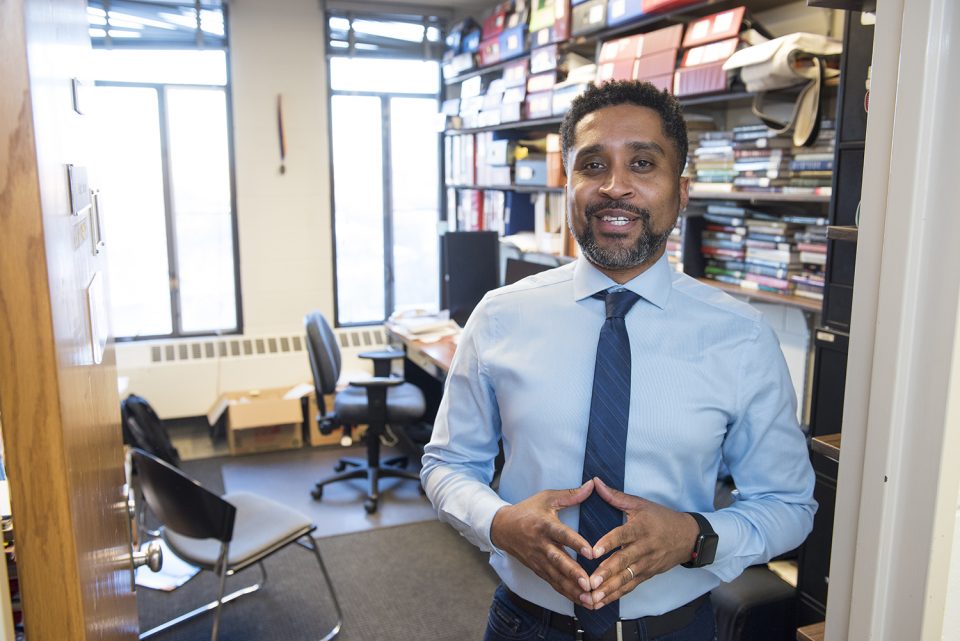 The Twin Cities have garnered national attention due to several incidents of police brutality where race and class were key factors. The police killing of 31-year-old Philando Castile in 2016 and, more recently, Thurman Blevins caused the nation to take a closer look at race relations in Minneapolis and St. Paul.
Dr. Keith Mayes is a leading professor of African-American and African studies at the University of Minnesota, where he focuses on social and political movements and issues of race.
Mayes sat down with rolling out to discuss the problems facing the Twin Cities.
How did the police shootings of Philando Castile and Thurman Blevins impact the Twin Cities?
Minnesota became a part of the national conversation [about] police shootings with Philando Castile and now Blevins. The way police treated Blacks in Minnesota resembled how Blacks were being treated nationwide. That led to a protest movement by Black Lives Matter and other organizations. And then the shooting of Thurman Blevins happened last month. We are now at the point where we want the body cam released to the public. There are two different accounts. One is that he had a gun, the other one is that he didn't. No one is trusting the accounts of the police anymore. There are still protests and vigils. There is a growing awareness campaign on what the police are doing. We don't see real outcomes. We want police tactics and training to be changed, and we want police officers to go to jail.
When it comes to the living conditions of Blacks in the Twin Cities, what is your perspective?
Minnesota ranks at close to the top when it comes to racial disparity. We have one of the widest gaps when it comes to education, home ownership and incarceration. According to the media outlet 24/7 Wall Street, it ranked as the No. 2 worst place for Blacks to live in America. As a region, the Midwest is one of the worst places a Black person can live. We all believe or think that the South is the worst place to live. But Minnesota often beats Mississippi in many categories when it comes to racial disparity. Minnesota is one of the best places to live for White people. Diversity is growing. Still, we don't see positive outcomes for people of color.  The average income is $30,000 for Blacks compared to $70,000 for Whites. Those are the kinds of gaps that we are seeing. [Minnesota is] a state known for Fortune 100 companies, but Black and Brown kids aren't benefiting.
You mention the influx of Fortune 100 companies in the Twin Cities. How have they contributed to fighting the disparities?
The corporations are doing things on the surface. They help people, but it doesn't make an impact. But not a lot of Black and Brown representation are at those companies. They need to bring more Black folks in and make sure that they retain them. You need more Black and Brown people inside so that they can understand what it means to take care of the community.