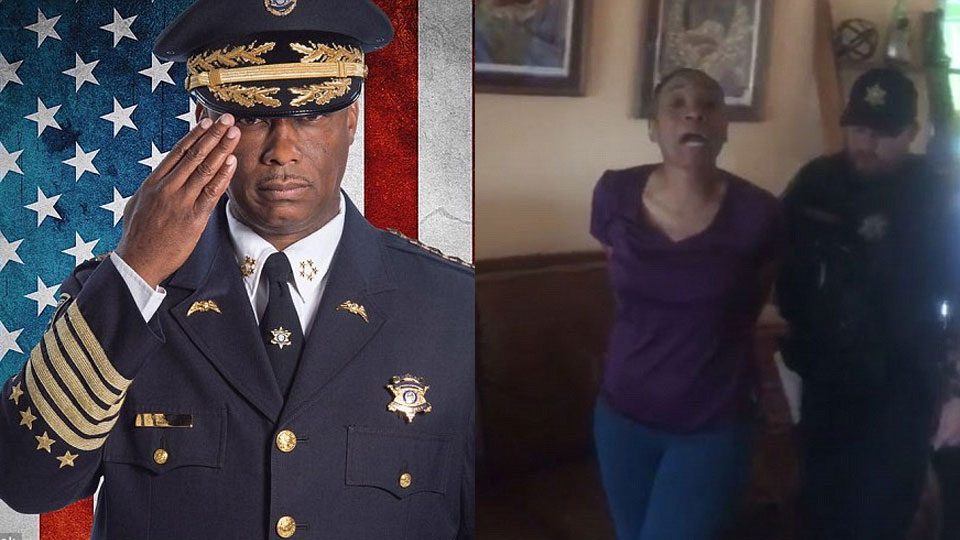 A man's decision to run against a powerful and controversial sheriff in the metro Atlanta area has allegedly led to the arrest of his wife over an email exchange. Sheriff Victor Hill served in Clayton County, Georgia, from 2005-2008 and was re-elected in 2013. Hill is being challenged this year by Robert Hawes.
According to the Atlanta Journal-Constitution, "over the years detractors have described his [Hill] behavior as everything from reckless to criminal" and if we believe a video and images uploaded to Facebook, petty can be added to that list. This week Clayton County deputies arrested Gerrian Hawes, the wife of Robert Hawes because of an email exchange. Hawes sent the following email to Hill: "Where there is love, fear cannot exist."
Apparently, it was part of three emails that were sent and Hill found them so upsetting he filed a criminal warrant against her for harassing communication. FOX5 Atlanta stated that the emails dealt with how Hill fired Robert Hawes from his job just before Christmas last year.
Gerrian Hawes appeared in court this Thursday and she was awarded bond with stipulations. "You have a bond condition to have no contact with Sheriff Victor Hill," a Magistrate judge ordered. To which Hawes replied "Yes, sir" and bond was set at $1,500.
Robert Hawes posted the following on Facebook:
"Over the last three years, I have witnessed and watched good people's careers, lives, families, and reputations be destroyed by our sheriff. Publicly, very few people know of the dozens of victims of the abuse of authority that have occurred within our sheriff's office over the course of the years by this sheriff. Most of the victims go away quietly because he threatens them with prosecution for baseless charges. In the end, as citizens, we end up paying the price for these actions in the millions of dollars in legal settlements. While Mr. Hill touts policies of respect and professionalism within the sheriff's office, he has created an environment of fear and intimidation that is rampant and pervasive. I seek to change this because I am exhausted with Law Enforcement Officials using the Law in response to an emotional reaction to a situation. The Law is not our personal tool!"
Hill is perhaps one of the most controversial and popular sheriffs in the metro Atlanta area. He is currently serving his second term as sheriff despite at one time being charged with 27 felonies, which included racketeering, theft by taking, making false statements and violation of his oath of office. Hill was cleared of these charges after a 2013 trial. A conviction could have resulted in up to 455 years in prison.