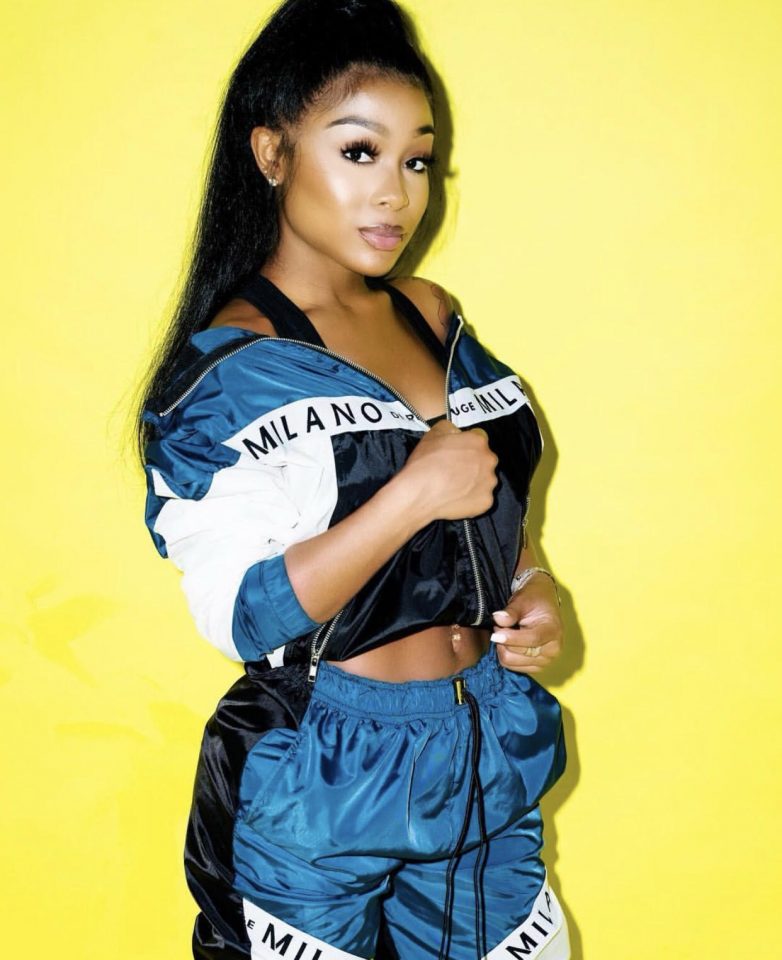 Georgia's own Jayda Cheaves was born and raised in Savannah but moved to Atlanta two years ago to build her network and business. The young entrepreneur — also known as Amour Jayda — is the owner of a successful online company, AmourJayda Hair, where she sells wigs, bundles and hair-related products and accessories.
To date, she has attracted a staggering 1.4 million followers to her personal Instagram page, and her company isn't doing too shabby either, with 146,000 IG fans. Her ultimate goal is to continue inspiring millennials to become young bosses.
Rolling out sat down recently with Cheaves, who opened up about the successes and challenges she's had starting her business, the pitfalls of dating a celebrity rapper, and her long-term beauty business goals.
Who is Amour Jayda?
Amour Jayda is an entrepreneur [and a] social and beauty influencer. I like inspiring young girls, letting them know that life isn't perfect. Even though sometimes we do get discouraged, I'm there to just let them know [to] keep going.
How did you start your company?
I used to resell my clothes on this app called Poshmark. My clothes just used to sell out within minutes. So, it was, like, instead of selling clothes on Poshmark, I was, like, I could just start my own brand, so I started my own website. Since then, I just had it in me to be my own boss and to be [an] entrepreneur.
Selling hair is ultimately what you are known for today. How much money do you make doing that?
[From] 2016 [to] 2018, I made $2.5 million, and that was just off of hair. That wasn't my clothing website, other people, nothing. My numbers always change though.
You also have a book, The Young Boss Blueprint. How did you come up with the idea for the book, and what is it about?
 A lot of people used to message me saying, "What can I do to become a boss?" or "What can I do to be where you're at?" I just got sick of responding to DMs all the time. I'm that type of person where, if I see you need help, I'm going to help you. So I wrote a book. It's 14 steps on how to become a young boss. It tells you how to get your business license, the paperwork you need to sell online and all the steps I took to get to where I'm at.
You are also known for dating the well-known rapper Lil Baby. Because both of you are well-known influencers, how is that?
It's hard. There's no room for privacy. We can delete pictures of each other, and it's, like, "Oh, y'all broke up," when, really, we just want to get away from the internet so people won't be in our business. When we delete our pictures, it just puts more people in our business because people think we're really done when we really just wanted to escape the internet.
Since you two are both always on the go, especially with him being on tour, does that ever become a problem when it comes to your relationship?
I kind of know what we have already. Most of the time, I do go out of town with him. But I have to run my business and still focus on me. So when I'm not there, I'm not there. It's like "I hope you're doing what you're supposed to do as far as a boyfriend." As long as I don't hear anything or nothing crazy comes to me, I don't come to him about little stuff. I'm not a nagger at all.
How do you handle the advantages and disadvantages that come with being a social influencer?
There have been multiple times where I wanted to say forget this and shut down everything. Then I would see that my customers are emailing me, going like crazy, saying, "I need my bundles. Back to school is coming up. You can't just shut down your website." People have said so many bad things about me. I've heard it all, and that is why I say this was meant [to be]. Being in the limelight, this is what comes with it. You're going to have a lot of people who like you and a lot of people who dislike you.
What are some of the things that people have said?
Oh, my God. I don't even know where to start. There has been so much said about me, my brand, my business, and it's not even anything to reflect on because nine out of 10 of the stuff that is said is not true. It's stuff that people make up just to make me look bad or try to affect my sales.
Where do you see yourself five to 10 years from now?
I want to have stores all over the world. I want a hair salon, a store [and] a spa, all in one. I want it to be, like, two stories. That way it will literally be a one-stop shop.
What are three things that you would tell someone who is trying to be where you are today?
Stay consistent.
Focus on you and you only. Don't let the hate distract you. Don't even let the positive distract you because sometimes [if] people [get] caught in the positive, they get ahead of themselves. I was at that point one time.
Be yourself. Don't follow the trends. Just be you.
You can keep up with Cheaves on Instagram at @amourjayda and visit her website at www.waydashop.com.
Watch Jayda's live interview here.