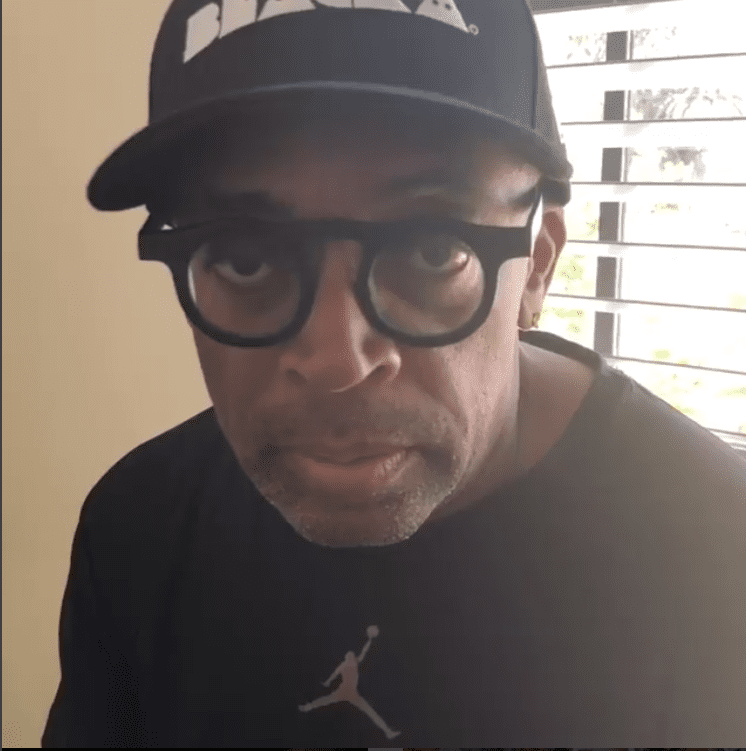 The notorious New York Police Department surprised many when it decided to hand over big bundles of Benjamins to director Spike Lee for him to develop and run a program that will improve relations between the NYPD and the Black community it is supposed to serve.
The department, still reeling from the choke-hold death of Eric Garner in the Staten Island borough of New York City in 2014, all over loose cigarettes, wrote a check to the tune of $200K to the movie director who frequently criticized this same NYPD over instances of police brutality and corruption in such iconic films as Do the Right Thing, Malcolm X and Jungle Fever.
In 2016, Lee became a consultant for a community policing campaign and subsequently Lee received $219,113 from the NYPD Foundation to produce ads for NY Mayor Bill de Blasio's community policing initiative.
Lee, who directed the critically-acclaimed film Black Klansman, told the Wall Street Journal that "The NYPD came to me knowing I have been critical of them. I think it's important for open dialogue to make what has been a tough relationship better."⠀⠀⠀⠀⠀⠀⠀⠀⠀
NYPD spokesman Brady Littlefield added in a statement that "the Foundation approached and consulted several creative teams including the Spike DDB agency to help develop a public awareness campaign that would aim to strengthen the partnership between the NYPD and the communities it serves."
NYPD First Deputy Commissioner Benjamin Tucker, said they wanted to tap Spike Lee for the project because, "You want to reach out to folks. Not just the folks who are supporters pretty consistently but also folks who have certainly been critics in the past."⠀⠀⠀⠀⠀⠀⠀⠀⠀
The media discovered that the NYPD Foundation gave Lee the large sums of money from perusing over the NYPD's tax filings from 2016 and 2017.
Back in 2014, Lee also created a documentary that poignantly wove together footage of Eric Garner being fatally choked by the NYPD together with his famous character Radio Raheem in Do The Right Thing being fatally choked by the NYPD.