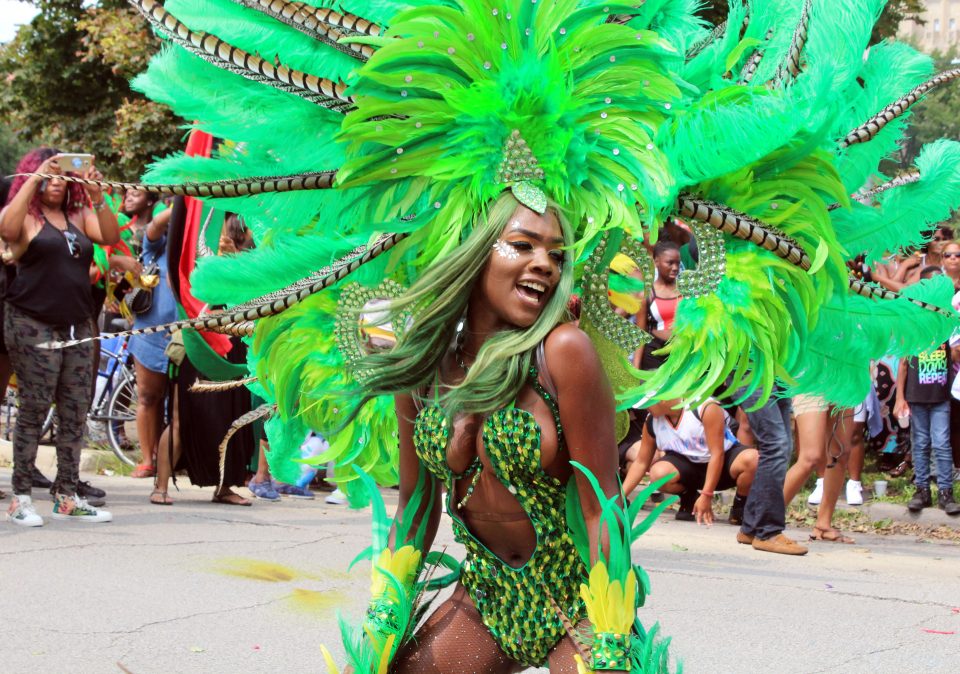 Midway Plaisance in Chicago was the home of the 6th Annual Windy City Carnival. It's a family oriented event focused on celebrating the Caribbean. People in the most elaborate handmade costumes represent where they are from as bands compete for their respective country to win the coveted bragging right as the best band at Carnival.
https://www.instagram.com/p/BmqfLIWFct5/?taken-by=precise_chi
The spectacle itself is enough of a reason to be there. However, the event means much more to many in Chicago. We spoke to Autumn Smith-Jimenez, a co-host of Windy City Carnival, about why it was important to have an event like this in Chicago.
"We are the only major city whose first settler was not only Black but Caribbean; 2018 is the 200th anniversary of [Jean Baptiste Point] DuSable's death and we continue to honor his legacy by promoting and uplifting Caribbean culture in Chicago," she said.
The Caribbean culture in Chicago is rich in history and its colors are vibrant. The Windy City Carnival is a celebration of culture, life and beauty.
Check out a few pictures from the festival below.