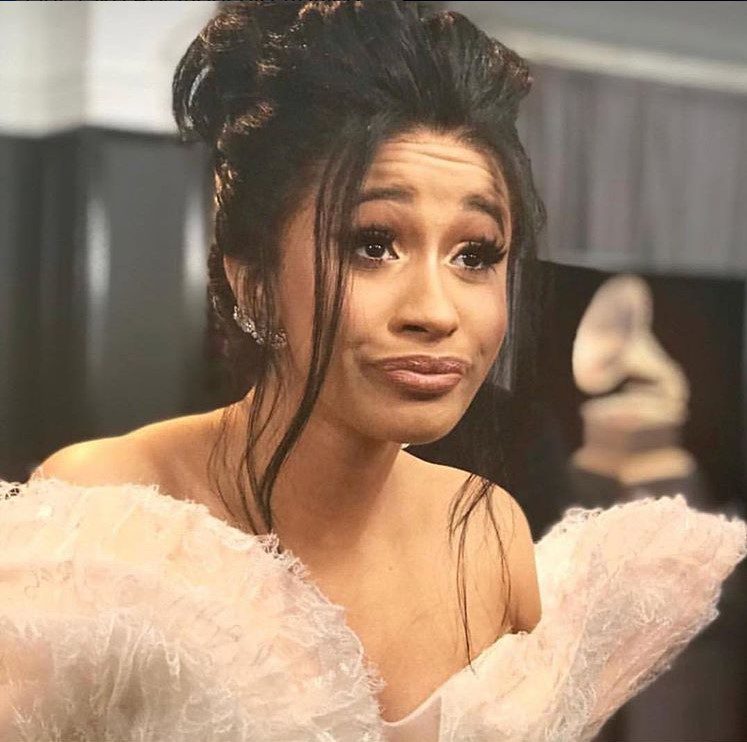 Cardi B will teach "Ho Etiquette" in a new comedy sketch show.
The stripper-turned-rapper — who welcomed daughter Kulture, her first child with husband Offset, into the world last month — has teamed up with "Wild 'N Out" star Rip Michaels for his new show "Off the Whip" for which Cardi has filmed a number of sketches.
Speaking to the New York Post's Page Six at the MTV Video Music Awards on Monday, Aug. 20, he said, "You're going to see Cardi B in a whole new light. She's doing crazy sketches like she has this thing called 'ho etiquette' where she does this character where she tells women how to handle their inner ho and how to do a relationship. To see Cardi in a comedic light is amazing because she's way, way funnier."
Rip also revealed that other sketches Cardi, 25, will appear in, include "Real Housewives of Civil Rights" and "How to Treat a Man Wrong."
Cardi B made her first public appearance at the VMAs since giving birth to Kulture and Rip praised her parenting skills.
"She's an excellent mom. I don't think a lot of people know that Cardi's an amazing mom. The way she loves her child is amazing. You got to see that," he said.
The "Bodak Yellow" hitmaker had been the night's most nominated artist with 12 nods, and she took home three prizes, Song of Summer for "I Like It," her collaboration with Bad Bunny and J. Balvin, Best Collaboration for Jennifer Lopez's "Dinero'," on which Cardi featured with DJ Khaled, and Best New Artist.
As she accepted her Best New Artist accolade, she said: "I'm so happy to receive this award. A couple of months ago, a lot of people were saying, 'You're gambling your career, you're about to have a baby, what are you doing?' And you know, I had a baby, I carried the baby, and now I'm still winning an award!"