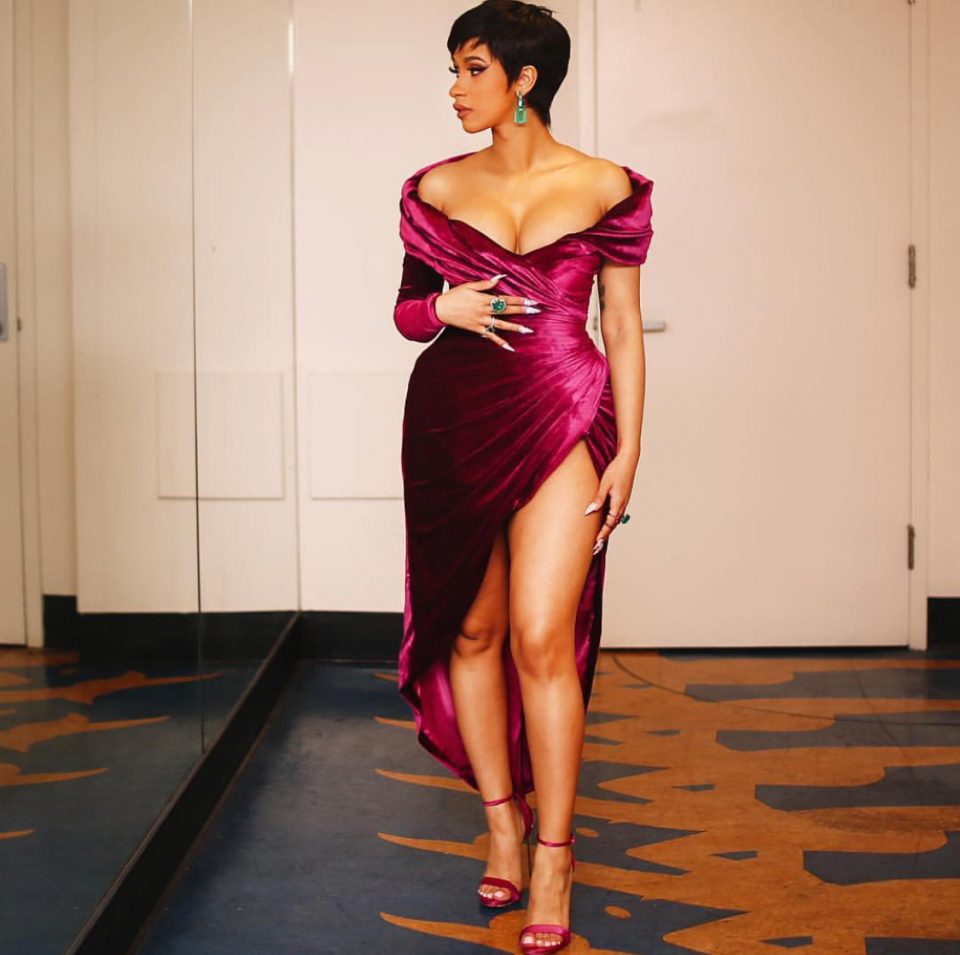 Hot momma! Cardi B is back!
Monday night's MTV Video Music Awards show was full of surprises and jaw-dropping moments.
The most exciting moments featured new mom Cardi B, who was making her first public appearance since giving birth to baby Kulture on July 10. One month post-pregnancy, and Cardi B shut the VMAs all the way down.
She slayed the rep carpet, giving us life with her new pixie cut. She wore a stunning velvet magenta gown with an oversized collar and thigh-high slit and accessorized with magenta heels and emerald earrings. The gown's deep V-neckline and her thigh-high slit proves that Cardi will still keep it sexy as she glows through motherhood.
Cardi B kicked off the 2018 VMAs with a big tease, cradling a small bundle in her arms. As the audience craned their necks hoping to get a first look at baby Kulture, the "Bodak Yellow" rapper revealed a silver MTV moon man award, which got a huge laugh.
The "Bartier Cardi" hitmaker was the night's most recognized artist with 12 nominations. She took home three awards, including Song of Summer for "I Like It" with Bad Bunny and J. Balvin; Best Collaboration for being a featured artist with DJ Khaled on Jennifer Lopez's "Dinero;"  and Best New Artist.
"I'm so happy to receive this award," she said in her acceptance speech for Best New Artist. "A couple of months ago, a lot of people were saying, 'You know, you are gambling your career. You about to have a baby, what are you doing?' You know, I had a baby, I carried the baby, and I am still winning awards!"
We are loving that motherhood hasn't changed Cardi B a bit since Kulture arrived on the scene and can't wait to see what she has coming next.