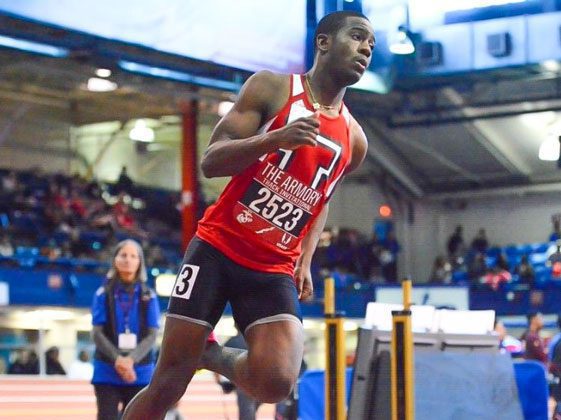 Any parent would want a son like Kristian Marche, 18. The talented graduate of Imhotep Institute Charter High School in Philadelphia was on the verge of doing great things. After graduating, the scholar-athlete was inundated with offers from Morgan State University in Baltimore and Howard University in Washington, D.C. In the end, he decided to attend Penn State on a track and field scholarship and remain close to family. But on August 13, the day before he was to leave, his life was taken protecting his family home.
It was late when Kristian's mother heard a noise outside the house and called to her son. Kristian went out and confronted two young teens. The Philadelphia Enquirer reported that surveillance cameras captured footage of one of the teens jumping from a deck on the second story of the home. At least one of the teens jumped a fence and another was seen in the yard running. Thinking they were gone, he went back inside until he heard noise again. This time, he went out and police see on the surveillance camera one suspect walking in front of Kristian and another one walking behind him. According to police, there was no struggle or physical action as Kristian walked down the driveway. Then the teen following behind Kristian pulls a gun and shoots him in the back of the head without warning, both suspects then run. He died the next evening at Philadelphia's Einstein Memorial Hospital.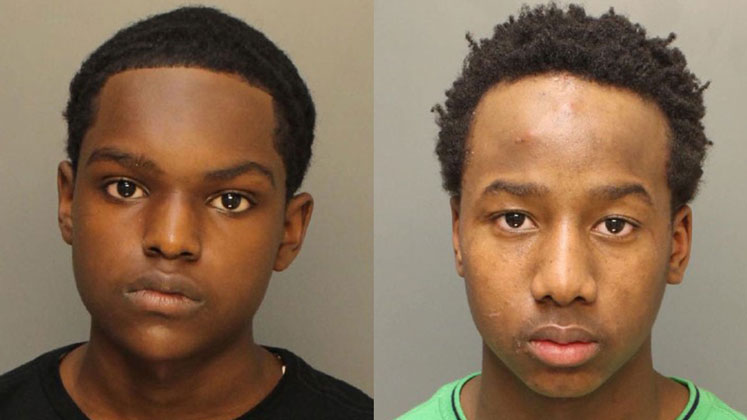 The community was grief-stricken and outraged, as police sought tips and eventually identified the suspects. This week, police arrested Taron Small, 16, and Byron Vinson, 15; sadly, both teens knew Kristian. Now, the teens are being charged as adults with felonies that include murder, conspiracy and weapons charges. According to Philadelphia police Lt. Norman Davenport, it was the community that came together to identify and helped nab the suspects.
"We actually had residents calling into homicide and inviting us into their homes to view any potential video that they may have had. Remember, when this homicide occurred last week, we really had no leads" Davenport said. "It was through those phone calls and surveillance video that we have been able to recover video that was critical in this investigation and enabled us to be able to arrive at a point today of being able to make an arrest."
Penn State issued the following comments:
"Our heartfelt sympathies go out to Kristian Marche's family, friends, and teammates. We are deeply saddened by this tragedy; another young person taken from his loved ones far too early. Our thoughts are with Kristian's family and friends; we will do what we can to support them and our track and field students and staff during this very difficult time."