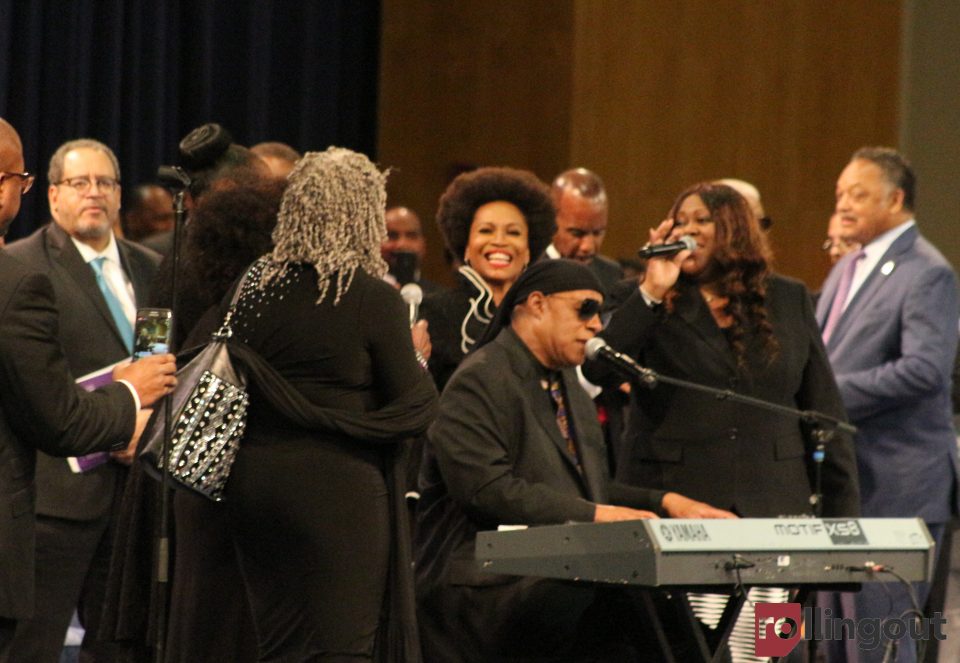 Aretha Franklin's homegoing service will be remembered for years to come. Thousands packed the Greater Grace Temple in Detroit for a 10-hour ceremony that featured touching tributes, powerful speeches and even some controversy.
Here are the 10 moments that made Aretha Franklin's homegoing service unforgettable.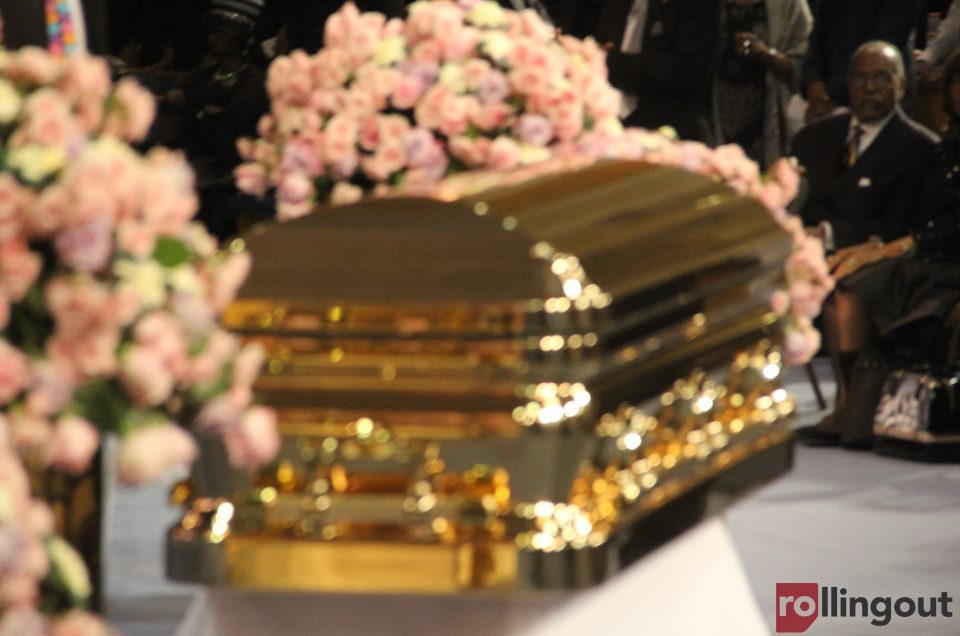 Gold casket fit for a queen
Aretha Franklin was laid to rest in a Promethean casket. Built in Indiana, the casket is made from 48-ounce polished bronze and has 14-karat gold-plated hardware, according to the Batesville Casket Company. It took 150 hours of labor to construct and cost $30,000.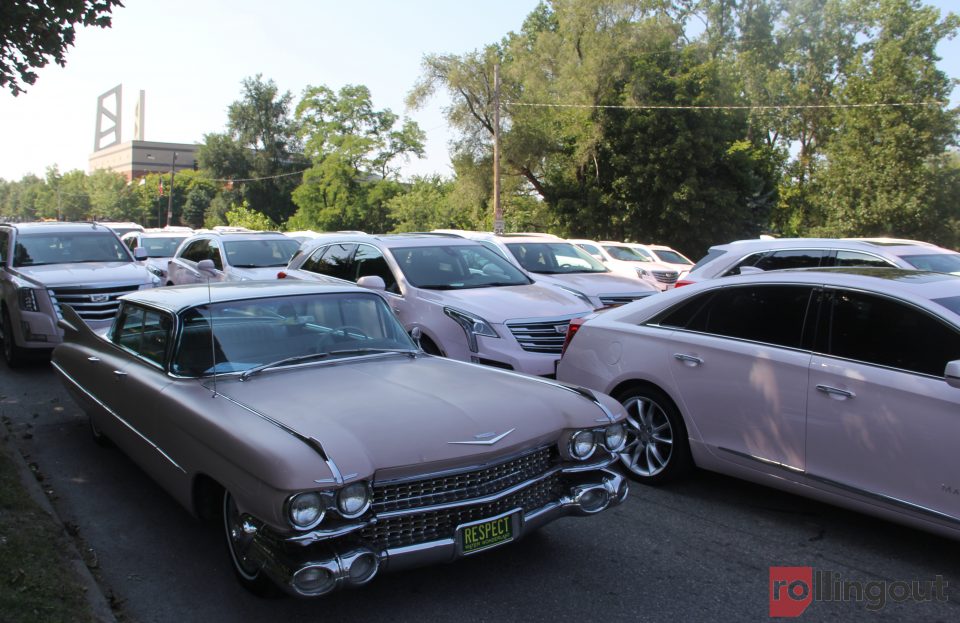 100 Pink Cadillacs
More than 100 pink Cadillacs lined up in front of Greater Grace Temple. The pink Cadillacs were driven by owners, mostly members of Mary Kay, who traveled from across the country to participate. On the song, "Freeway of Love," Franklin sang, "We goin' ridin' on the freeway of love in my pink Cadillac."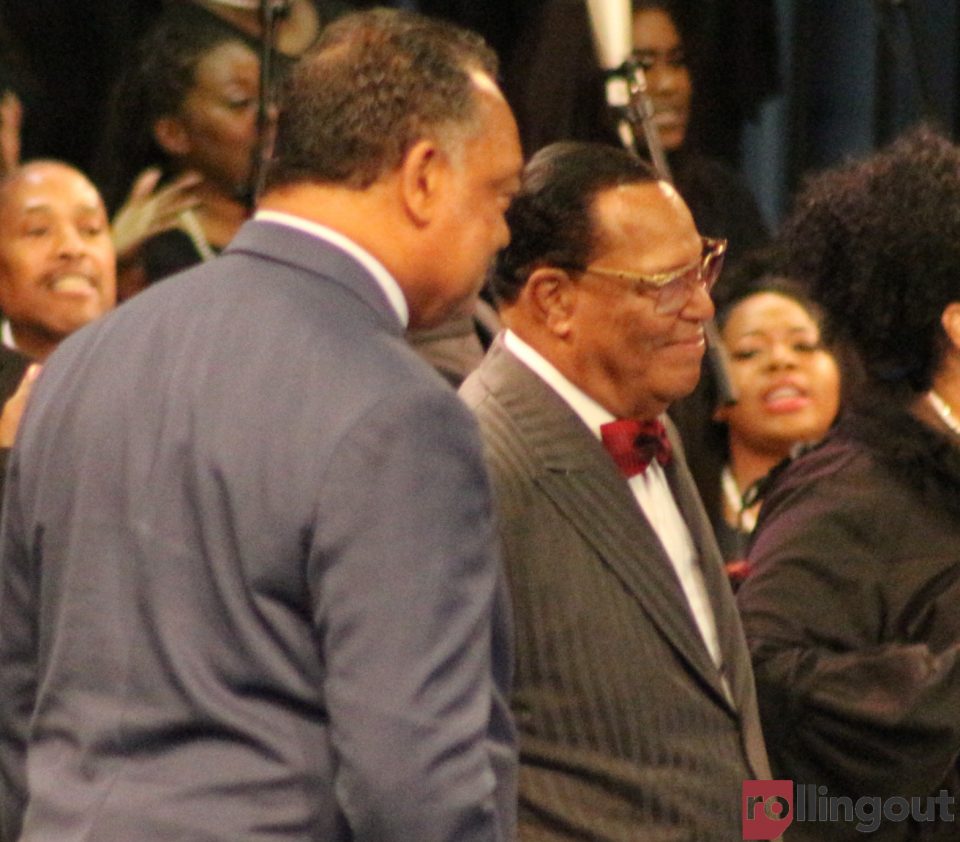 Minister Louis Farrakhan muted
Minister Louis Farrakhan sat on stage next to the Rev. Al Sharpton and former President Bill Clinton. However, the leader of the Nation of Islam was not included among the multitude of featured speakers at the ceremony. Fox News anchor Martha MacCallum questioned why Farrakhan was at the funeral and multiple news outlet cropped him out of photos. Farrakhan was a close friend to Franklin and her family.
Michael Eric Dyson and Al Sharpton blast Donald Trump
Sharpton and Michael Eric Dyson used their time in the pulpit to blast President Donald Trump, who claimed that Franklin worked for him.
"You lugubrious leech, you dopey doppelgänger of deceit and deviance, you lethal liar, you dimwitted dictator, you foolish fascist. She ain't work for you," Dyson said.
In response to Trump's claim, Sharpton responded, "I want y'all to help me correct President Trump to teach him what [respect] means. When word went out that Ms. Franklin passed, Trump said, 'She used to work for me.' No, she used to perform for you. She worked for us. Aretha never took orders from nobody but God."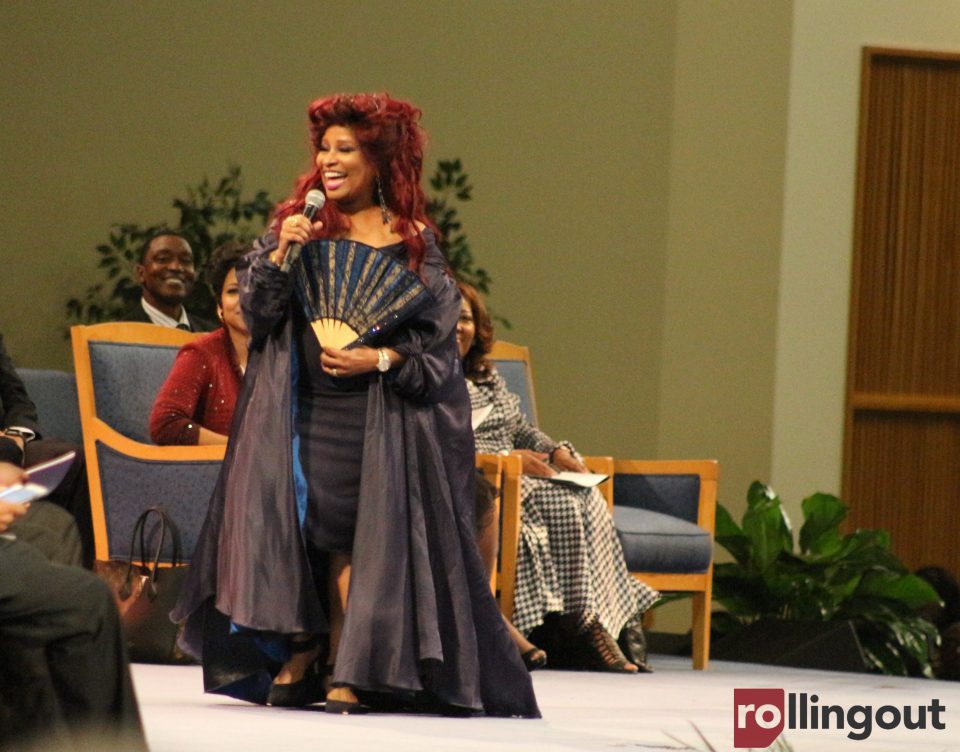 Musical tributes
The musical tributes were on par with any major, star-studded awards ceremony. Performers included Gladys Knight, Fantasia, Jennifer Hudson, Chaka Khan, the Clark Sisters, Pastor Shirley Caesar, Tasha Cobbs-Leonard, and Ariana Grande.
Rev. Jasper Williams' eulogy
The Rev. Jasper Williams of Salem Bible Church in Atlanta caught flack for his message to Black America during his eulogy. Williams said: "If you choose to ask me today, 'Do Black lives matter?' Let me answer like this. No. Black lives do not matter. Black lives will not matter. Black lives should not matter. Black lives must not matter. Until Black people start respecting Black lives and stop killing ourselves, Black lives can never matter."
Ariana Grande's performance and dress
Pop star Ariana Grande performed Franklin's classic "(You Make Me Feel Like A) Natural Woman" but received backlash because of her dress. Some on social media said the dress was too short. Bishop Charles H. Ellis III apologized to Grande. When he placed his arm around Grande, he groped her breast. Ellis said it was a mistake. "It would never be my intention to touch any woman's breast. Maybe I crossed the border, maybe I was too friendly or familiar. But again, I apologize," he said in a statement.
Presidential tributes
Franklin was revered by all living U.S. presidents. Bill Clinton spoke during the service, and Barack Obama and George Bush expressed kind words about the music legend in letters they sent that were read aloud to the audience.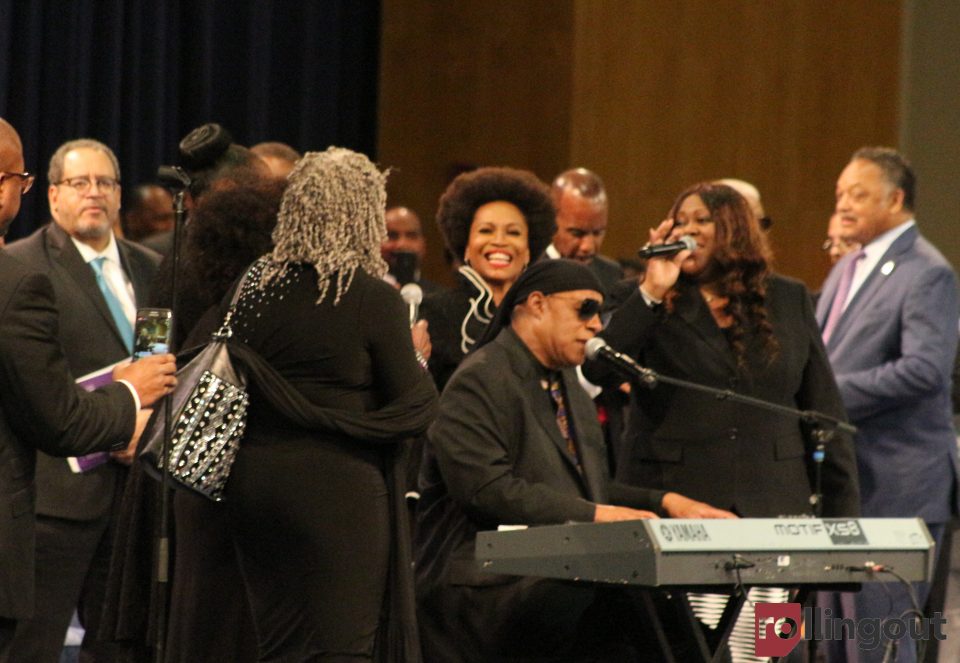 Stevie Wonder's tribute and shot at Trump
Stevie Wonder closed the marathon service by playing a soul-stirring rendition of "The Lord's Prayer" on the harmonica. Before he sang, he spoke about the need for more love across our divided nation. Wonder said, "Black lives do matter" and "all lives do matter" in a response to Williams' fiery eulogy. He also took a shot at President Trump's "Make America Great Again" mantra, stating it is more important that we all "make love great again." He spoke about Aretha — the music legend and his close friend — and concluded by singing "As" from his 1976 album "Songs in the Key of Life."
City of Detroit shuts down for Aretha
The city of Detroit showed tremendous love to their hometown legend. Thousands sat outside of the church and watched the ceremony on a large screen. Fans wore shirts and created signs dedicated to Franklin. GM's Renaissance Center also paid tribute by using pink neon lights on top of the building and displaying the word "Respect" on a large screen.