5 things to know about Aretha Franklin's amazing 'gold' casket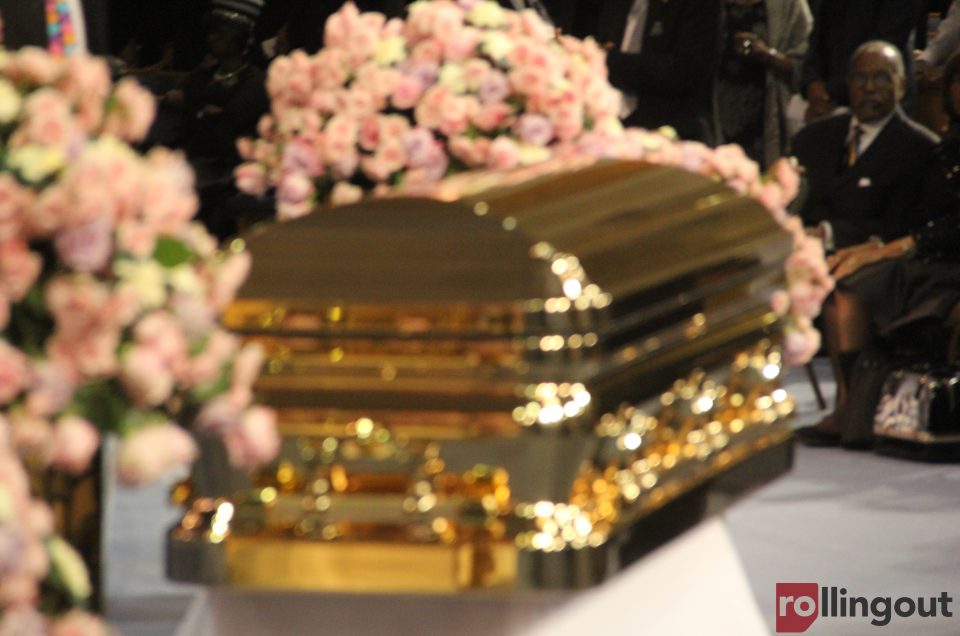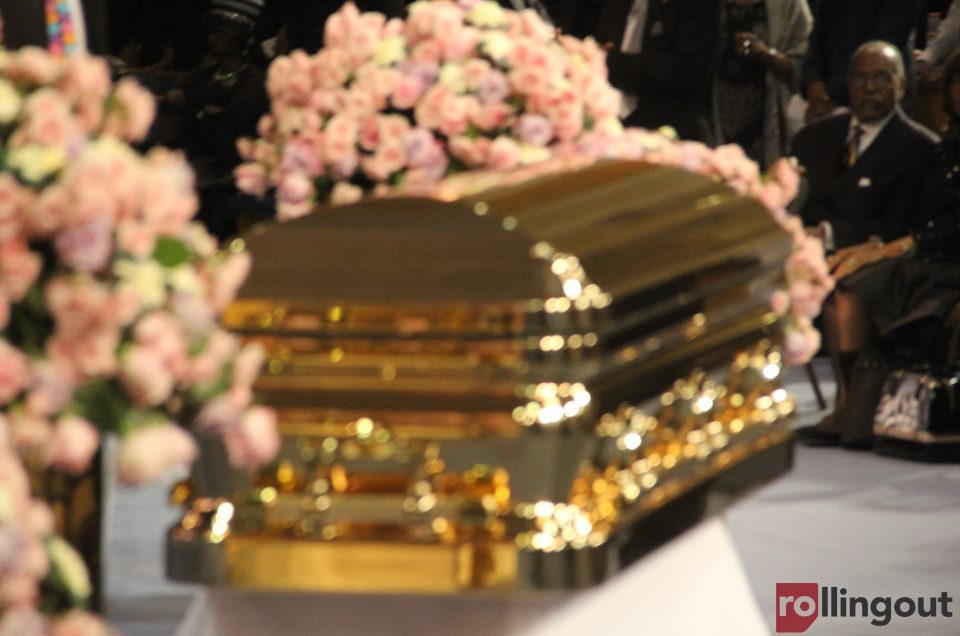 Aretha Franklin represented the essence of soul, glamour and prestige during her life and career. So it was fitting that Franklin's casket represent a touch of royalty during her homegoing service.
Here are five things to know about Aretha Franklin's amazing casket.
Name and origin
Franklin was laid to rest in a Z94 Promethean bronze casket. The casket was constructed by Batesville Casket Company based in Batesville, Indiana, which has been in existence since 1884.
 The "gold" factor
Despite its appearance, the casket is not made of solid gold. It's actually constructed from 48-ounce polished bronze and has 14-karat, gold-plated hardware.
Labor and construction time
It can take more than a week to construct the Z94 Promethean casket. About 150 hours of labor are needed to construct the casket and polish it before it's ready to be presented.
High-end cost 
With a retail price of $30,000, the Z94 Promethean casket is fit for the person with the finances of a king or queen.
Celebrity status
Franklin is not the only music icon to be buried in a Z94 Promethean casket. James Brown and Michael Jackson were also buried in the same model caskets in 2006 and 2009, respectively.