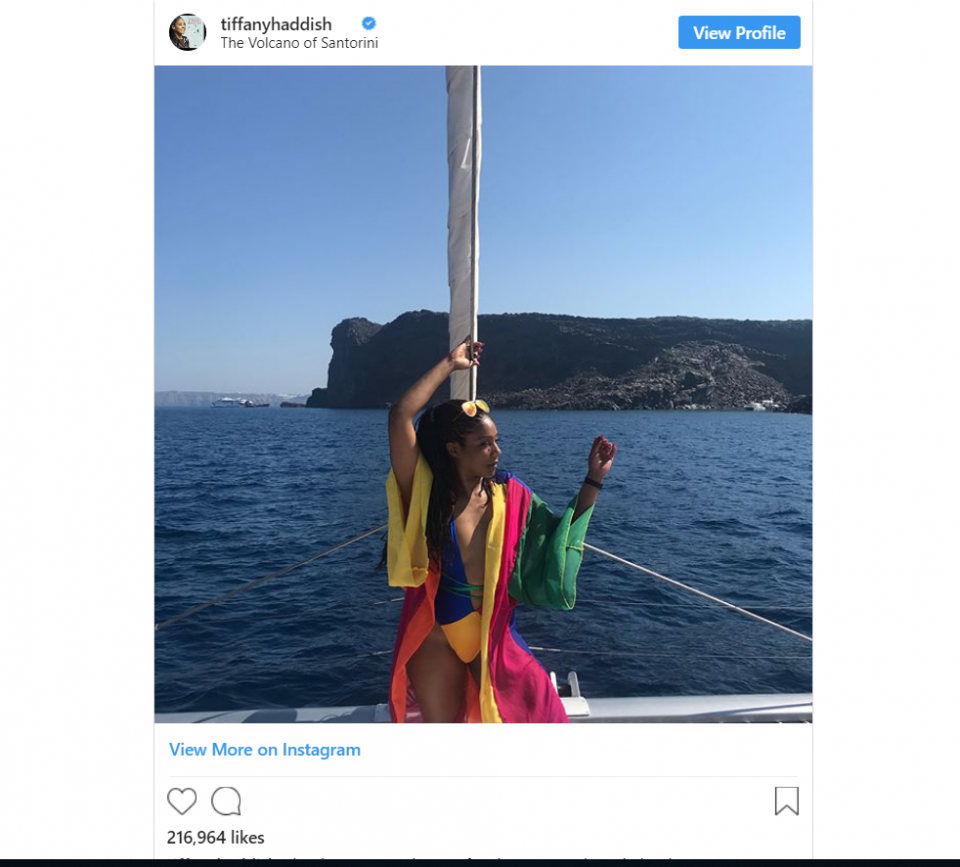 Comedian and actress Tiffany Haddish lacerated a foolish fan for finding fault with her bathing suit while the Hollywood starlet was vacationing on a yacht over the Labor Day weekend.
The South Central L.A. came out of Haddish, 38,  when a fan interrupted her fun as she stunted with friends in a place called The Volcano of Santorini.
According to VolcanoDiscovery.com, Santorini is a "volcanic Island group at the central south end of the Cyclades in the Aegean Sea." The site goes on to say that Santorini is one of Greece's most popular tourist destinations and "renowned for its spectacular sea-filled volcanic caldera surrounded by steep colorful cliffs, the beauty of its villages and fields."
The Nobody's Fool and Night School superstar was living her best life while soaring through the Greek isles while flossing a specially made bathing suit. But she was obviously not in the mood for any unprovoked denigration.
She captioned her Instagram post (above) with this note: "Thank you @aprilmacie for the invite! Oh and Thank you @houseoftinks for making a cute swimsuit and kimono."
When Haddish saw her detractor comment that her "bathing suit is trash," she performed invasive surgery on the poster, who goes by the IG handle of MissAmericaTaeya.
In a screenshot that was captured by TheShadeRoom.com, Haddish clapped back hard: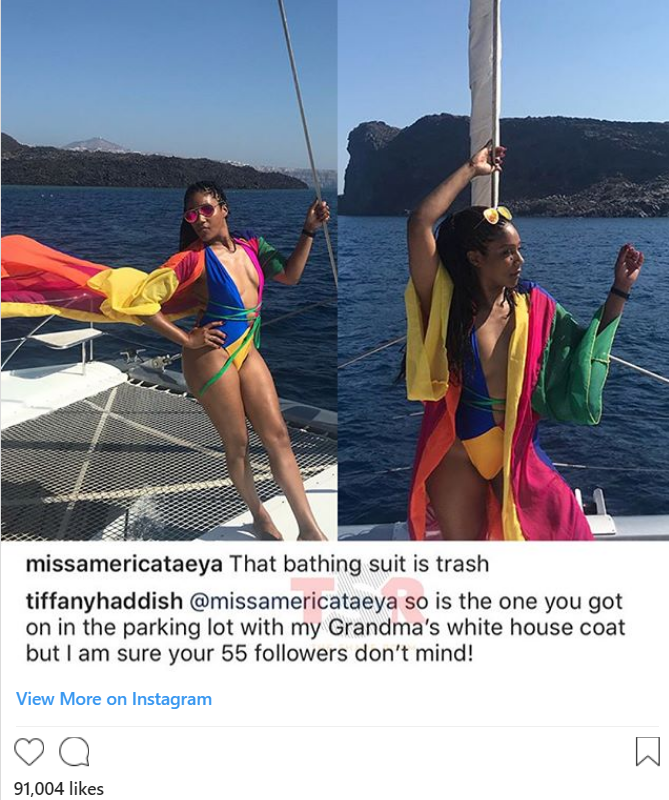 The moral of the story is this: Do not come for T-Haddish unless she sends for you.