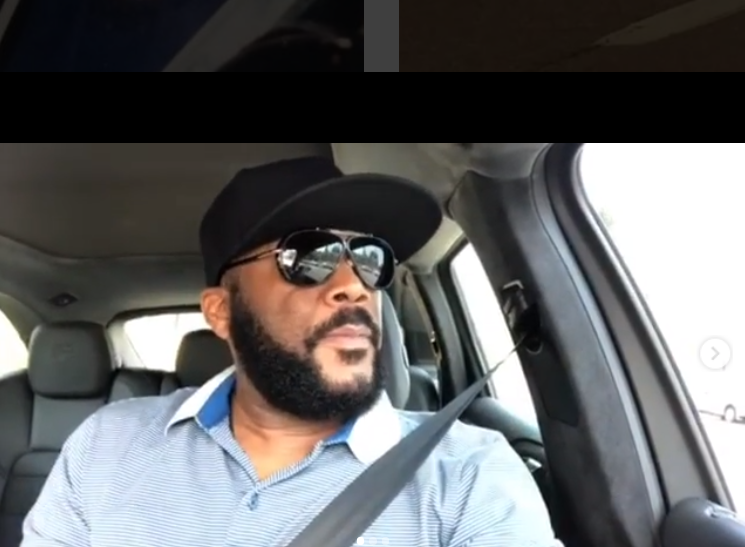 Famed filmmaker Tyler Perry and attorney Benjamin Crump are filing a lawsuit against a former Florida sheriff's deputy connected to the disappearance of a Black man almost 15 years ago, they announced at a press conference in Naples, Florida.
In this South Florida town located two hours west of Miami that hugs the Gulf of Mexico, Perry and Crump said Tuesday that the lawsuit in a state court alleges former Collier County deputy Steve Calkins was responsible for the death of Terrance Williams in 2004, a 27-year-old Black man who disappeared in 2004. Calkins had picked him up after Williams' car broke down.
Calkins is also suspected in the disappearance death of Felipe Santos, an illegal immigrant who went missing the deputy arrested him following a fender bender in 2003.
"This is not about us against the police, this is about us finding justice," Perry told Robin Roberts of "Good Morning America" on Wednesday, Sept. 5. "This person who put them in the car…deputy Steve Calkins…did not count on the resilience of this mother and her love for her child and the commitment she had to making sure he got justice. I am very, very blessed and fortunate to stand with her in this fight," Perry said on "GMA."
Williams' mother said that his four children deserve to know what happened to their father so they can have closure.
"I am not going to let it go until I get the answers that they deserve," Williams said at a press conference, thanking Perry for supporting the family and bringing attention to the case.
Perry said it is inconceivable that two men could be placed in Calkins' squad car and then never be seen again. "The civil suit is more about trying to find out what happened and getting information that can lead to a criminal investigation," he explained.
"We're going to pursue every avenue that we can to get justice for Terrance and Felipe Santos. Because he was an undocumented immigrant or because Terrance was a Black man who had four kids, it doesn't mean that their lives are not important. We're going to do everything we can to seek justice in this case.
"They're put in the back of the car, they disappear, and they haven't been seen for 14 years. I don't know anyone who that would not move unless you have a heart of stone."
Perry initially offered a $100,000 reward leading to the location of the two men back in 2013. But during the news conference at the Naples Daily News, Perry announced he was doubling the reward.
"No matter who you are, this has got to bother you," Perry said. "We have got to come together to fight injustice, to fight what is wrong."
Calkins did not return a call seeking comment, but he has said he dropped both men off at a convenience store.
Santos was Hispanic, and Williams was Black. Calkins is White.