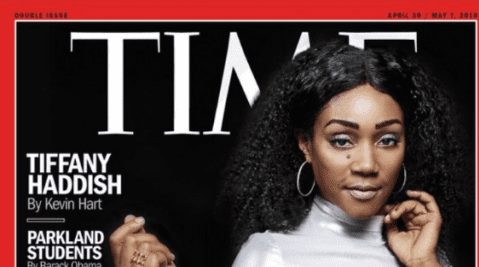 The 'Girls Trip' actress scooped Outstanding Guest Actress in a Comedy Series for hosting 'Saturday Night Live' – the first black female stand-up comic to take the helm in the show's history – at the Creative Arts Emmy Awards, beating out former 'SNL' stars Molly Shannon, Maya Rudolph, and Tina Fey to take the accolade, but wasn't at the ceremony to pick up her statuette.
'Game of Thrones' was the big winner at the first night of the awards, picking up seven accolades including Outstanding Fantasy/Sci-Fi Costumes and Outstanding Stunt Coordination For A Drama Series, Limited Series Or Movie. 'The Assassination of Gianni Versace: American Crime Story' picked up four awards, while 'The Marvelous Mrs. Maisel', 'Atlanta', The Crown', 'USS Callister: Black Mirror' – which was a surprise winner of the TV Movie category – 'The Handmaid's Tale' and 'Westworld' all took three.
'Westworld' co-creator Jonathan Nolan joked about 'Game of Thrones' success when he picked up the Interactive Media Within a Scripted Programme award, thanking the fantasy drama's showrunners D.B Weiss and David Benioff for "wrapping up so the rest of us can win some f***ing Emmys."
Other notable wins included two for James Corden, whose 'James Corden's Next James Corden' bagged Short-Form Comedy or Drama Series and Actor in a Short-Form Comedy or Drama Series, and 'This Is Us' actor and 'The Handmaid's Tale' actress Samira Wiley, who took the Guest Actor and Actress in a Drama Series honors respectively. Both stars were nominated for the same roles last year.
After six nominations, 'St Elsewhere' star Christina Pickles picked up Actress in a Short-Form Comedy or Drama Series for her Vimeo series 'Break a Hip'. She quipped: "I've tried so many times to win an Emmy, so this is great."
The Governors Award was presented by Bill Nye to 'Star Trek', on the 52nd anniversary of the show's original premiere, with over 100 crew members from all six series in attendance, as well as cast members including William Shatner, LeVar Burton, and Walter Koenig and Sonequa Martin-Green. Bill said: "'Star Trek' changed the world for the better."
The first part of the Creative Arts Emmys were handed out yesterday (9/8) at the Microsoft Theatre in Los Angeles, with more to come today. A telecast of the awards will broadcast on September 15, two days before the Primetime Emmy Awards – which will be co-hosted by Colin Jost and Michael Che – take place.
Selected winners at the Creative Arts Emmy awards:
TV Movie: 'USS Callister: Black Mirror'
Children's Programme: 'The Magical Wand Chase: A Sesame Street Special'
Guest Actress in a Drama Series: Samira Wiley, 'The Handmaid's Tale'
Guest Actor in a Drama Series: Ron Cephas Jones, 'This Is Us'
Guest Actress in a Comedy Series: Tiffany Haddish, 'Saturday Night Live'
Guest Actor in a Comedy Series: Katt Williams, 'Atlanta'
Actress in a Short-Form Comedy or Drama Series: Christina Pickles, 'Break a Hip.'
Actor in a Short-Form Comedy or Drama Series: James Corden, 'James Corden's Next James Corden'
Short-Form Comedy or Drama Series: 'James Corden's Next James Corden'
Commercial: 'The Talk,' P&G, 'My Black is Beautiful'
Animated Programme: 'Rick and Morty: Pickle Rick'
Short-Form Animated Programme: 'Robot Chicken'
Voice-Over Performance: Alex Borstein, 'Family Guy'
Casting for a Comedy Series: 'The Marvelous Mrs. Maisel'
Casting for a limited Series: 'The Assassination of Gianni Versace: American Crime Story'
Casting for a Drama Series: 'The Crown'