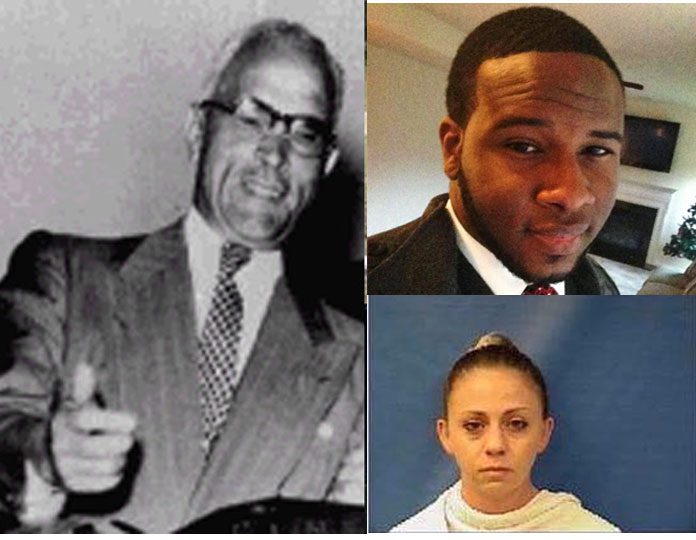 The shooting death of Botham Shem Jean, 26, by off-duty Dallas Police Officer Amber Renee Guyger, 30, has shocked the nation. Jean was inside his apartment when Guyger entered, thinking it was her own and shot him dead. Dallas Police Chief Reneé Hall turned the investigation over to the Texas Rangers because the case is being regarded as an officer-involved shooting. The Texas Rangers initially ordered a two-day hold on issuing the arrest warrant because Guyger was cooperating with the investigation. All of that changed on Sunday, Sept. 9, 2018, when she was formally arrested and charged with manslaughter. Her bail was set at $300K and she bonded out a few hours later.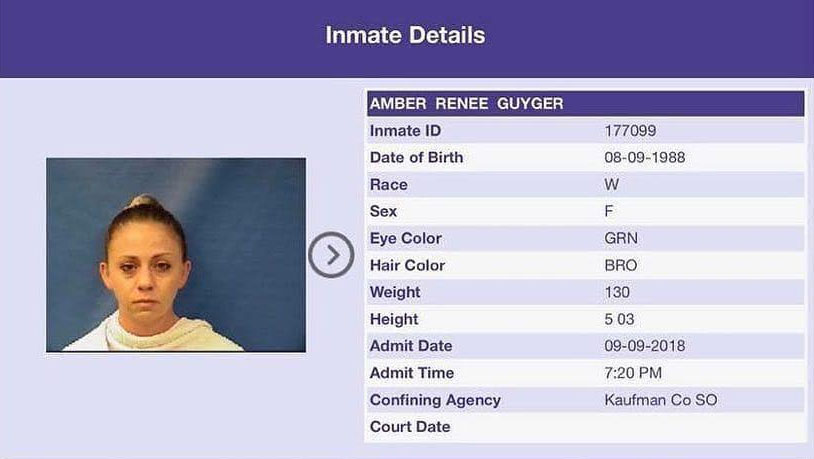 There is widespread community criticism regarding the way authorities are handling the case. It has been noted by some that if the situation was reversed and if a Black man had shot a White cop in her home, it would be doubtful that suspect would be allowed the same leeway as Guyger. It shows that when killing unarmed Black men, cops are treated differently.
Contrary to common stereotypes used to defend brutality toward Black men, Botham Shem Jean was not a thug, was not high on drugs or committing a crime when he was killed by Guyger. The only mistake he made was opening his door and having the lights off when Guyger shot him. When video footage was released on Friday, his mother Allison Jean stated to NBC affiliate, KXAS, "If it was a white man would it have been different? Would she have reacted differently?"
Black Twitter was on fire with various conspiracy theories including that Guyger and Jean had a romantic relationship. A picture was posted to social media that reportedly showed Guyger and Jean in a group photo. The picture was taken from Botham Shem Jean's Instagram account; however, the woman supposedly identified as Guyger in the picture was not the officer.
Jean's mother cleared up this misinformation and made a statement to the media that her son was not dating Guyger and the two did not know each other. This information was also confirmed by WFAA-TV.
Media and the police seem to be putting forth a supportive narrative for Guyger's actions that night, stating that she was "distraught' and "cooperative" when questioned. This has many wondering if she will, in fact, get preferential cop treatment. According to NBC5 Chicago, Guyger was part of an elite Crime Response Team and had just finished a 14-hour shift serving warrants in high-crime areas. But somehow her skills were not there when she tried her key and it would not unlock the door. Despite the apartment number being lit, a red floor mat and other signs, when Jean opened the door in his boxer shorts, she allegedly believed she saw a Black intruder. It will only be a matter of time before the public and the family of Botham Shem Jean will be asked to forgive this officer for her deadly mistake. But can we?  When does a Black life matter?
More than 70 years ago, Civil Rights legend Rev. Vernon Johns preached a sermon so controversial it landed him in jail. His sermon was titled "It's safe to murder Negroes" and came at a time when America was segregated by law and the killing of a Black man, especially by police, was ignored by many as being normal.
During his sermon, Johns says, "I just want to remind you what the clearest and simplest of these great Ten Commandments is: Thou shalt not kill. The Birmingham paper says that you have a better chance in 1948 of being murdered in Alabama than anywhere in the U.S. A lot of the people doing the killing are the police officers who should know the law as well as anybody. But you know there is no justifiable homicide. God never spoke about justifiable homicide. He said Thou shalt not kill. He didn't say thou shalt not kill unless you've got an excuse. He didn't say thou shalt not kill unless you are a police officer. And he most assuredly did not say thou shalt not kill unless you're White. I'll tell you why it's safe to murder Negroes. Because Negroes stand by and let it happen."