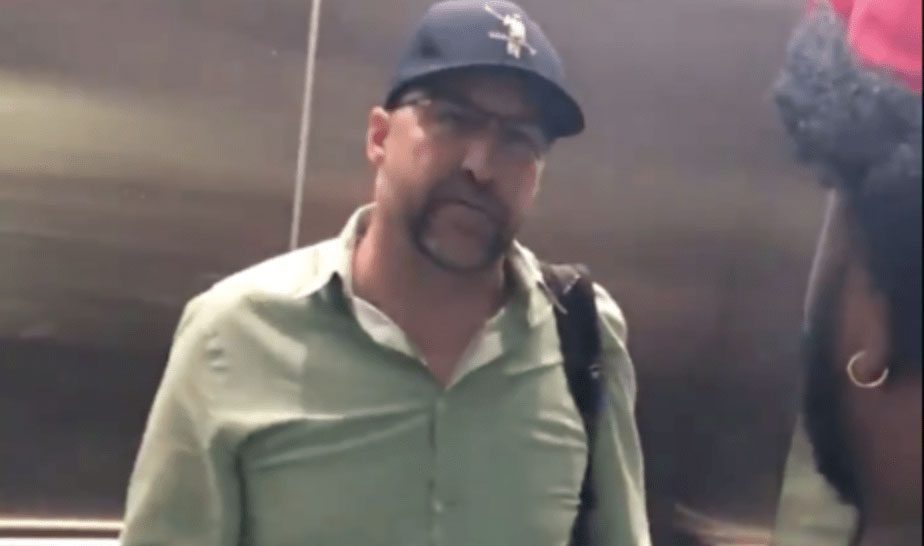 It is a fact that some White men with guns are feeling particularly emboldened when confronting Blacks in their everyday lives. The most interesting thing about these encounters is that the Blacks who are on the receiving end of these threats are often women or young adults. For many, the power of death in their hands is an exhilarating experience that fills them with false courage. But those on the receiving end are often scared for their lives as a person wants to show that White privilege also means taking a Black life with little to no repercussions.
The latest encounter comes once again from Florida, where Blacks being shot by Whites have become frequent news because of the state's stand your ground law. This time it was a group of Florida A&M University students entering an off-campus apartment building, the Stadium Center, when they were confronted by a man later identified as Don Crandall, who does not live in the building. Crandall at first attempts to deny the students entry because they do not have a key, and is seen with a gun in his hand. He insults the students and is increasingly aggressive as he informs them that he is there to "get laid" and the group of young men is not going to be allowed to get on the elevator.
The whole incident was recorded. The footage stops when the friends the FAMU students were there to visit come and get the group. But in that short frame of the time, those students, most of them juniors, could have become another shooting statistic as Crandall has appointed himself building security and is ready to defend to the death access to a place he does not even live at.
The video was uploaded to Twitter and soon went viral. As a result, what is becoming known as the "Black Twitter Investigative Unit" soon tracked down that Crandall worked as general manager of Baymont Inn & Suites by Wyndham Hotels owned by the Pax Hotel Group.
Now, like other Trump age aggressive White bigots he is out of a job. The Pax Hotel Group issued a statement on its Instagram account that Crandall was fired. The statement says in part ,"Our team has gone ahead and took the actions necessary" and it does not "stand behind the actions of our former general manager…we would like to apologize to those affected by the actions of our former employee."
In addition, the property owners of the Stadium Center, which is contracted to furnish off-campus housing to students, also issued a statement. That statement reads, "Firearms are prohibited on our property and we take this matter very seriously. Moreover, we are firmly committed to creating a diverse residential community that is inclusive and welcoming to all."
The video was uploaded to Twitter by a FAMU student Isaiah Butterfield and can be seen below:
https://twitter.com/twitter/statuses/1038447860054990848