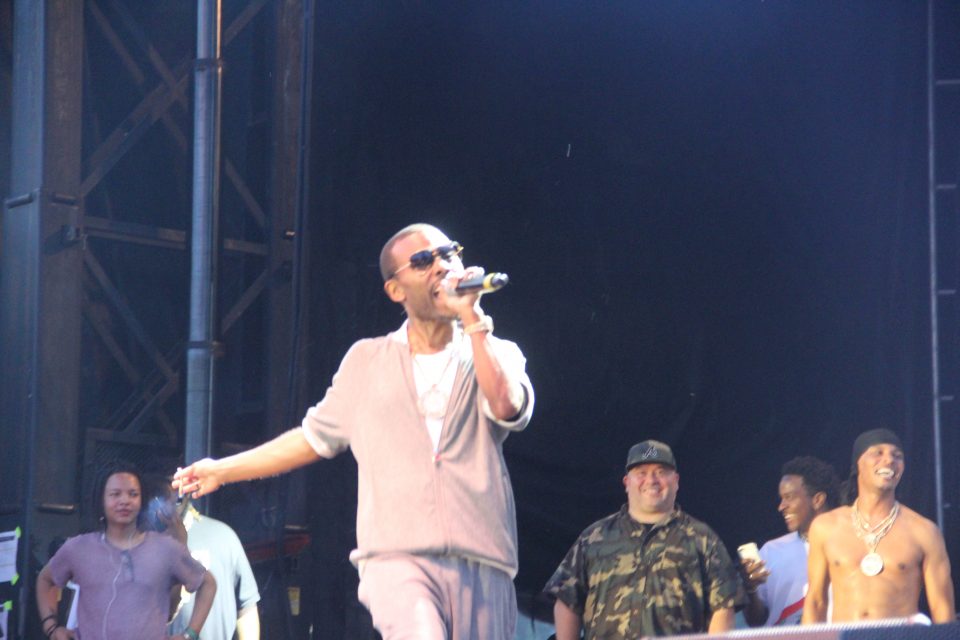 Stand-up comedian Lil Duval, who has successfully transitioned into music, appeared as a guest performer at the 2018 ONE Musicfest.
Atlanta rapper T.I. was crushing his set on Day 2 of ONE Musicfest Sunday, 9. The crowd was hyped to hear the rapper perform some of his classic hits and upcoming music. The highlight of the performance was when funnyman Lil Duval was brought out to perform his hot new hit.
Lil Duval broke the internet with his recent smash hit "Smile (Living My Best Life)" featuring Snoop Dogg and Ball Greezy. Duval's summer gave the artist his first appearance on the  Billboard Hot 100 chart Saturday, September 8.
Duval came out on stage lit and ready to perform. He was jumping and dancing around as the crowd sang along. "I'm living my best life, ain't going back and forth with you n—-s."
Fans went crazy as Duval jumped off stage and headed into the crowd.
"My girlfriends and I were just joking about how we were living our best lives at ONE Musicfest… and, bam, out comes Duval singing 'Smile. Living my best life,' " festivalgoer Jade Goins said. "We dropped everything and started dancing."
The Florida native jump-started his comedic career in 2005 when he became a finalist on BET's comedy competition series "Coming to the Stage." Duval is a series regular on the MTV2 shows "Guy Code" and "Hip Hop Squares." From 2013 to 2014, he hosted the video show "Ain't That America" on MTV2. He released an LP, Saks Fifth, in 2011.
Now that the comedian has reached new heights in the music world, it will be hard to say whether he will continue to make music, become a one-hit wonder or retreat back into comedy. One thing we know for sure is that fans love him, and he knows how to engage his audience.
Check out the video of his performance here.