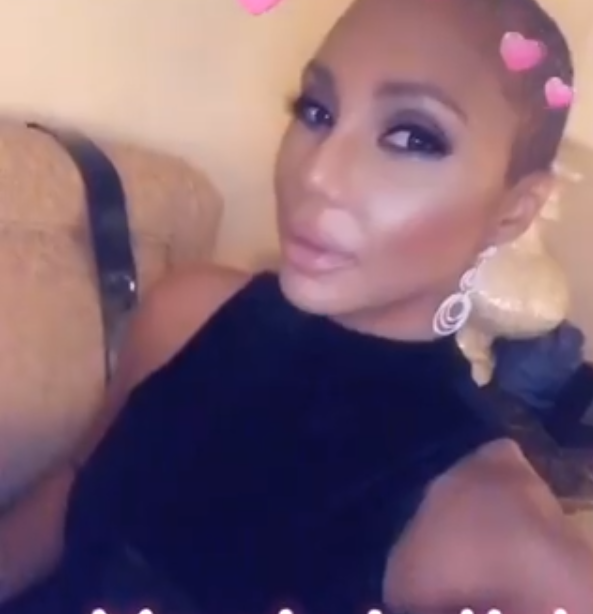 Most "Braxton Family Values" and Tamar Braxton fans are well aware of the emotional scars she has incurred as she climbed up the musical and family hierarchy. But fans were shocked about this latest revelation.
The most popular Braxton blew everyone's wigs back when she gave the stunning testimony that she is a child sexual abuse survivor during her appearance on "The Wendy Williams Show."
Braxton's cathartic confessional comes on the heels of her and her sisters' tumultuous visit with renowned life coach Iyanla Vanzant, which was designed to squash familial squabbles. As some are already aware, Braxton stormed out of the heated session with Vanzant without explanation.
According to TMZ, the famously persistent Williams egged on Braxton to discuss the Vanzant meeting until she revealed she'd been molested by several members of both sides of her family. The entertainment publication said both Williams and the audience were ambushed and shocked by the revelation.
Nothing has yet been revealed as to why Vanzant's aggressive life-transformation style, which has worked for so many others, provoked a negative response from Braxton — or if, in the aftermath, why Braxton choose this forum to make her stunning revelation of child abuse to Williams.
According to TMZ, Williams did not press Braxton to elaborate about the instances of abuse, and the youngest Braxton did not provide specifics as to who was responsible for snatching away her childhood so cruelly from her.
Braxton and Williams also discussed other topics, including who she's dating right now, of course, and the dissolution of her marriage to music manager Vincent Herbert.
The interview is scheduled to air on Thursday, Sept. 13, on "The Wendy Williams Show."