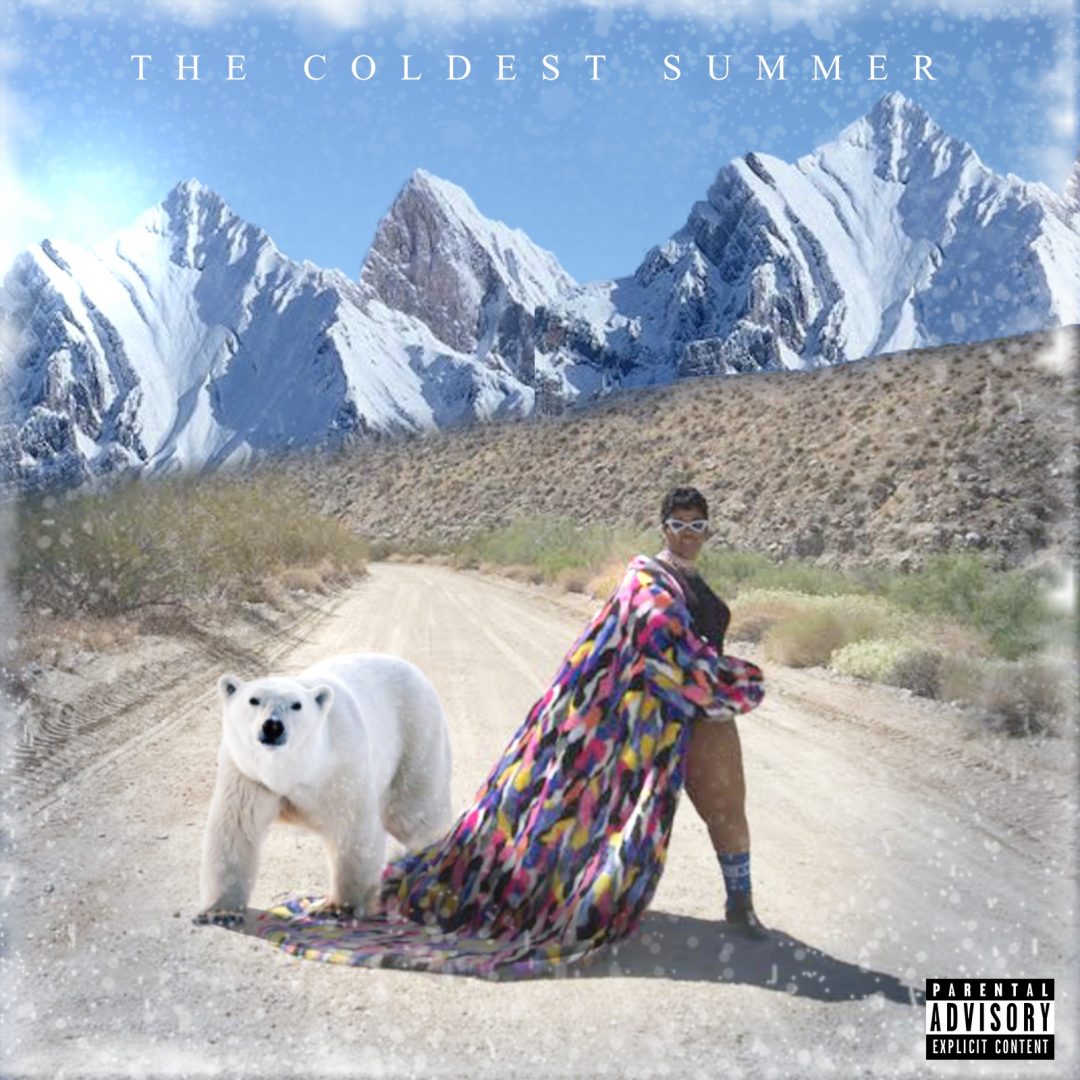 Emerging female MC Akbar V has released her latest project, The Coldest Summer. With features that include 21 Savage, Trouble, Lil' Mo, and De'Shon, her tracklist brings listeners directly into her world as a product of the Cleveland Avenue area of Atlanta and a woman who's fought through many obstacles to make it in music.
"The Coldest Summer is a collection of pain, bars, and stories of the real Atlanta. I'm born and raised here and I have a lot to say," says the hometown hero who was able to make an appearance at this year's BET Awards and score performances throughout the summer. Before releasing The Coldest Summer at the end of August, Akbar had a hot single "Wit It" (feat. 21 Savage). She's managed to use that moment to help move her career in the right direction.
The Coldest Summer is available on Apple Music and Spotify. Other songs on the tracklist are "Cold Summer," "Real Atlanta (feat. Trouble)" and "Prayed Up (feat. Natasha Mobley)." Rolling out was able to talk to Akbar and get a few of her thoughts on her new project and her career.
What can listeners expect when they listen to The Coldest Summer?
You can expect that real s— on there. I always give the real s—. I think that with this tape, I've been working with a lot of different producers more so than just in-house. I think this tape is really the tape that is going to take my career to a whole 'nother level. I think it's just [better] put together and not rushed.
You have a hot song out, "Wit It" featuring 21 Savage. How does it feel to be at this place right now in your career?
I'm thankful. I don't say I did [anything]. I say God did everything. That's who I believe. That's who did this, that's who got people to realize what's going on. That's God's engineering and I take it serious[ly]. I love God. I keep God in all I do. I don't trust people; I trust God. He leads me and he guides me in a lot of ways. He guides me through a lot of things and that's why I keep God first through this process.
Besides 21 Savage, you also have Lil' Mo on a song. How did that happen?
I actually facetimed Lil' Mo and asked her to be on "Complicated." We relate on a different level than most and I have so much respect for her.
What does it mean to be an artist from Atlanta at this point in time?
I just feel like a lot of people want to rap because they feel like it's easy. They feel like, "oh I see something that's easy money." That's why a lot of comedians who were Instagram famous turned to rap.
I just know that when it comes to me it's a gift. I don't need [anything] in the studio. I just need music and a bottle of water. I just knew that I was blessed with a gift that God gave me and knew that it would take me out of this world. And I love it.
I really fought hard to get to where I'm at, so that's why I'm a little overprotective about my craft and things of that nature because I don't play with this s— and I don't work with everybody. Because everybody ain't talented.