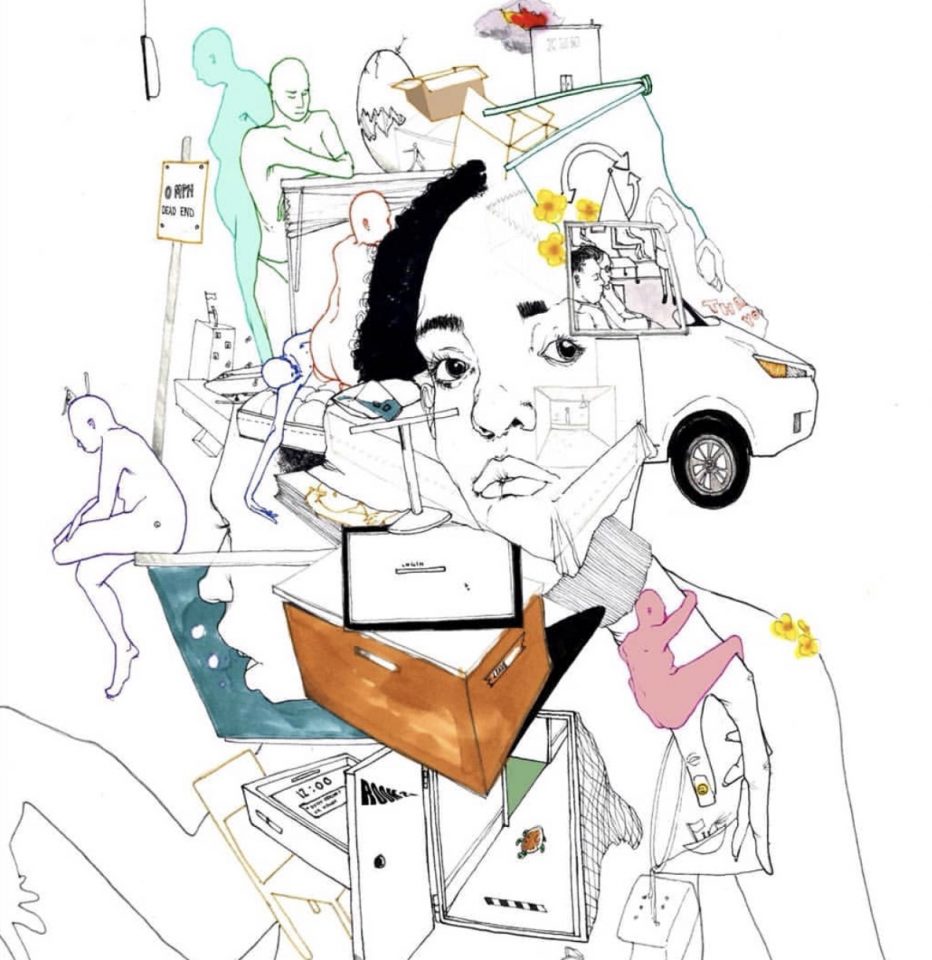 Noname's newest release Room 25 sounds like freedom, liberation, real raps and a walk on the beach. The Chicago emcee is unorthodox. Her style is intricate, thoughtful and precise. The first two songs, "Self" and "Blaxploitation" provide the mood and message that lives in the tapestry. 
"Blaxploitation" is one of the most skillfully written and delivered demonstrations of lyricism. "Bad sleep triggered by bad government … put a think a think piece in a rap song, the new age covenant … If you really think I'm cooking crack then pass me oven mitts … Captain … watch a lil b—-, he go crunch and wonder how everything happen …"
Her effortless staccato commands attention, once that happens the listener can experience the heartbeat of the project through dynamic instrumentation and raw skills. 
The 11-track release runs for 35 minutes and features Rayvn Lenae, Smino, Saba, Phoelix, Yaw and Adam Ness. Room 25 manages to touch on relevant societal issues while bearing witness to a young woman finding herself and recognizing her value. The song "Window" points to this.
Of all the music that has been released in 2018, it's clear that the honest and vulnerable Room 25 sits at the top of the list. The idea of male or female emcee is transcending in this release. Noname is giving us intelligent patterns, consistent flows and a rich lyrical texture. What more can you ask for from any rapper, male or woman? 
The beauty of this from Noname's perspective is that she is in her own lane. 
Noname is an open book on Room 25. The honesty is sometimes somber, but the humanity is refreshing and necessary. 
It's going to be interesting to see the life this project takes on. This writer has already played this 20 times and I'm not stopping anytime soon. It sounds like a classic. 
Standout songs include "Blaxploitation" "Montego Bae," "Window," "Ace" and "Noname"
https://tidal.com/album/95013275