Photographer Donté Maurice's stunning work highlights Black beauty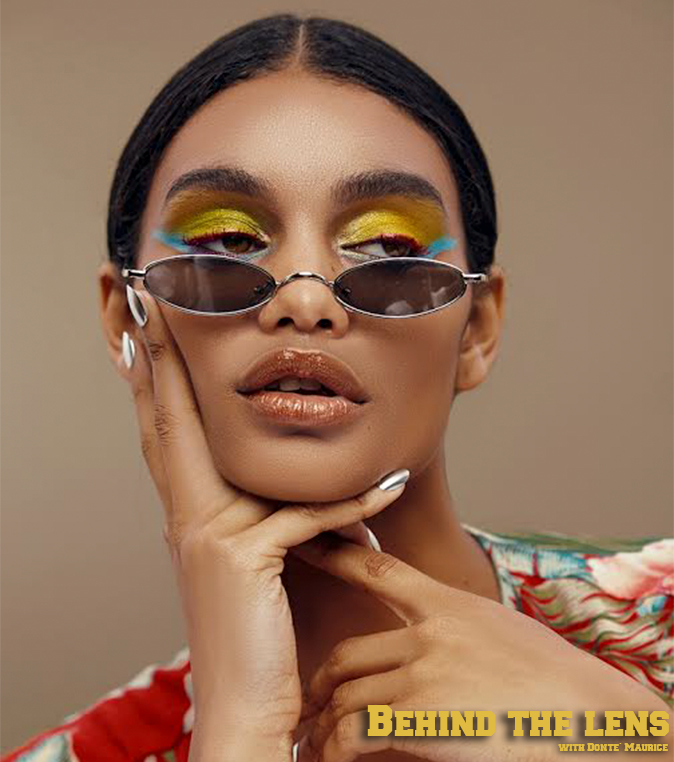 Donté Maurice is a 23-year-old photographer who is tirelessly working to live his dreams out loud by creating beautiful photographs … the types of images that will continue to live long after he's gone. He serves as the focus of this week's Behind the Lens feature.
On a scale of 1-10, how close are you to reaching your maximum potential as an artist (with 10 being the highest).
Wow, this is a really good question. I would say maybe three, only because I know there's so much more to me and my skill that I have yet to unlock.
Describe the moment when you knew photography was your life's calling.
I knew photography was calling in 2015 when I got booked for my first big gig with Sprite.
What steps did you take to go from that initial dream to becoming an accomplished professional?
I don't know if they were any specific steps, but that's when I switched my mindset to photography being a career, instead of a hobby.
Who were your greatest teachers?
My greatest teachers would have to be Constance Thalken, Ahmad Barber, Mario Testino,
Richard Avedon, Alasdair Mcllelan, and Harley Weir for sure.
Who has served as your greatest creative inspiration outside of other photographers?
Many people don't know this, but Frank Ocean is a huge inspiration when it comes to creating my photo stories. Something about his songs fires me up!
How important is it to study the greats?
It's incredibly important. I want to continue the lineage of greatness by creating my own path.
Rank these in order of importance, while describing your rankings: Technical proficiency, clarity of vision, personal project investment.
1. Personal project investment
2. Clarity of vision
3. Technical proficiency
How do you ensure a connection with your subject?
Conversation is important to me. I want to create a bond with whomever I am photographing. That allows them to trust you and for them to form comfortability.
What is one passion project that you are looking to pursue in the
future?
Right now, I'm working on this series called "The Way Up" where I highlight artists of color. I hope to continue that until the God calls me home.
Have you felt personally impacted by the fact that you are a minority among working photographers?
Definitely! Minorities share a different story and a perspective within our community that can't be duplicated. Of course, sometimes it makes it harder to get noticed, but we are at a good time to where the industry is opening up its gates and allowing us to organically create.
What advice do you have for aspiring photographers, specifically people of color?
Don't ever give up! Don't worry about having the resources! Create your own resources and the opportunities will come. Don't hesitate to reach out to the people you look up to. There's a lot to learn within your craft.
You can find out more about this talented photographer at www.dontemaurice.com.