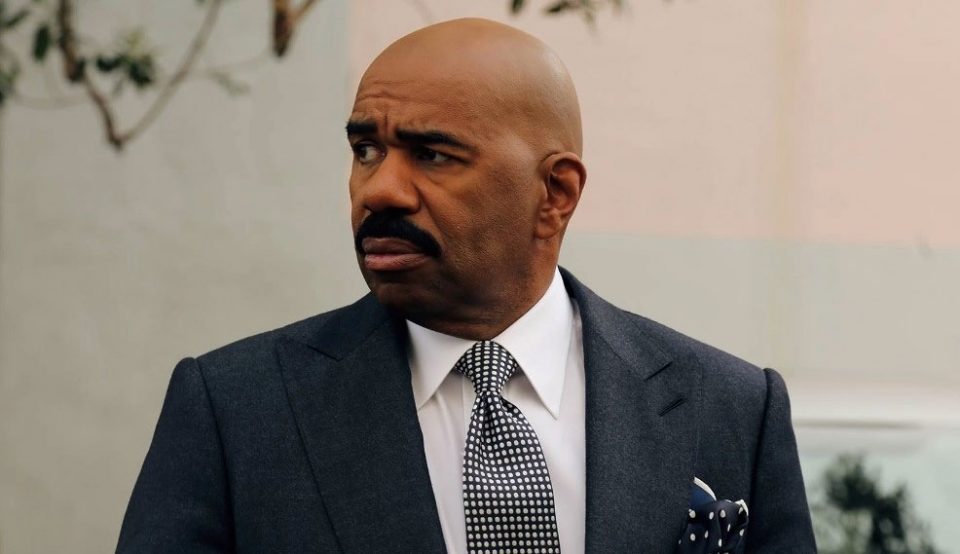 Comedian and talk show host Steve Harvey has become a household name on the radio, big screen and TV.  Now the comic is about to lose one of his crowning entertainment jewels, his daytime talk show, "Steve." The talk show is scheduled to reach its series finally at the end of the year, however, according to The Hollywood Reporter, it has been replaced with a new show in the same slot in some markets.
The talk show series will be hosted by pop star, "American Idol" winner and "The Voice" coach Kelly Clarkson, who reportedly filmed the pilot episode earlier this year. NBCUniversal has already begun airing the show in markets including  Los Angeles, New York, Chicago, Philadelphia, Miami and Washington, D.C. NBCUniversal canceled "Steve" after two seasons on Sept. 19, 2018, due to low ratings two weeks after the second season debuted on Sept. 4, 2018. But at 61, Harvey's star is far from declining. Harvey continues to host the hit TV game show "Family Feud" and his production company and stays busy with charitable works. Recently, it was also announced that his weekly radio show was being pulled from the Dallas market, however, he remains a strong force in other urban radio markets.
The move comes as Harvey has been beset by legal issues including a lawsuit by two employees who say they rejected sexual advances from Harvey and were retaliated against by the comic. That case is still pending. In addition, his relationship with Donald Trump caused a severe public backlash that caused the comedian to explain the motivation behind meeting with the president. He went as far to blame former President Barack Obama for the meeting that was a public relations nightmare.