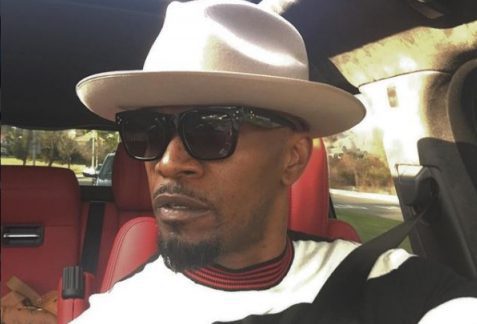 Jamie Foxx has been cast alongside Joseph Gordon-Levitt in an upcoming sci-fi movie for Netflix.
The untitled project is being made by Catfish directors Henry Joost and Ariel Schulman, according to entertainment website Collider, which says that Mattson Tomlin has penned the script.
Foxx, 50, will reportedly play the part of a family man who has suffered a great loss, while Joseph is set to star as a cop who takes matters into his own hands.
The project, which centers on a drug epidemic that gives people superpowers, is being produced by Eric Newman and Bryan Unkeless through their Screen Arcade company.
Foxx, who won an Academy Award for Best Actor for his portrayal of Ray Charles in the 2004's Ray, previously admitted that Oprah Winfrey and Sidney Poitier have played a major role in his success.
"When I was up for the Oscar for Ray, I didn't take it too seriously in the beginning. I was partying a lot at that time," he revealed. "One day I got a call from Oprah, and she told me I needed to be more focused on it. I ended up going over to her house and Sidney Poitier was there.
"He said, 'I've seen you've been messing around. I'm going to give you something. I'm going to give you responsibility.' I really took that to heart and changed my ways."
Foxx next stars opposite Taron Egerton in the Otto Bathurst-directed Robin Hood, which is scheduled for release in November.