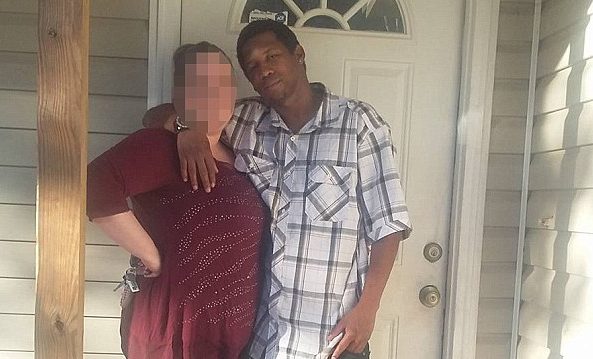 Nicholas Thrash, 34, will serve 100 years behind bars after being convicted of raping his girlfriend's daughter, who was only 10 years old when the abuse took place in Marion, Indianapolis. The girl, who is now 12, gave birth to a baby boy in September 2017.
Thrash began dating his girlfriend three years ago, and things appeared fine between the two. His girlfriend's mother spoke out and shared how she viewed Trash in the beginning.
"We invited him into our home. He helped my husband all he could," his girlfriend's mother told WNCN.
However, it soon became evident that Thrash was really a child molester who would tear the family apart. In May 2017, the girl's mother discovered that she was pregnant while she was trying on dresses. Although the mother knew that Thrash was the father of her daughter's child, she told the young girl to tell people that she was impregnated by a classmate.
But once authorities discovered that the child had been impregnated by Thrash, they arrested the child's mother and charged her with two counts of felony neglect of a dependent. The woman also has a son. After the mother's arrest, Thrash reportedly evaded the police for 24 hours. He was eventually caught by police on the afternoon of May 17, 2017.
During the trial, the girl testified that she was raped by Thrash at least 15 times. Thrash claimed that the girl's mother took his sperm without him knowing and told the girl to use the sperm to impregnate herself.
There are several things adults can do to ensure that children are living in a safe environment. According to Parents Protect, adults should watch for signs such as acting out in an inappropriate sexual way with toys or objects; sudden unexplained personality changes, mood swings and seeming insecure; new adult words for body parts and no obvious source; talk of a new, older friend and unexplained money or gifts; self-harm, such as cutting, burning or other harmful activities; not wanting to be alone with a particular child or young person.
The best ways to help prevent child abuse include teaching a child to speak up and remain confident; listen and give them opportunities to share their thoughts; teach them about boundaries; and fully investigate the adults who are in their presence. Most kids are abused by friends or relatives who appear trustworthy.