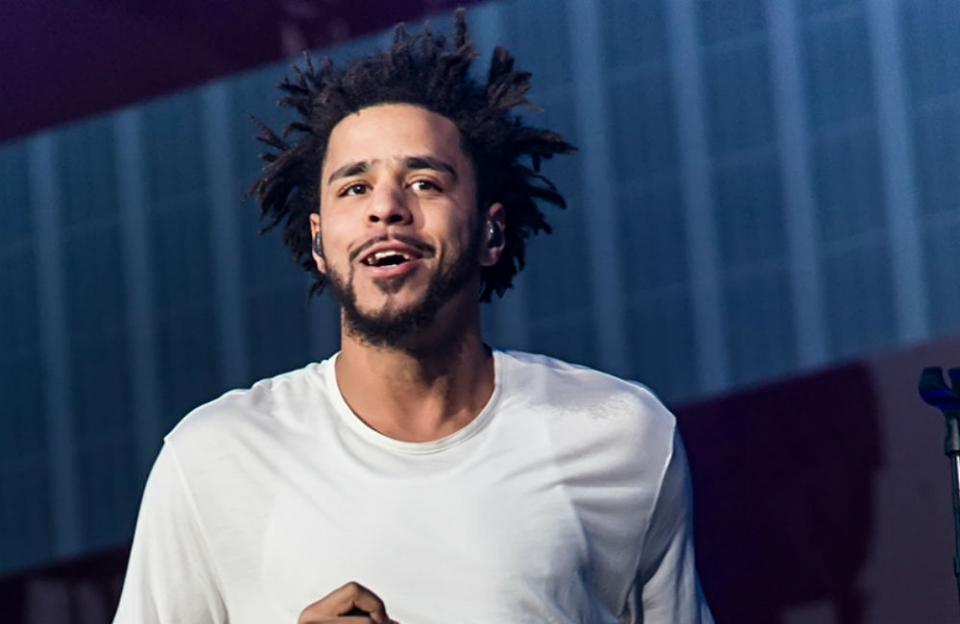 J. Cole's  Dreamville Festival has set up a relief support team to help assist with families affected by Hurricane Florence.
The 33-year-old rapper was set to play the inaugural festival in Fayetteville, North Carolina, last weekend, but the event was axed as the category 4 storm wreaked havoc on the city days before.
Now his foundation has set up a website, which is accepting donations, to provide a place for people to go and get a hot meal and help in finding temporary housing.
The website reads: "Hurricane Florence has made a devastating impact on the community in Fayetteville, N.C.,  leaving many families displaced, damages to their homes with limited resources and without daily necessities.
"The Dreamville Foundation is looking to lend a helping hand to the community, children, and families affected by Hurricane Florence. There will be hot food stations placed throughout the city, temporary housing options for families, and stocking of food pantries [and] shelters. As well as supporting other local nonprofits who help provide services for the people in Fayetteville.
"The Dreamville Foundation's mission is to inspire, empower and encourage the urban youth. Your efforts [and] donations will help ensure there are no barriers to success for the youth and families in Fayetteville."
Announcing he was calling the festival off due to concerns about fan safety, the "Crooked Smile" hitmaker tweeted at the time: "Mannn. Due to this Hurricane heading to NC, we have to cancel Dreamville Festival.
"We're working to get another date, but right now safety is most important. I appreciate everybody that was headed to rock with us. 30,000 + were expected. All tickets will be refunded. Bsafe. (sic)"
The artist was set to headline with Big Sean, SZA, Young Thug and Nelly among artists on the line-up.
In a statement, the festival's organizers said: "Due to safety concerns regarding dangerous weather, we are extremely saddened to announce today that the inaugural Dreamville Festival 2018 is being canceled.
"Our team has been working tirelessly with officials from the City of Raleigh, along with our state and federal partners, among others, to monitor the potential negative impact of Hurricane Florence.
"With the current weather-related information at hand, we have together decided to cancel this year's event for the ultimate safety of both the local citizens and festival attendees."
The storm was made a category 4 hurricane on September 10 by the National Hurricane Center after gaining 140 mph winds and the death toll has risen to over 40 as locals attempt to rebuild their lives.