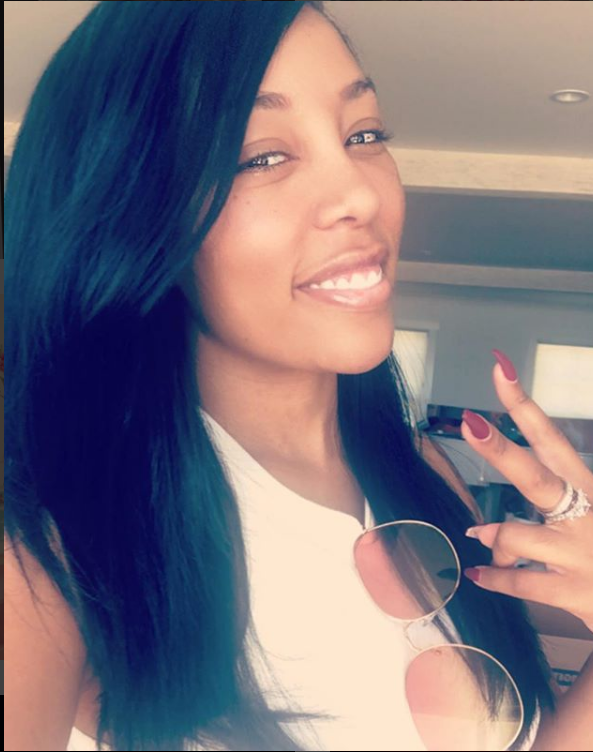 Singer and "Love and Hip Hop Hollywood" reality star Teairra Mari is a walking funnel cloud. Drama just continues to swirl about her with great regularity and reduces all things around her to rubble.
Earlier this year, the Detroit native was embroiled in an embarrassing scandal revolving around revenge porn that was somehow leaked, and it just so happened that the LHHH cameras were present to record how Teairra responded to the madness that ensued.
Those same cameras were also on hand to get the reactions to the "leaked" videos. Most prominently featured on the reactions was fellow R&B songstress K. Michelle.
K. Michelle actually told Teairra's former boyfriend, Akbar, that she didn't believe either one of them that the tapes escaped them and wound up going viral online.
K. Michelle actually believes that Teairra tried to replicate the feats of former "Love and Hip Hop Atlanta" star Mimi Faust, who parlayed the notorious sex tapes into increased visibility and revenue a few years ago.
Teairra, who's infamous temper shoots out of her like projectiles, went volcanic when she got wind of K. Michelle's thoughts and took to social media to shade K. Michelle.
B****! Mimi got a coin. So, why the f*** would I do it and not get a coin? So K. Michelle, you can suck my d*** too, b****."
https://www.instagram.com/p/Bn-JEQyABPv/?utm_source=ig_embed
With the season-ending reunion show coming up, there's no doubt that security will need to be posted up thick between these two explosive tempered women — especially since there beef spilled onto social media in the most profane way:
In a series of iMessages that was screen captured by tea_served_cold, the interaction between the two sharp-tongued divas went down like this:
K. Michelle: "Say it to me!! Not on live."
K. Michelle: "Mind Your own! That's where I'm gonna leave it!"
Teairra Marie: "Hmmm. You know what I was just thinking. I always thought Rhianna was wayyy better."
K. Michelle: "On my show h**. Realize that. Don't play b****. I'll punch you on site. Don't get in my s***. Horse face b****."
This is but one of the captured exchanges between the two. What do you make of this quickly escalating feud?