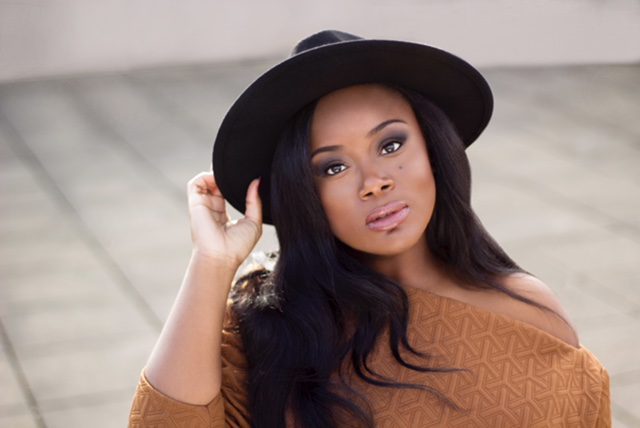 There is an understanding in the gospel community that inspirational music comes from a place that only those who believe and have faith can convey. Every time she sings, Keyondra Lockett goes to that place and, with her angelic voice, encourages her listeners to forge ahead in life, regardless of obstacles and defeats, all while maintaining faith in God.
Lockett has shared the stage with stellar gospel artists such as Yolanda Adams, The Clark Sisters, Tye Tribbett, Kirk Franklin, Mary Mary and more. We caught up with Lockett when she stopped by rolling out studios to talk about her newly released album "The Heal" and her musical inspirations.
Tell me about your single "Try." 
I was sitting there in the studio with my producer Teddy P. Williams, and we were trying to figure out big songs for this album. I decided to be a little bit more transparent and open up with my listeners. It's been a really rocky road for me. It's been really hard for me to continue on my journey with the Lord. Being a millennial, it's not always easy. I get that totally. But one day, you have to sit and realize, 'It's time for me to move forward, and God is the best way that I can,' and that's how I came up with this song. The only way to move forward is to simply try.
Please share your top 10 gospel artists.
Because I'm a woman, I'm going to go ahead and name my girls first. Number one [is] Erica Campbell, [followed by] Tasha Cobbs, Koryn Hawthorne, Yolanda Adams and Le'Andria Johnson. Second is my brothers: [First is] James Fortune. I love his song "Favor of God," it's really hot right now. [The other four are] Jonathan McReynolds, Travis Greene and, last but not least, my beloved Marvin Sapp.
Click here to watch a video of Lockett as she sings her single "Try."