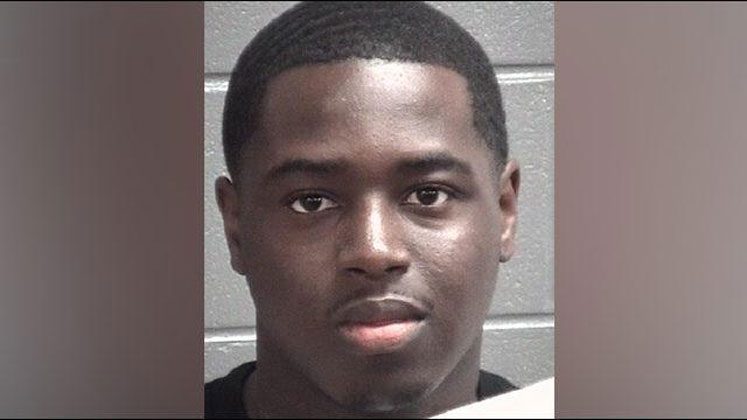 Sharing a video has led to serious charges for a high school teen in Georgia. Rasheed O. Reid, 17, a student in the Griffin-Spalding County School System, made the mistake of sharing what is being called a pornographic video of a 15-year-old male student with special needs.
The video was being shared around the school when officials became aware of the situation last Friday, according to The Atlanta Journal-Constitution. Because Reid shared the video, he is now being charged with felony distribution of child pornography and will more than likely be charged as an adult.
A spokesperson for the Spalding County Sheriff's Office told to media, "This video was of a 15-year-old student that we are considering the victim due to circumstances uncovered during the investigation. At this point, our priority is protecting the victim and stopping the spread of this video.
"What happened is a crime. It is unlawful to record, possess or distribute child pornography, and the student who made the video has been charged accordingly. Students who shared or possessed the video can also be charged. These incidents can destroy young people's lives and often drive some to harm themselves or commit suicide."
The sheriff's office has indicated that the investigation is still ongoing, and more charges may be filed against other students who are in possession of the video. It is being reported that the video is still being shared among students. The parents of the child involved in the video have been notified of the situation.
Statistics regarding sexting among teens reveal a serious problem. According to studies done by organizations such as The National Campaign to Prevent Tenn Pregnancy, The Pew Charitable Trust and others:
– Nearly 40 percent of all teenagers have posted or sent sexually suggestive messages, but this practice is more common among boys than girls.
– Sending semi-nude or nude photos is more common among teen girls. Twenty-two percent of teen girls report sending images of this nature, compared to 18 percent of boys of the same age.
– Sending or receiving a sexually suggestive text or image under the age of 18 is considered child pornography and can result in criminal charges.
– Twenty-four percent of high school-aged teens (14 to 17 years old) and 33 percent of college-aged students (18 to 24 years old) have been involved in a form of nude sexting.
Once these messages are sent, they can be shared without the other party knowing about it, and the images or video can become viral among the teen's peer group and beyond. Suddenly, a young girl may find herself the target of unwanted sexual advances or even rape because of the images or text. It is important when a parent gives a teen a smartphone to cover the rules regarding its use and the consequences of sexting.