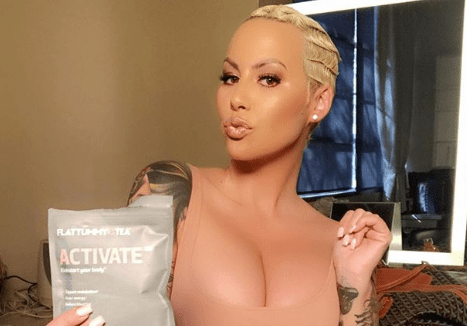 Media personality Amber Rose, 34, has opened up about her role in the #MeToo Movement.
Next month, she will host the fourth annual SlutWalk in Los Angeles. In a recent interview with Harper's Bazaar, she discussed how it is raising awareness and changing in attitudes around the world.
She said, "Well, we're not taking any s**t anymore. We're speaking up and we're not scared just because these
men
are in higher positions or they have more money or they intimidate us.
"We have a voice and we all realize now that's why SlutWalk is so important — to bring an awareness of actually what's happening in this world.
It's the equality issues that we deal with, but also the fact that, we can band together as women and stand up for each other and realize that we do have a voice that can make a change."
Amber added that the #MeToo Movement was educating men about "consent," and explained that her SlutWalk doesn't "leave anyone out" when it comes to supporting those who need it.
She explained: "A lot of men are learning exactly what consent is. My SlutWalk is really inclusive, so we don't leave anyone out.
"The LGBTQ
community
, non-binary, transgender, women, men, all walks of life, it doesn't matter where you come from. We're just spreading awareness and I think that whether being sexually assaulted or slut-shamed, women in general, we're just not taking it anymore."
The star was inspired to launch her own event after discovering the original Toronto SlutWalk, which launched in 2011, four years ago, and she was determined to host one herself.
She said: "I didn't know how to articulate what was going on and why I was feeling this way. It was because I was sexually assaulted, I had been
raped
, and I was slut-shamed.
"I was victim-blamed, as well. I didn't really have words for those things that were happening to me until I started looking online and seeing things and realizing I wasn't alone, and that I now have a platform where I can help other women who are recovering and healing."