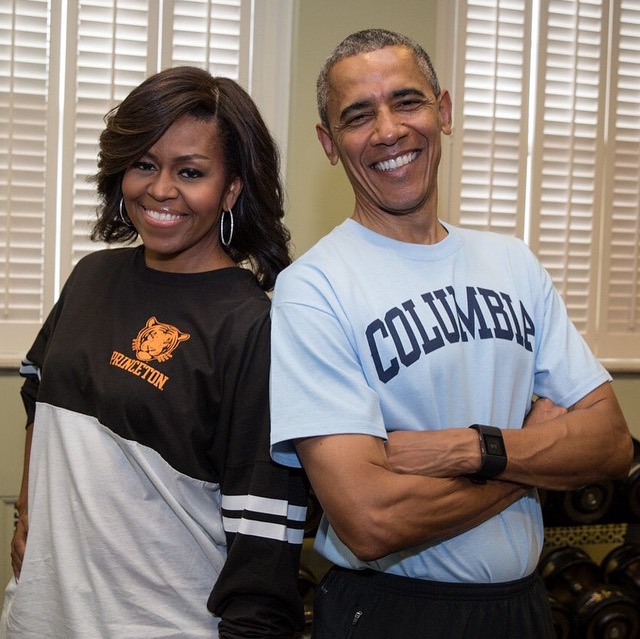 Right-wing media personality Tomi Lahren seems thirsty for fame and national relevance, many critics decry, as she resorts to frequently bashing trending Black names to ingratiate herself with her audience and grow her base. Her latest target for disrespect was the beloved former first lady of the United States, and Black social media users were not going to tolerate it.
Lahren told two-time Ivy league graduate Michelle Obama to "sit down" after she complimented her husband, former President Barack Obama, as a "great president." This was during a public speaking engagement imploring the electorate to exercise their voting privileges during next month's mid-term elections.
Lahren imprudently came for Obama as she is out promoting her book Becoming on a national tour, which is selling out football stadiums and basketball arenas across the country.
During the stop in Las Vegas, according to Fox News, Obama had this to say:
"Here's what we have to do," Obama said at a rally for When We All Vote. "If we want qualified people that we trust, then people have to vote. Because you can't vote some of the time and then sit out."
"You know, we saw that happen. We experienced that. But we had a great president," Obama added.
Feigning righteous indignation over calling Barack Obama "great," Lahren tweeted this to her followers about Michelle Obama: "Michelle Obama said we 'had' a great president. By what measure? Not in economic growth. Not in border enforcement. Not in strength on the world stage. Sit down, Michelle."
Black Twitter quickly and summarily dragged Lahren back to her Jim Crow cave. But not before comedian Kathy Griffin snatched Lahren's edges and ordered her to perform this act with anatomical specificity.
"'Sit down, Michelle' Tomi Lahren says," Griffin tweeted. "Oh really you dime store Barbie?"
"Mrs. Obama may go high, but I certainly won't," the comedian continued, noting one of Obama's famous phrases. "Go f*** yourself, Tomi. You evil, horrible shell of a human being."
Twitter's sentiment was also summarized in this tweet from one user: "How dare this woman come for Obama when she only has a degree from UNLV, which is noble, but pales mightily to a woman who graduated cum laude from Princeton and then got her juris doctor degree from Harvard Law School?"
And that's just the beginning. Click here to take a look at the other clap backs at Lahren from Black Twitter, who formed a protective circle around Michelle Obama.