Dame Dash shares the power of Black people owning Black culture at RIDE Con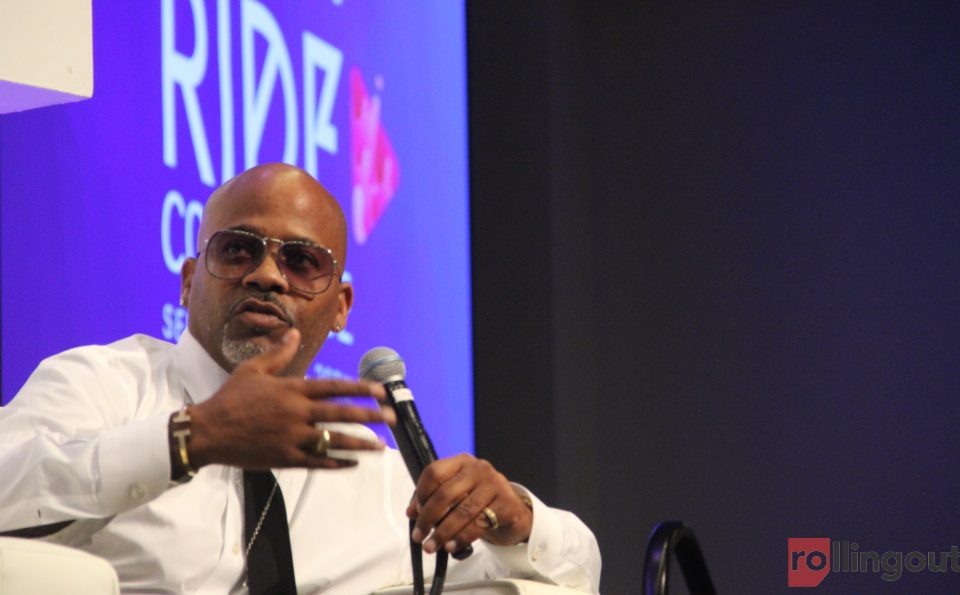 Dame Dash served as the keynote speaker for the 2018 RIDE Conference held at the Loudermilk Conference Center in Atlanta.
In a discussion moderated by Mark "Biddy" Barnes and that featured RIDE CEO and founder Munson Steed, Dash shared his story of coming up in Harlem, New York, and starting his business endeavors at an early age.
"We were in an extreme circumstance, but we didn't feel the need to do what everyone else was doing," Dash told a capacity crowd at the Loudermilk Center. "When we were throwing parties, we always looked like we were doing better than everyone else. It was always important to look good and aspirational. It taught me principles. It made me figure out how to get a product and sell it."
Dash eventually became a serial entrepreneur, serving as CEO of Roc-A-Fella Records, Rocawear clothing, Roc-A-Fella films, and Royale Etenia, his fashion line with Rachel Roy. He also founded Creative Control.
But while Dash stands as the ultimate hustler, he made it clear that there is a distinct difference between a hustler and a CEO.
"Hustling means being reactive. Being a CEO means you have to be strategic," Dash said. "When you hustle, you throw things against the wall and see what sticks. When you're a CEO, you have to be more strategic because what you do can affect others. As a CEO, you have to be consistent so you don't run out of money. You have to figure out how to sustain losses. A CEO has to care about the company more than you care about yourself."
Dash was also adamant about Black people owning Black culture.
"It makes no sense to give our culture to others just to buy it back from them," Dash said.  "I know my consumer. When other people control your money, you have to move when they say move.
"Nike understands their consumers," he continued. "But If we're buying the most, why are we not selling? We give it [culture] to them, just so they can sell it back to us."
Dash concluded his keynote speech by sharing the importance of valuing love over money.
"Money is dark and it should not dictate your actions," he told the audience. "You should do more for love, not money."
The Rolling Out Innovation Digital Entertainment Conference (RIDE) is a two-day experience assembling some of the most influential minds in media, business and technology to empower multicultural millennials through a series of interactive micro-lectures, workshops and breakout sessions.