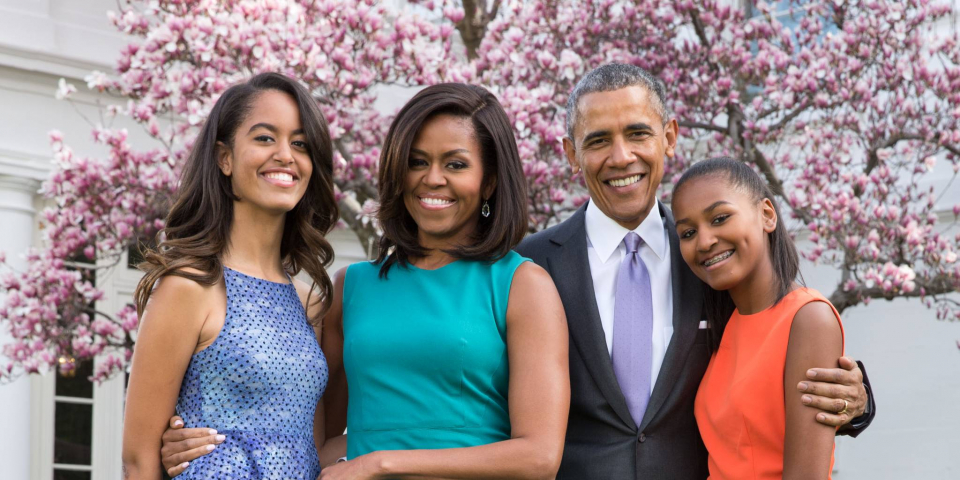 The oldest daughter of former president President Barack Obama and wife Michelle is doing the most and living her best life while attending iconic Harvard University.
Malia Obama, 20,  a college sophomore, made her onscreen debut in a music video that debuted nationwide Friday, Sept. 28. The unabashed young Obama confidently and with care-free aplomb is captured lip-syncing and gyrating to an indie rock band, New Dakatos' "Walking on Air."
The quick glimpses of Malia Obama in the video show her in typical college gear: a knit cap and oversized shirt. She appears in the video below at the 1:41 mark and again at 2:01.
According to The Hill, all the members of the band attend the venerated Ivy League school in the prosperous suburban Boston enclave of Cambridge, Mass.
TMZ reports that the band members are all seniors. Malia has two more years to go and is scheduled to walk the stage in her cap and gown in 2021.
Malia is not new to the entertainment and music scenes, which she seems to have an affinity for. She served as an assistant on the set of Halle Berry's sci-fi drama "Extant," and she interned for the now-disgraced Harvey Weinstein's company in New York City.
Music seems to be where the Obama daughters' hearts are. Malia Obama made national headlines for rocking out hard at Lollapalooza in 2017. She was also photographed with Michelle Obama and sister Sasha at Beyoncé and Jay-Z's OTR II concert in Paris. Sasha Obama also appeared backstage at a Migos concert, where she took a photo with Offset and Cardi B.
Check out the video in which Malia Obama appears below: