Academy Award nominated actor Samuel L. Jackson and Supreme Court judicial nominee Brett Kavanaugh's testimony have one thing in common: both produced something that became instant classics and, now, they are paired together in a side-splitting mash up on social media.
Jackson's hilariously profane and violent Pulp Fiction character Jules Winnfield, replete with a jheri curl Afro, remains unforgettable 25 years later. Through someone's ingenuity, Jackson's iconic character has been excavated to make a funny mash up with Kavanaugh's ratings blockbuster of a testimony on Capitol Hill this past week.
Judge Kavanaugh, of course, is Donald Trump's pick and was accused of sexually assaulting a high school classmate during a party in the 1980s, which threatens to derail his nomination to the Supreme Court.
After Kavanaugh and his accuser, Dr. Christine Blasey Ford, both delivered enthralling testimonies, someone posted this mash up on social media of Kavanaugh with the Pulp Fiction character Jules Winnfield, which made the country double over in laughter.
Check out the video, then peep out Jackson's response to it. Note: this video contains strong language (NSFW):
https://www.youtube.com/watch?v=w73fdBZrFFg
After the video began going viral, someone contacted Jackson via Twitter. The Jungle Fever and Changing Lanes actor approved of the message. But he added this: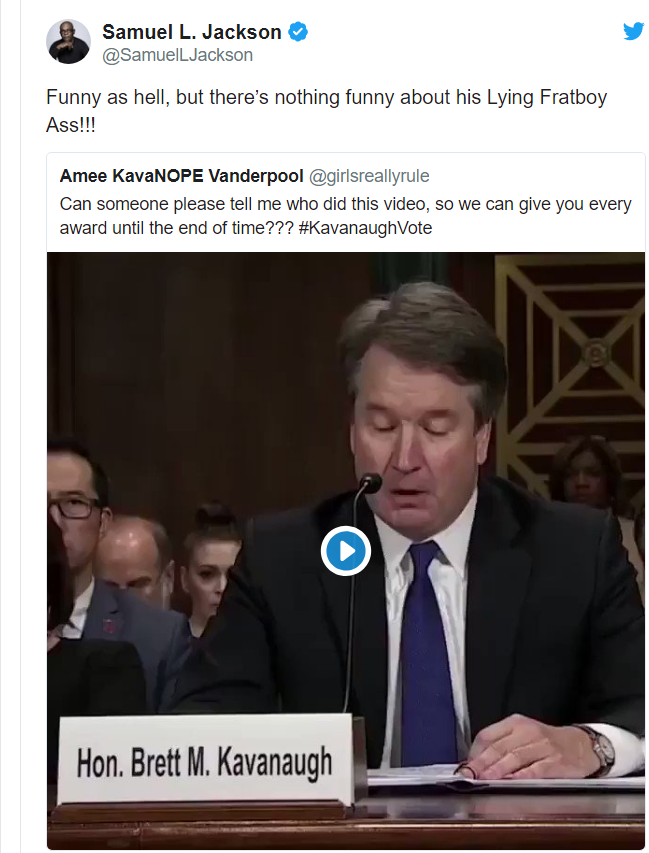 Another person believes this mash up was so genius that it should qualify for an award: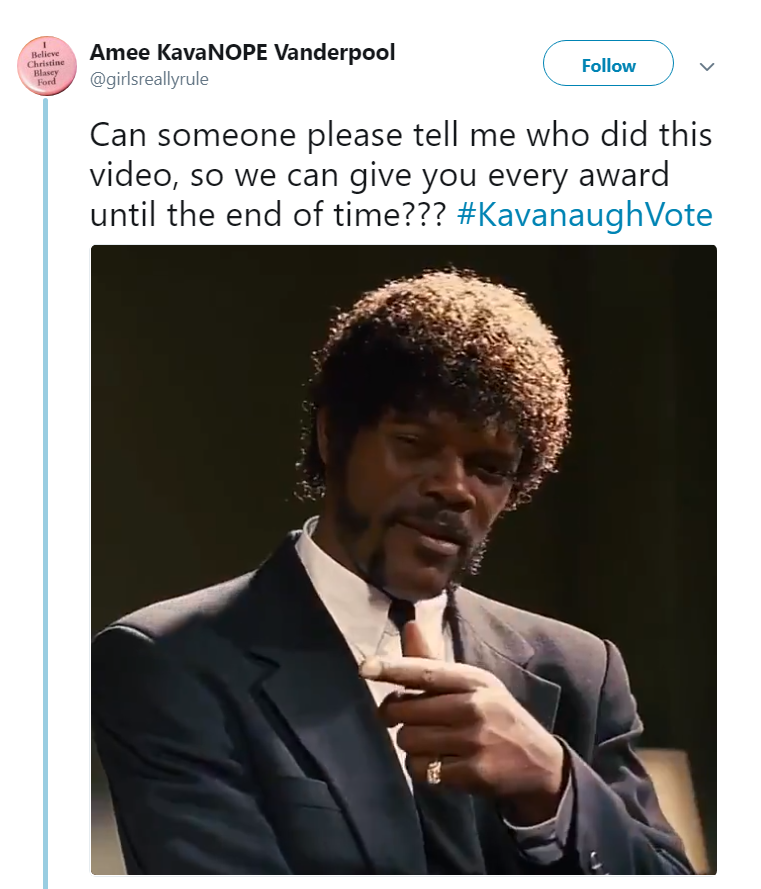 What do you think of this mash up?