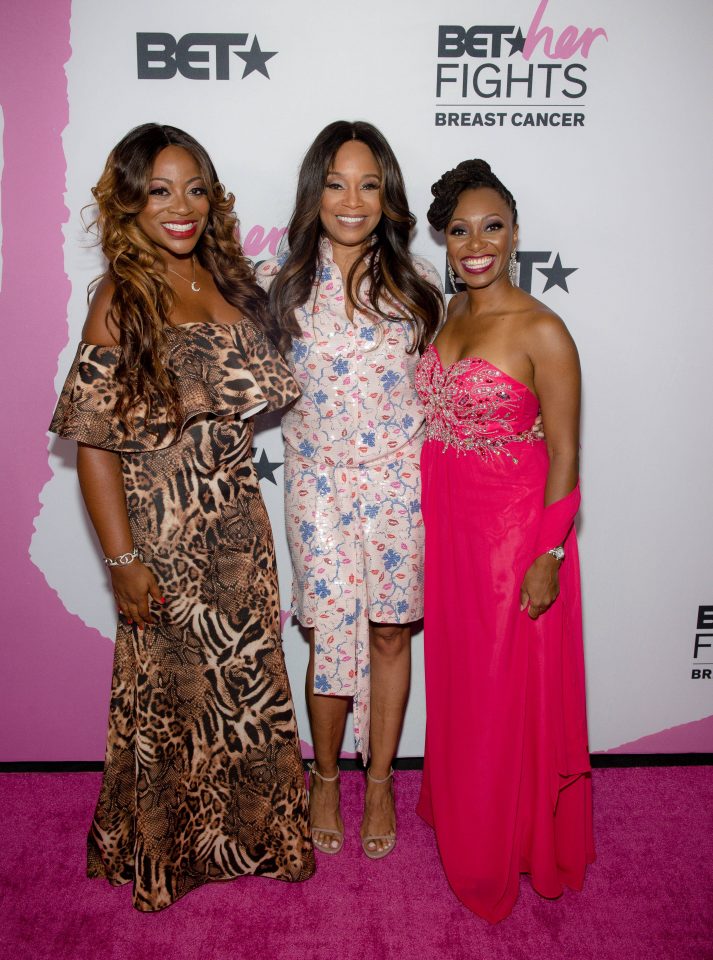 October is National Breast Cancer Awareness Month, and BET Her will kick off in a big way.
The network is airing its 2nd annual "BET Her Fights: Breast Cancer" special, which was pre-recorded on Thursday, Sept. 20, in the Riverside EpiCenter outside Atlanta, and also launching a national multi-platform call-to-action campaign called "BET Goes Pink" to raise awareness, encourage early detection and initiate dialogue about the most commonly diagnosed cancer in the Black community. African American women are disproportionately affected by breast cancer more than any other race of women.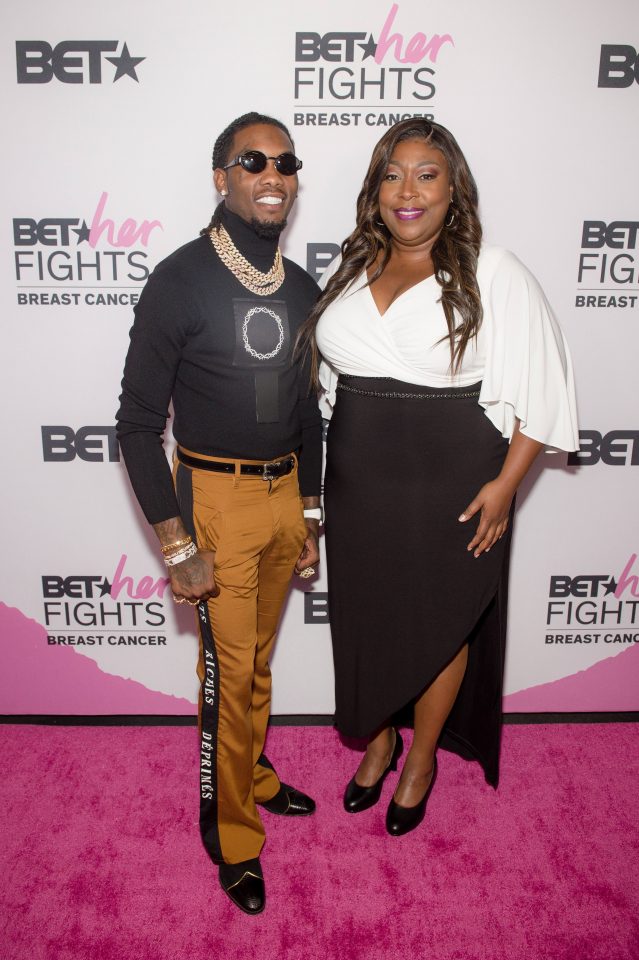 According to the Susan G. Komen Foundation, African-American women are almost 40 percent more likely to die of breast cancer than White women in the U.S., and in some cities that number is as high as 74 percent.
What made this magical night so inspiring is that the room was filled with so many people who were affected by cancer either personally or through a family member. Information and individuals were there to respond to guests' questions and schedule screenings on site.
"BET Networks is dedicated to reducing breast cancer health disparities among African American women and ensuring that Black women are included in the conversation about this disease," said Nneka Norville, director of corporate social responsibility at BET Networks.
"Although we make a concerted effort in October, breast cancer prevention and education is part of BET's larger year-round commitment to women's empowerment. By leveraging our platforms and content offerings, we are able to educate and empower our audience as they navigate this important aspect of their health."
Offset from the trio Migos opened the show, presenting the first award but not before he shared how cancer affected his life, His testimonial moved many in the audience to tears.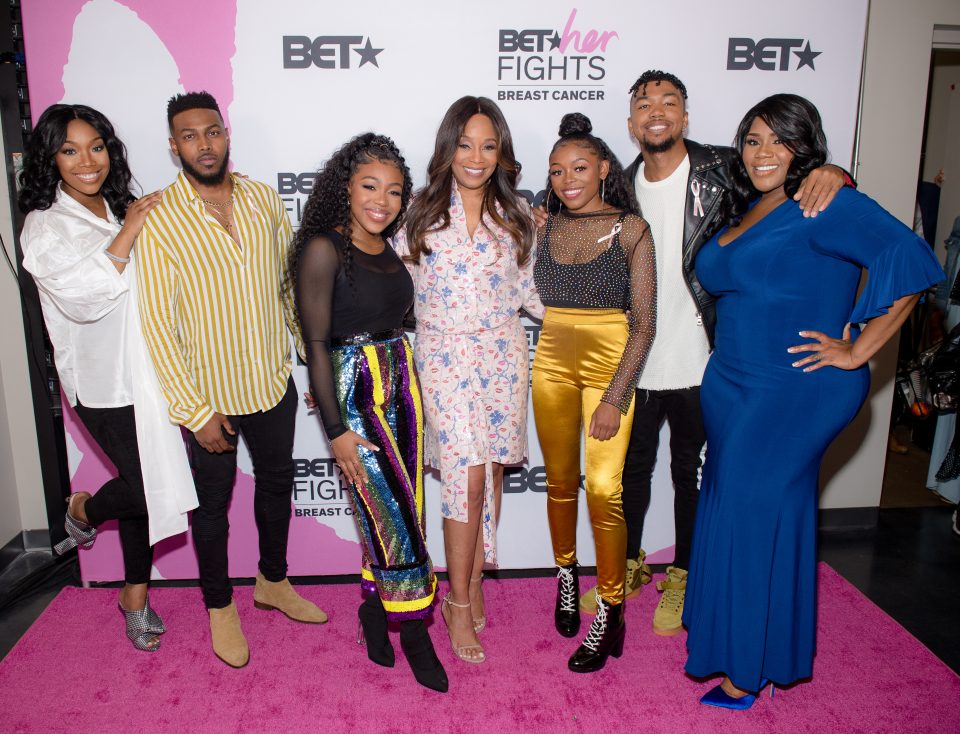 Kelly Price took everyone to church along with the Walls Group, Estelle, Luke James and  "The Voice" season 8 finalist Koryn Hawthorne with "Won't He Do it." 
This year, nominees had very different circumstances. Dr. Hadiyah-Nicole Green is a physicist who specializes in targeted cancer therapeutics using nanotechnology and lasers. She founded the Ora Lee Smith Cancer Research Foundation in memory of her aunt, Ora Lee "Auntee" Smith, whose tragic experience with cancer inspired her to develop a cancer treatment without side effects.
Honoree Bershan Shaw is a two-time breast cancer survivor. Initially diagnosed with the disease in 2007, it returned as stage 4 in 2009. She ultimately beat the odds and has been cancer-free for the past nine years.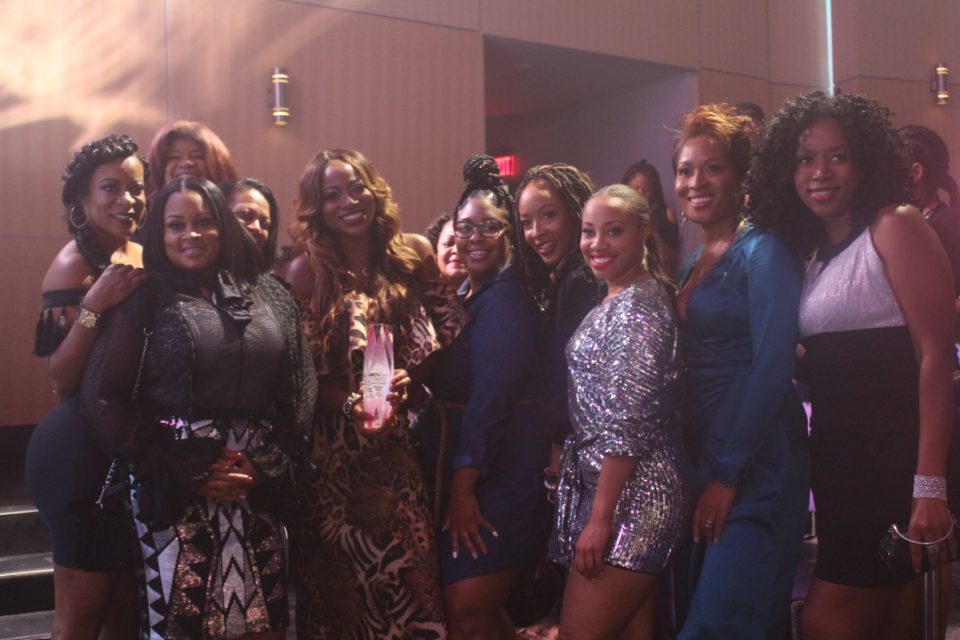 During the show, viewers will have a chance to get involved through a dedicated line provided by the Susan G. Komen Foundation, which will provide free, professional support services to anyone with breast cancer questions or concerns, including men diagnosed with breast cancer and their families.
If you are following @BET during the show, you will be able to use the hashtag #BETGoesPink to join the conversation with patients, survivors, friends and family. "BET Her Fights: Breast Cancer" premieres Sunday, Oct. 7, at 7 p.m. ET on BET Her.