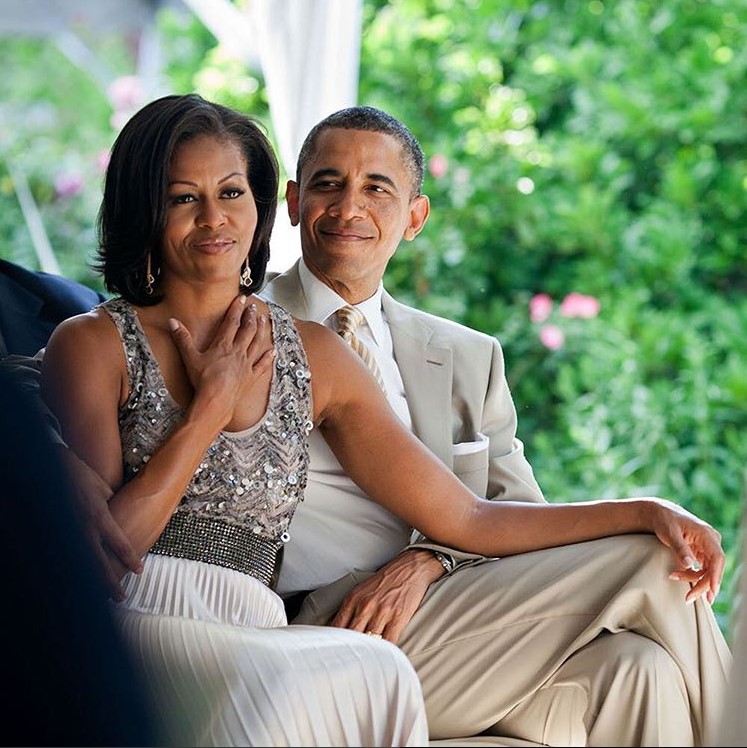 The 44th president of the United States and the former first lady have just reached a monumental milestone in their lives together, and they shared their feelings for each other with the world.
Barack and Michelle Obama traded loving social media posts with one another to commemorate their 20th wedding anniversary.
The former commander-in-chief posted a photo of his wife gazing out of an airplane window with a caption dedicated to the woman he's known for 26 years:
Michelle Obama, who is about to embark upon her sold-out arena book tour to promote her newest book, Becoming, responded to her husband and father of their two children, Malia and Sasha Obama: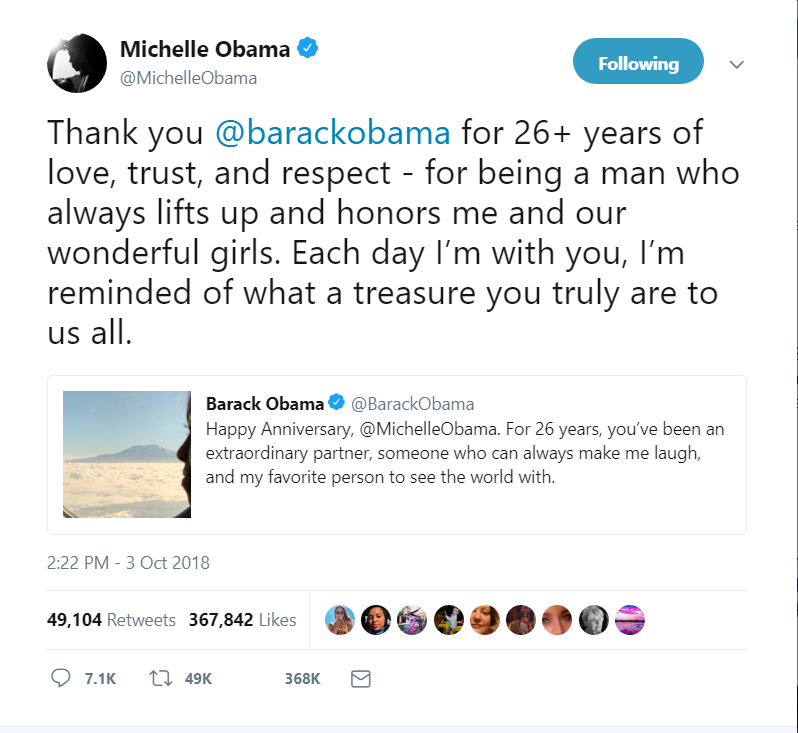 The way the two met is a made-for-TV love story. They both attained their juris doctor degrees from famed Harvard Law School, albeit at different times. Michelle and Barack Obama both returned to Chicago where Michelle hired the man "with the funny name," but later admitted during the 2012 presidential campaign that he was "cuter than I thought."
And the rest, as they say, is history.