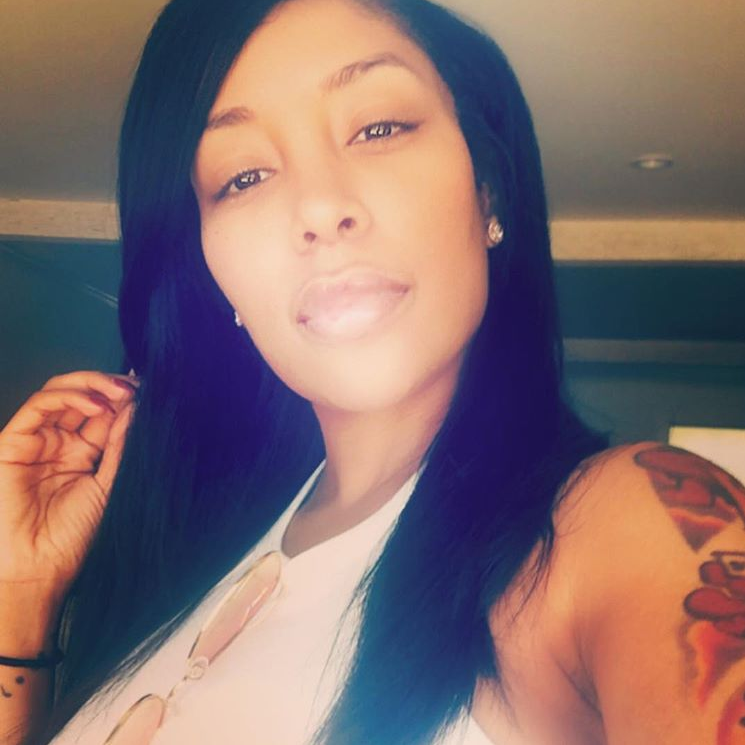 An imprudent White female salesperson got the shock of her life when she began dancing on singer K. Michelle's porch the other day.
Through her surveillance cameras on the doorbell, K. Michelle is able to monitor people who come to her house, even when she is not at home.
A teen-looking girl came to K. Michelle's door on a golf cart. After no one answered the doorbell, the female threw up the peace sign. And then, before the girl left the house, she began twerking.
To the girl's surprise, K. Michelle was watching all of her movements from afar and began shouting profanities at the girl and demanding she vacate the premises at once.
"Get the f— off my porch! Get yo' a– off this m—–f—— porch, b—-!"
The scared girl left skid marks as she ran from porch and back to her golf cart. After laughing at the episode, K. Michelle posted a message along with the video of the girl's actions on her Instagram page:
"@kmichellemusic I don't know who this lady is that keeps ringing my door bell everyday! We don't want none of what you selling. I had to be the voice of reason. She didn't know I could speak to her wherever i'm at from my phone. I don't play about privacy at my house. Don't disrespect my house little bo peep! Don't come back either! #FAB Thank God for the RING security doorbell! I know when there is any motion on my property. I'm not mad though I was playing wit her. I was in tears laughing!!! She didn't know where that voice was coming from! (sic)"
K. Michelle captioned the episode #FAB, a note about her upcoming fifth album, which she discussed on her Twitter page:
"My 5th album is titled "FAB" F— All u B—–s! It's really pretty musically epic! Real good music. R&B money! Thank you"
Check out the hilarious episode below: