Leon Robinson, known by the world as Leon, has crafted a career that is iconic, impactful and genius. Ever since coming to life in Madonna's controversial "Like a Prayer" video in 1989, Leon has remained a bankable artist in Hollywood. His roles as JT in The Five Heartbeats and David Ruffin on the VH1 miniseries The Temptations have become cultural staples and stand as an example of his range as an actor and an artist.
As of late Leon has been touring with his band, Leon and The Peoples, and he demonstrates how deep and profound his skills are when it comes to music. Rolling out caught up with him recently during a rehearsal at 35th Street Studios in Chicago.
What is the origin of Leon and The Peoples?
We are all from New York City. I was part of this band called the Young Lions, which was a bunch of really great musicians that played with Steel Pulse, Sting, Bruce Springsteen, you name it. We were playing cover tunes, and I wanted to do original music, so I started my own band called The Peoples about 11 or 12 years ago. Then I had to pull a David Ruffin on them and changed the name to Leon and The Peoples cause we got better gigs. We play a mixture between reggae and soul music, and people love the music. We have a good following, especially with the women. We sing about thought-provoking topics and things that are just fun.
Talk about your most recent release, Love Is a Beautiful Thing.
Our album Love Is a Beautiful Thing is about all aspects of love. Not just the kind of love where you slob on the same pillow with somebody for years and go through deaths, families and holidays. …. We [are[ not talking about that kind of love. We are talking about the kind of love you have for your brother, your sister, your mother, your aunt. You may hate them some days but you still love them. 
The concept of the single "Sometimes I Wish I Was Single" blew me away. Talk about your intentions behind this song.
I like to do songs that almost anybody can identify with. One of the things that everybody can relate to no matter how successful a relationship is — even if it's just for five minutes out of the day, or one day out of the month, or every other day — [is] you wish you were single. Not to get with someone else but just to be free to do whatever you want to do without affecting another person. Once I came up with the concept, I wanted it to be a love song, so it's like a love song disguised as a bad boy song.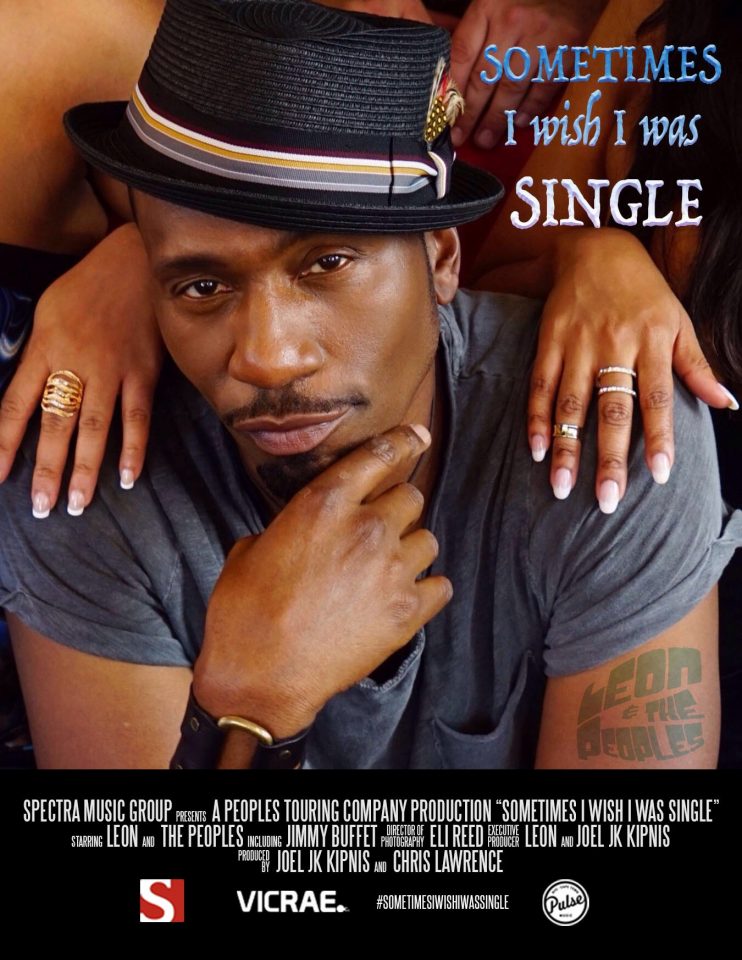 You are a cultural icon. What is next for you creatively?
We have a production company called Motion Mob, and we produced a short called "Make America Black Again." It's about a candidate named Lamar Johnson, who is running against the Trump administration in 2020 with the campaign slogan of "Make America Black Again" with an entirely White campaign staff.
People have asked me why I made this short film. I consider myself as part of the resistance, but I can't walk around mad. I only have one life. Nobody in office is going to make me walk around sad. So I can create something that will make us laugh but also address the issues and the struggle and make it clear that we are against what is going on right now.
I'm also starring in a movie on BET Her during Breast Cancer Awareness Month called Her Only Choice. It's a real tear-jerker about a woman making a decision between her life and the baby she wants. I also have a TV series that just recently debuted in L.A. called "40 and Single." It's an international series shot in the motherland in Ghana. It starts airing on UMC on Oct. 18.
Check out Leon and The Peoples' new album Love Is a Beautiful Thing below.