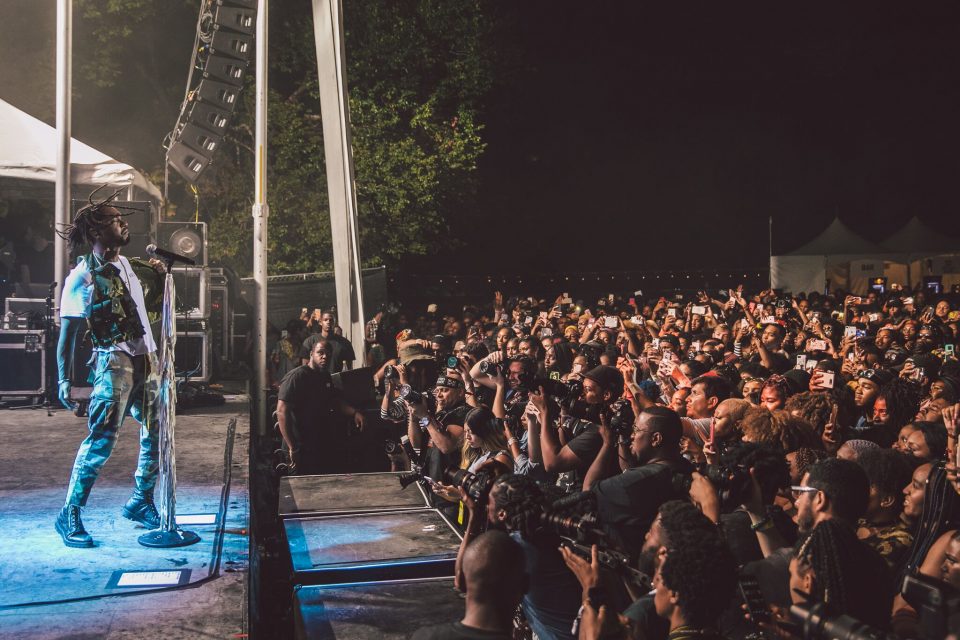 For more than 13 years, Afropunk has been defining culture in the music world. Afropunk celebrates multiculturalism and diversity for people of all races, genders, colors, creeds and tastes. The festival is bringing its "Carnival of Consciousness 2018" to Atlanta's 787 Windsor venue Oct. 13-14.
The festival concept was born from James Spooner's 2003 documentary film Afro-Punk, which traces the lives of Black people in White punk subcultures. The Afropunk festival was created by Matthew Morgan and Jocelyn Cooper in 2005 to bring awareness to racism and create a chance for Black punks to commune together.
The festival began in a little nook of Brooklyn, New York, and has spread to international cities, including London, Paris and Johannesburg. The festival has grown from a small celebration into a global festival that reaches audiences of up to 60,000 at a time.
Since its inception, people have come out yearly to immerse themselves in this musical and cultural showcase. If that's not enough, here are the top five reasons why you should attend Afropunk Atlanta this weekend.
Music.  If you appreciate the celebration of diverse music, then the Afropunk festival is for you. In the past, the festival has been a stage for acts like Lauryn Hill and Lenny Kravitz. Afropunk creates a chance for attendees to broaden their musical horizons. The 2018 Carnival of Consciousness will bring together a mix of well-known, underground artists and up-and-coming artists. The lineup includes Pusha T, Foxxy, N.E.R.D, The Internet and VanJess, among others.
Fashion. The Afropunk festival has always been a safe space for Black people to explore their creativity through fashion. Festival-goers can expect to see some of the most colorful, edgy and exciting styles and looks at the two-day festival.
Food. Festivals always have the most amazing food selection, and Afropunk is no exception. Attendees will indulge in a variety of foods from far and wide participate in the Atlanta West African cooking class.
Vendors. The Spinthrift Market will feature artists, makers, artisans and craftspeople curated to offer a wide variety of items, such as natural beauty products, one-of-a-kind jewelry, apparel, housewares, books, affordable art and more.
Sessions. The festival is bringing Activism Row, Solution Sessions and After Dark experiences to Atlanta that will engage attendees through conversations and installations.
The Afropunk Festival offers an opportunity to enjoy and connect over music and culture. For more information about the festival and to purchase tickets, head over to afropunkfest.com.