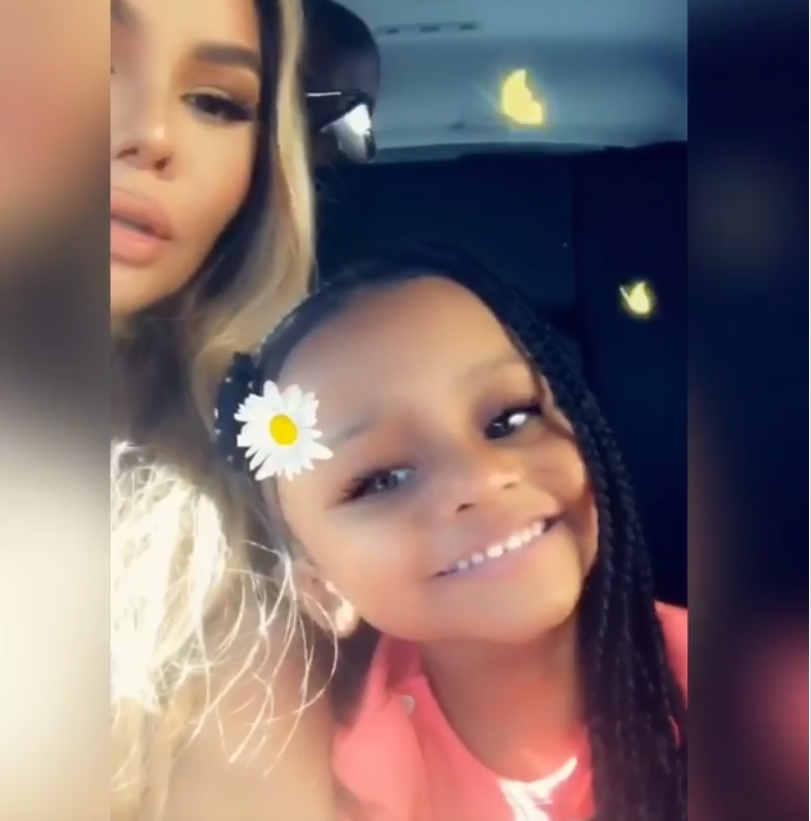 Rap legend Lil' Kim has pretty much kept her adorable daughter, Royal Reign, under wraps before today.
The lyrical lioness born Kimberly Denise Jones, 44, must have been in a particularly good mood because the former Notorious B.I.G. protégé posted both videos and photos of the adorable 4-year old for fans to fawn over, which they did en masse.
The "How Many Licks" and "Nasty One" emcee is seen clowning with Royal Reign in a rare glimpse of her daughter.
As you will see from the videos below posted on Instagram, Royal Reign already has a charismatic personality that endears her to her mother's large fan base.
https://www.instagram.com/p/BokKF5ljzc_/?utm_source=ig_embed
https://www.instagram.com/p/BcowJyXFHDC/?utm_source=ig_embed
In other news, the hip-hop goddess made a surprise appearance at Christina Aguilera's "Liberation Tour" in New York City this past week.
Aguilera shocked fans at the packed Radio City Music Hall by bringing out Kim to help perform "Lady Marmalade."
"We got a surprise: Lil' Kim, Lil' Kim, Lil' Kim!" Aguilera gleefully shouted to the sold-out crowd.
Kim came prancing out flossing a sparkly bodysuit and collaborated with Aguilera before in a crowd that reportedly included Bill and Hillary Clinton.
According to Billboard magazine, the remake of "Lady Marmalade," which also featured Mya and Pink, landed No. 1 on the Billboard Hot 100 in 2001 and earned a Grammy for Best Pop Collaboration With Vocals.