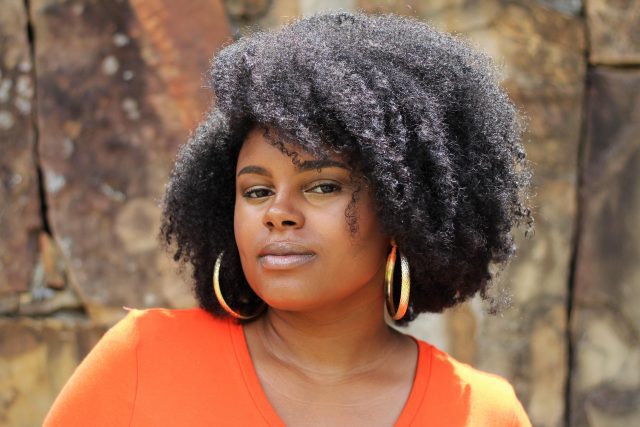 The Hate U Give is now showing in theaters across the country. Debuting Oct. 5, the film highlights the main character Starr Carter, played by Amandla Stenberg, who witnesses the fatal shooting of her childhood best friend Khalil (Algee Smith) by law enforcement.
With the current state of our country and activist groups, such as Black Lives Matter, protesting the wrongful killings of people of color, The Hate U Give premieres at a time where people are speaking out against racial injustices.
Actress  Zsane Jhe who has appeared in the television series  "Greenleaf" and "Fatal Attraction" also has a role in the new film. The actress transitioned from engineering into the world of acting after realizing her real passion.
"You have to have that tunnel vision to make it your career. You have to invest that same amount of time and energy that you give to folks at your day job," Jhe said.
Jhe says the film is vital for the public to see given the state of our country and society.
"This film is the reason why I became an actress so I can tell these stories," she explains. "They were meant to be tragic and how [we] as a community somehow turn a tragedy into a triumph.
"I think in the midst of these heightened tumultuous times that we're enduring currently with Black men being criminalized, slain in the streets and not a significant amount of justice, this movie sheds light on that from a youthful perspective."
Jhe says The Hate U Give teaches the youth how to handle the injustice that people of color are facing and normalizing their voices.
"It's our youth who are going to save the day," Jhe said.
Jhe will also premiere in the CW's superhero show "Black Lighting," which airs tonight at 9 p.m.
"This is going to be a really exciting season of 'Black Lightning' I got introduced to the family last season, but this season is going to be symbolic," Jhe said. "My role, in particular, is probably the first character that I feel like is the most like me. She is a sister, she's fashionable, strong-minded, a recent college Grad, and she is just fighting for her family."
In the future, Jhe hopes to star in a romance film similar to Brown Sugar.
"Me being a plus-size woman, I would love to play a role of a love interest because we don't get to see that very often at all on television or movies," she says.
Jhe says being a plus-size actress doesn't let her being a plus-size actress stop her from auditioning for roles and chasing her dreams. She continues to try new endeavors, and in the next three to five years, she hopes she will be writing, starring and producing a show like Issa Rae.