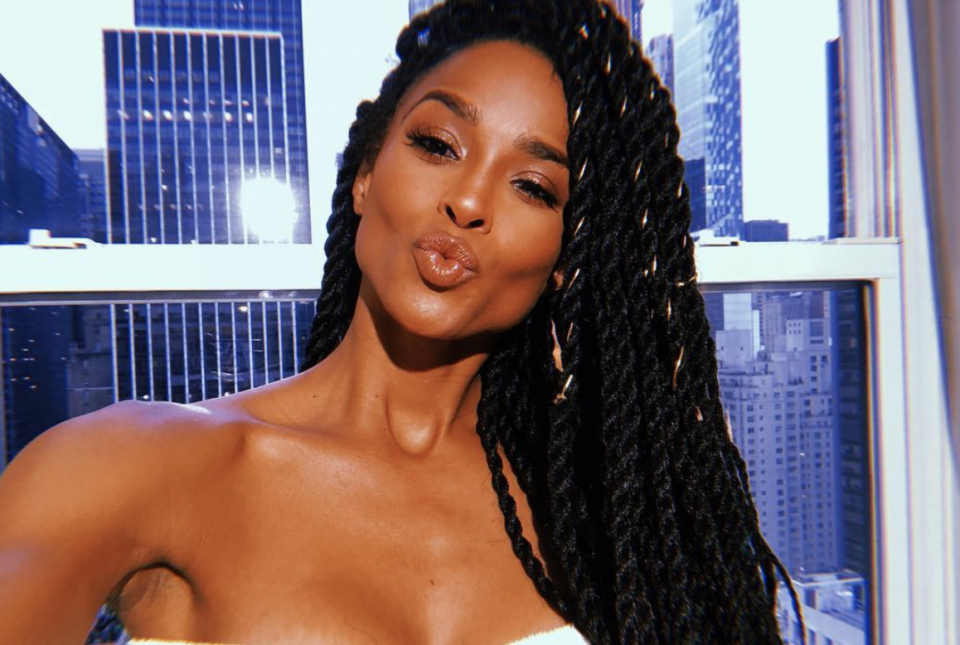 Ciara took this person as her date to the American Music Awards on Tuesday, Oct. 10, 2018.
The "Goodies" hitmaker walked the red carpet at Los Angeles' Microsoft Theater with her son Future, whom she has with rapper Future, because the youngster is always asking his stepfather, Russell Wilson, when it's going to be his turn to take his mom out on a date.
Ciara said: "He always has this thing with Russell, and he's like, 'I want to take her to date night,' and so it's really cute.
"We're having our time right now."
The 32-year-old singer, who also has a 16-month-old daughter Sienna with Wilson, is currently busy on tour with Bruno Mars and joked the key to balancing her work and family life is to schedule time to sleep.
She told "Entertainment Tonight": "I've been having a blast on tour with Bruno. He's one of the best performers of all time, and it's all about a balancing act and organized chaos with the schedule, because it's literally like, hop off the plane from Boston and fly back to Seattle to go to Russ' game.
"Then get back on the plane again and then I come here for rehearsals for AMAs, and then I fly to another game the other day. Then I wake up and take them to school.
"So, it's a balancing act. The key to it is making sure you map out sleep in your schedule. If you map out sleep, you can survive the chaos of life, and the balancing act of having kids and family and work."
Ciara teamed up with Missy Elliot to perform "Level Up" at the AMAs and she was delighted to be getting back on stage with the "true legend," who she thinks of as a "sister."
Speaking ahead of the performance, she said, "It's been a while since she and I rocked the stage together, and our song 'Level Up' has been going amazingly, and the fans have been showing so much love and she's just a true legend.
"She's my sister but also I really respect her and it's always amazing when we get together on the stage together and rock. We're gonna make tonight a fun night so I'm excited."