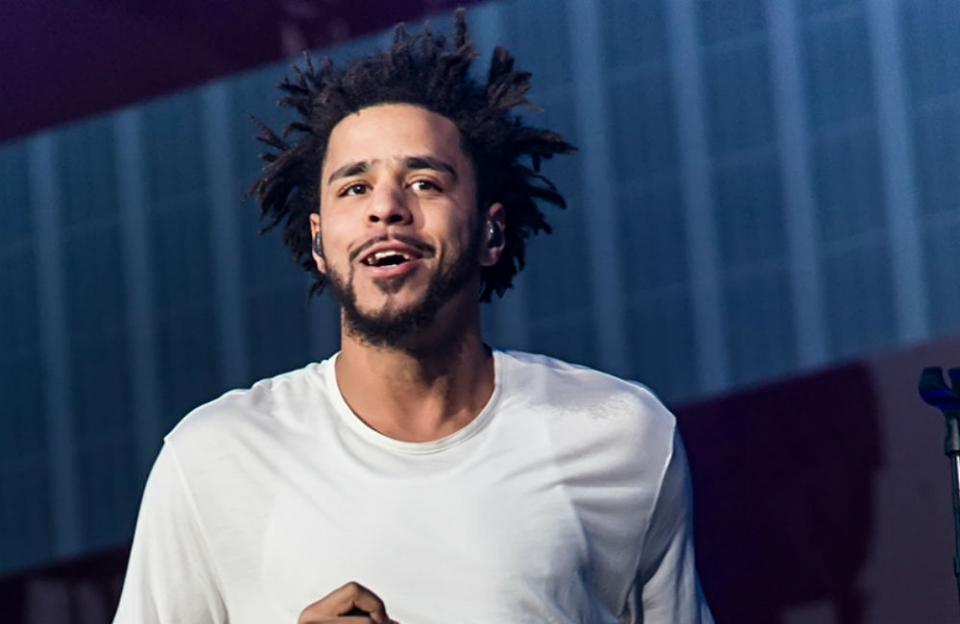 J. Cole said he "loves" that Donald Trump is in the White House. But before you grab your torches and sic the villagers and hound dogs on the star rapper, singer, songwriter and producer, there's a deeper meaning behind that "love" of having someone like Trump in office.
The entertainer born in Frankfurt, Germany, as Jermaine Lamarr Cole, 33, is unlike Fat Joe and Snoop Dogg and especially Busta Rhymes, who called Trump "agent orange" at the 2017 Grammys. Those rappers detest seeing Trump in the Oval Office. J. Cole, on the other hand, says he is glad Trump is president because the truth about America was exposed in ways that hadn't been seen since the days of legal segregation.
"With Trump in office, I love that America gets to see the truth. If Hillary Clinton was in office, it would be the most f—ing disingenuous s— because everybody would be thinking that everything's cool because we got an incredibly qualified female president," J. Cole told Billboard. "Which would've been amazing on so many levels. But all the s— we see right now would've still existed; it would've just been quiet. And I prefer this s— to be out loud. I prefer an honest America. I prefer the world seeing that, yes, we're a country that is dumb enough — no disrespect — [that] we got duped into electing Donald Trump."
Moreover, the global community is able to see and understand what American minorities have been decrying for decades in terms of police brutality and racial inequality, J. Cole told Billboard magazine.
J. Cole said he abstained from voting in the latest presidential election because he was an ardent Bernie Sanders backer. But after Sanders' Democratic nomination was derailed, he admits he fell back from politics.
"Hillary Clinton wasn't somebody that was motivating me to go vote. If it was Bernie Sanders, I would've showed up and voted. I would've been the first one in line, no bullshit. No disrespect to Hillary," Cole conveyed.
Bill and Hillary Clinton incurred the wrath of many Black Americans in 2016 after they learned how much the power couple contributed to the construction of the soul-sucking monstrosity known as the "prison-industrial complex."
Politics was far from the only topic J. Cole spoke about with the music magazine.
J. Cole also discussed the long conversation he had with XXXTENTACION before his passing and even touched on the abuse allegations that Kelis threw at Nas.
"Yeah, that hurt. I ain't going to lie. That hurts," J. Cole said before moving on to say he felt some kind of way about the alleged instances of domestic violence between Nas and ex-wife Kelis.
"It feels weird because I f— with Nas, but I just have to be honest. I came up seeing too much f—-ed-up s— for that to be acceptable. I don't care who it is. I don't f— with people abusing women, and I don't f— with people not taking care of their kids," J. Cole said.