Atlanta jazz legend Theresa Hightower dies of cancer at 64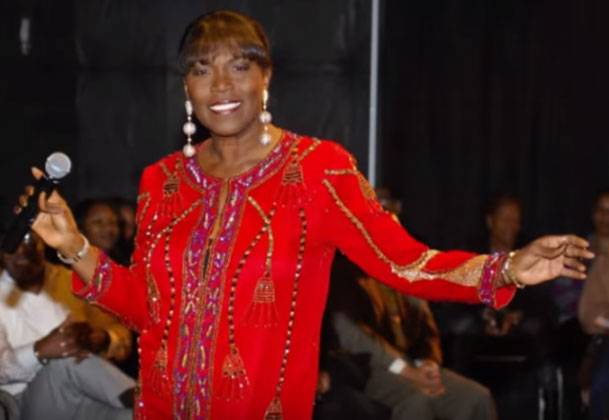 Atlanta is a multi-faceted city when it comes to Black music and culture. Beyond hip-hop it is a city well known for its history of jazz. One of the cornerstones of keeping this tradition alive was jazz musician Theresa Hightower. Sadly it has been announced that Theresa passed away on Wednesday, October 10, 2018, after a battle with colon cancer. She was 64.
If you have visited or lived in Atlanta, Georgia and are a jazz fan, you have heard the music or the name of Theresa Hightower. Besides having an almost 20-year house gig at the Ritz Carlton, almost every well known jazz spot in the city saw her grace the stage.
The news of her death sent shock waves throughout the Jazz community in Atlanta and beyond. Hightower was a full-time working musician with stage and screen credits that included Tyler Perry's Madea Witness Protection, "In the Heat of the Night," Aspire TV's "Mommy Uncensored," and TV One's Fatal Attraction.
In addition, she was a humanitarian who willingly gave her time and talent to Atlanta causes that include WSB-TV's Family to Family Program, UNCF, American Cancer Society, Atlanta Community Food Bank, Georgia Women Prevent AIDS, and Northside High School of the Performing Arts, among others. In 2014, she was recognized for her contributions to and involvement with the Howey Hudson Lowe Foundation, INC. event, Stompin' 2 at The Savoy, and the Atlanta Area Outreach Initiative 15th Annual Health Care Initiative.
Camille Love, Director of the City of Atlanta Cultural Affairs said of Hightower's passing:
"It's a tremendous loss to the Jazz community, not only in Atlanta, but worldwide. Her near 20 year performances at the Ritz-Carlton Buckhead, had a loyal following of Jazz aficionados. On many nights it was standing room only as the lounge was packed to her perform. She really helped Atlanta appreciate the live Jazz scene with the intimate experience of live performance that cannot be felt in a festival setting. "
Hightower's family had started a GoFundMe campaign to assist with her medical expenses. In only 13 days donors had given over $65K, showing the impact of her as a loved person and Jazz legend. The heartfelt message from her son, Tony Hightower and mother Martha Hightower can be seen below: