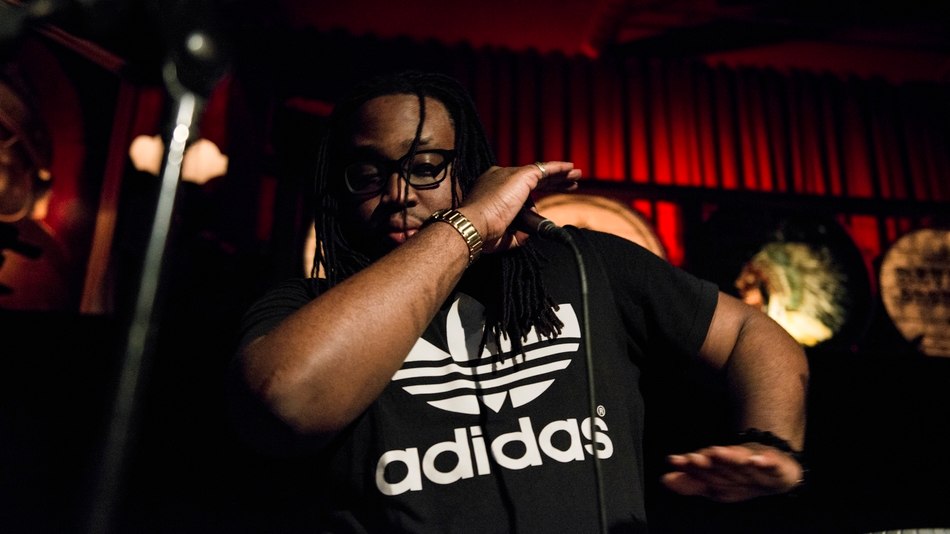 Rolling out's Master DJ series spotlights DJs recognized in their respective cities who are making an impact in their communities.
Drae Slapz is a premier DJ and producer on the rise. Born in Portland, Oregon, he was influenced by the music of Michael Jackson and the high-quality productions of Quincy Jones. Those influences eventually inspired him to start making his own beats at the age 15.
While attending Portland State University, he joined the Alpha Phi Alpha Fraternity and soon became known as the music guy while DJing parties and events around campus.
Known for his energetic and hard-hitting style, he has been holding it down in recent years as the live DJ and producer for some of Portland's most exciting hip-hop acts, including Mic Capes and Brookfield Duece.
After realizing his career relied heavily on producing other artists, DJing and occasional stints as a hypeman, Drae Slapz decided to take matters in his own hands. In July 2018, the popular performance DJ switched gears, moving from behind the boards and into the booth with a new record, "I Want" featuring Rare Vibe Records wordsmith SamuelThe1st, which is available on RareVibe.com and all streaming platforms.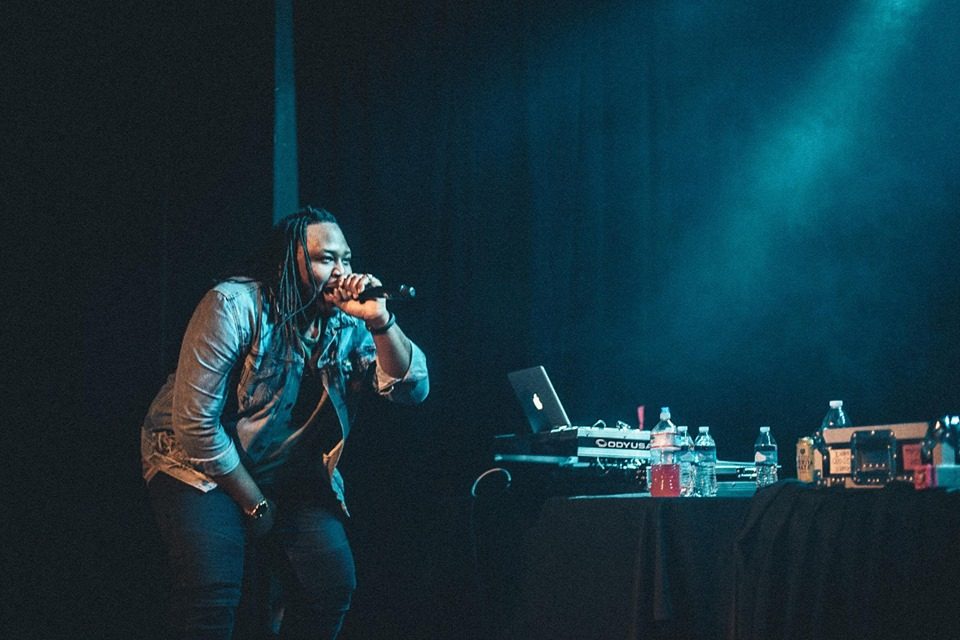 How did you come up with your DJ name?
It started as a production name given to me by Mic Capes. He wasn't a fan of my original name and refused to use it. Then one day he came to the studio and said, "Naw, bruh. Yo beats slap! You're Drae Slapz!"
When did you start DJing?
In college after becoming a member of Alpha Phi Alpha Fraternity Inc. As the guy that made music, it only made sense for me to DJ our parties and events. From there I started DJing for artists I produced; for dope companies [like] Nike, adidas, Wieden + Kennedy, etcetera; [at] community events and more.
What or who were your early passions and influences?
I wanted to be Michael Jackson as a kid. He definitely sparked my interest in music. From there, I learned about Quincy Jones, Dr. Dre, Uncle Luke, Pharrell, Kanye, The Runners, DJ Fatboy, DJ OG One, DJ Klyph, DJ Juggernaut and many more.
How would you define your style of DJing?
Energetic, fun, a vibe. I try to create a space that allows people to let loose and have fun. Whether it's with a Travis Scott record or a Jill Scott record, I'm going to take you to a place musically that will lift your spirit.
What's your process for selecting a song to play during your sets or at a gig?
I try to play off the crowd and environment that I'm in. Then [I try] picking the best records to fit that situation.
What music or genre do you usually start with when preparing for a set?
I typically start with a soul-dance vibe. Something that's still mellow, but still has a bounce due to the drums. A dope DJ named Kwame put me onto this kind of start. I used to jump right into the turn-up, and he reminded me that we had a long night [and to] ease them into it.
How did music inspire you to become who you are today?
It's pushed me to become better not only musically but also in other areas of my life. The passion, persistence and patience music teaches you ultimately prepares you for more than you'll ever know.
Name three musicians who you believe changed the world.
Michael Jackson, Pharrell and Dr. Dre
List three DJs you admire who made an influence on the DJ culture. Why these three?
DJ OG One, DJ Klyph and DJ Fatboy. They are icons.
Who are your three favorite producers of music? Why?
Quincy Jones, Dr. Dre and Lex Luger. These guys were behind some of the biggest shifts in popular music [that] ventured beyond their comfort zones to create something new and are extremely inspiring. If I can add two more it would be Kanye and Travis Scott.
Who is your favorite artist to play or mix?
Drake. He has music for almost any situation, he's easy on the ears and people enjoy his content. Goldlink is one of my favorites for creating or shifting a vibe.
What are the most requested songs in your set?
I don't typically get requests, but if I do, it's more than likely someone wanting me to play the hottest song at the time way too early in the night.
What's your social media handles?
Twitter, Instagram, and Facebook: @TheDraeSlapz