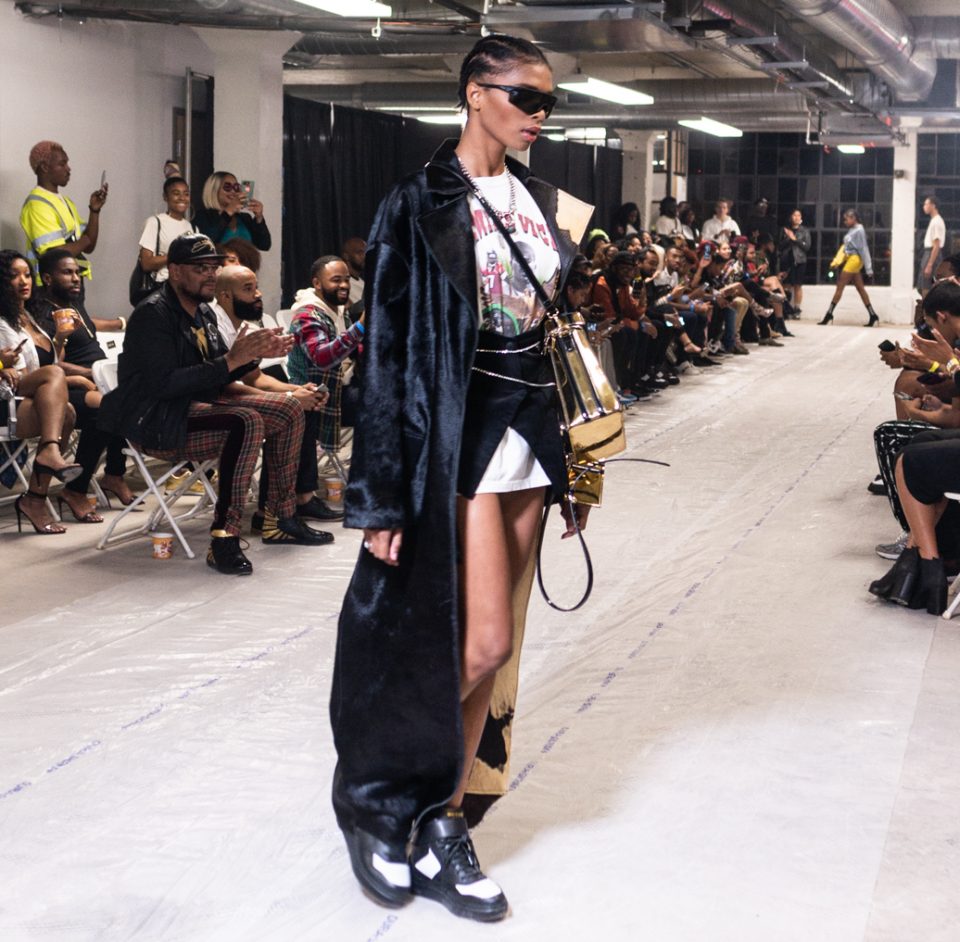 Fashionistas flocked to southwest Atlanta for the Cease & Desist Spring/Summer 2019 runway show on Thursday, Oct. 11, 2018, to celebrate a fusion of styles.
Created in 2012, Cease & Desist is a clothing brand that combines the grittiness of the street with high-end fashion has grown significantly nationally and internationally and garnered the attention of popular rappers Future and 2 Chainz.
Designer Fred Foster brought his designs inspired by "Black Hollywood" to life in front of some of Atlanta's most fashionable residents. Models in ready-to-wear designs strutted down a plastic-covered catwalk inside a two-story industrial warehouse.
The bold designs featured throwback urban looks. The use of red and yellow hues, army green and reflective sweats and jackets was especially eye-catching.
"It feels amazing," the designer said after the show. "Design is like therapy for me. I have a lot of ideas that have been bottled up for a while, so I just wanted to get it all out. I put everything I could into this to show the world what I have to offer."
Aside from the eclectic fashions that were modeled, the event offered networking and cocktails before and after the show.
Check out some of the photos from the event to see who came out and some of the hottest designs.