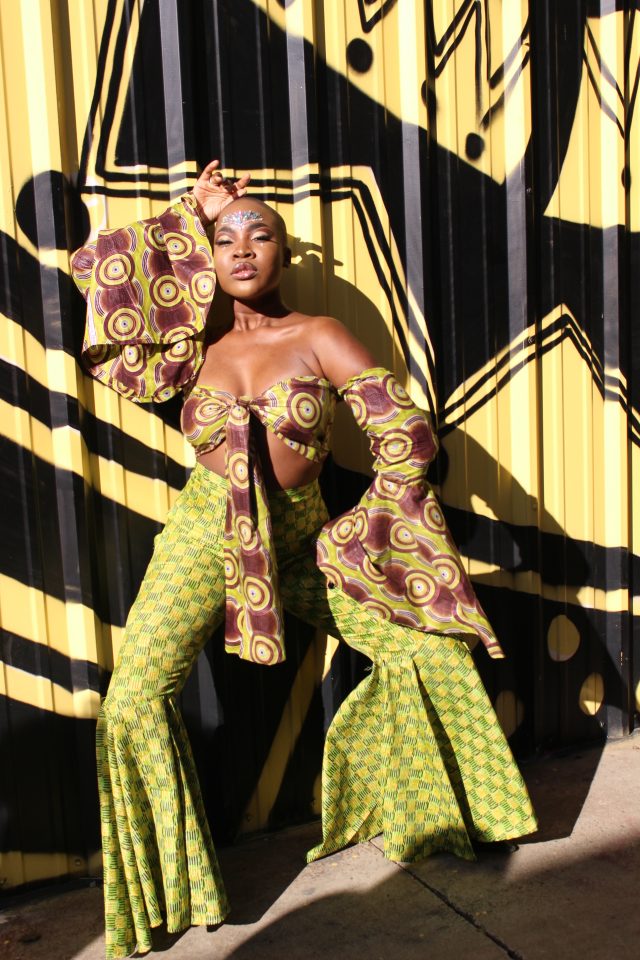 Every year, Afropunk brings a celebration of culture to cities around the world. The third edition of Afropunk's Carnival of Consciousness rolled into Atlanta Oct. 13-14.
Hosted at the artsy 787 Windsor venue in Atlanta's Mechanicsville neighborhood, the event featured art, culture, food and a musical lineup that included The Internet, Pusha-T and N.E.R.D.
Since its inception, the festival has also become a runway for people to express their individuality through fashion. Rolling out attended the event in Atlanta and spoke with several attendees about their fashion choices and personal style.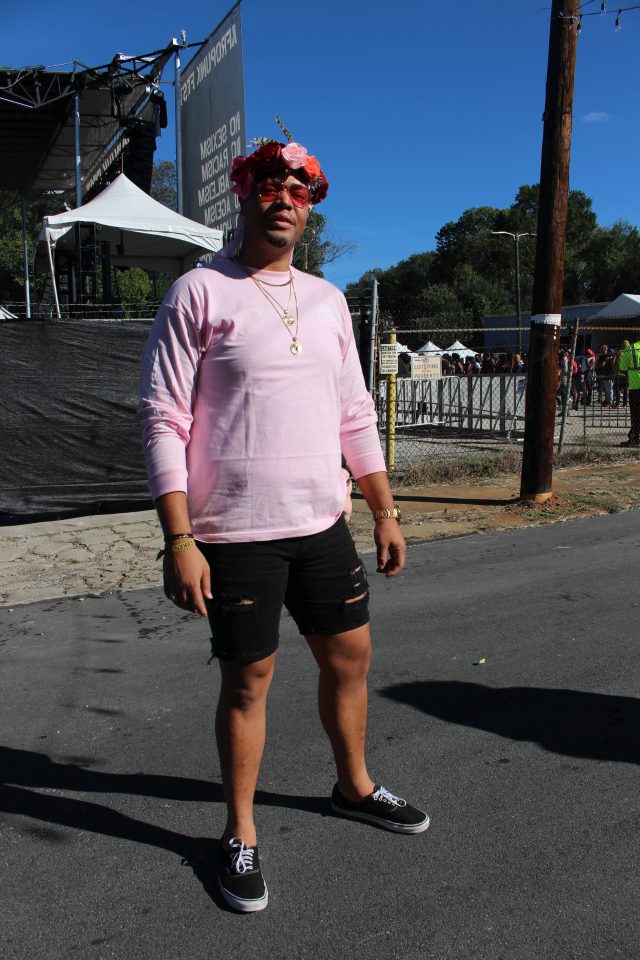 "My style is very butch queen c–t realness. I kinda do whatever I'm feeling," said Sheldon Darnell, 26, from Detroit.
"I love to sparkle," said Salima Allen, 26, of Los Angeles, "and I wanted to shine as hard as possible for my first trip to the ATL. "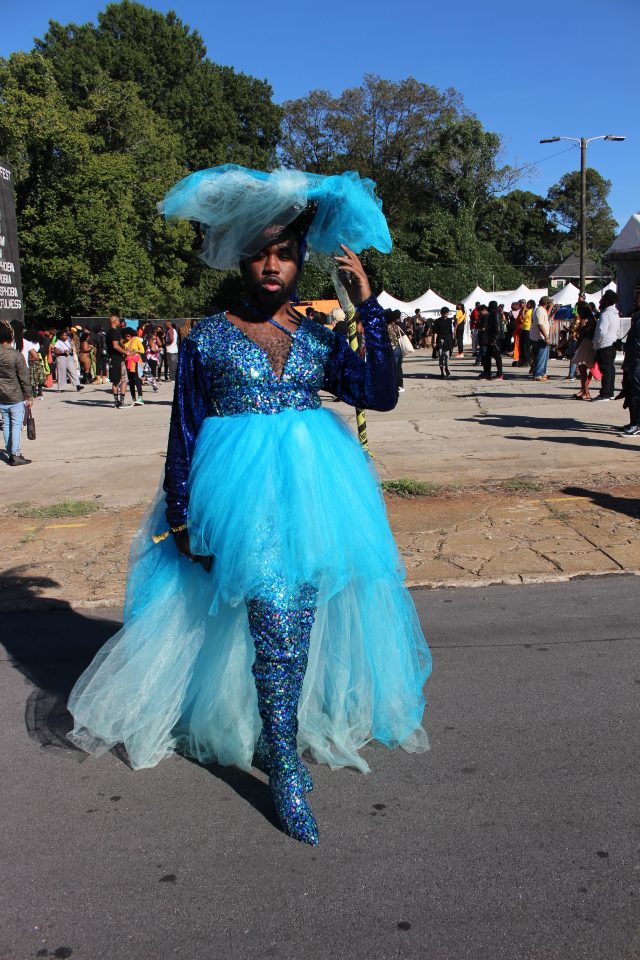 JaQuam Mitchell, 23, a fashion designer from St. Martinville, Louisiana, said, "I handmade my outfit and  decided to wear it to showcase my collection, Mitchell De Bleu."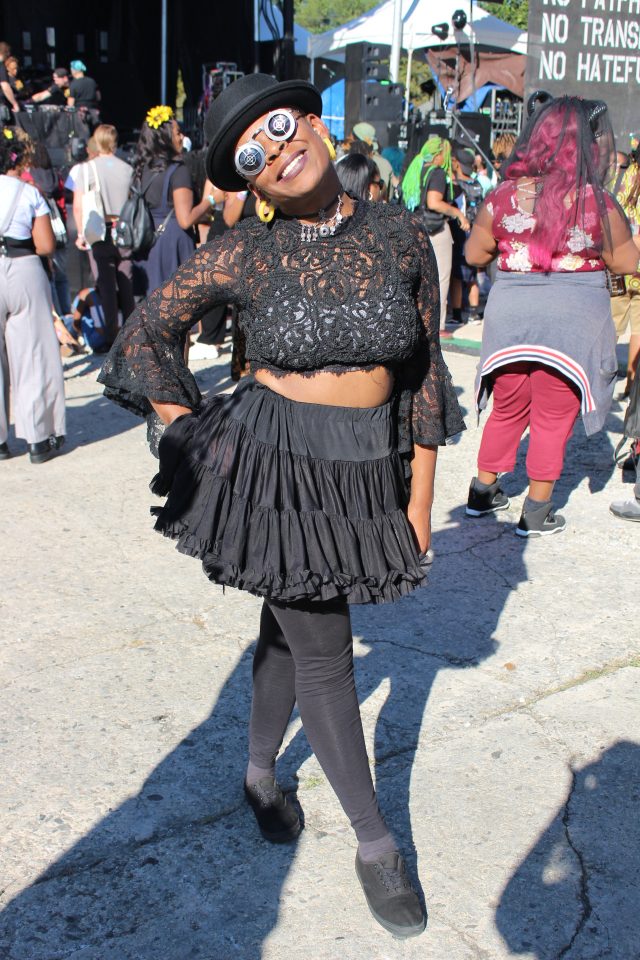 "My outfit fulfills a couple of daydreams," explained Turay Turay, 33, of Los Angeles. "One is to mosh in a tutu because femmes mosh hard. There's joy there and also rage. My outfit is about femme rage."
"I just wanted to wear something non-conventional that shows the colors. We [Black people] are all the colors," said Myles Cherry, 23, from Birmingham, Alabama.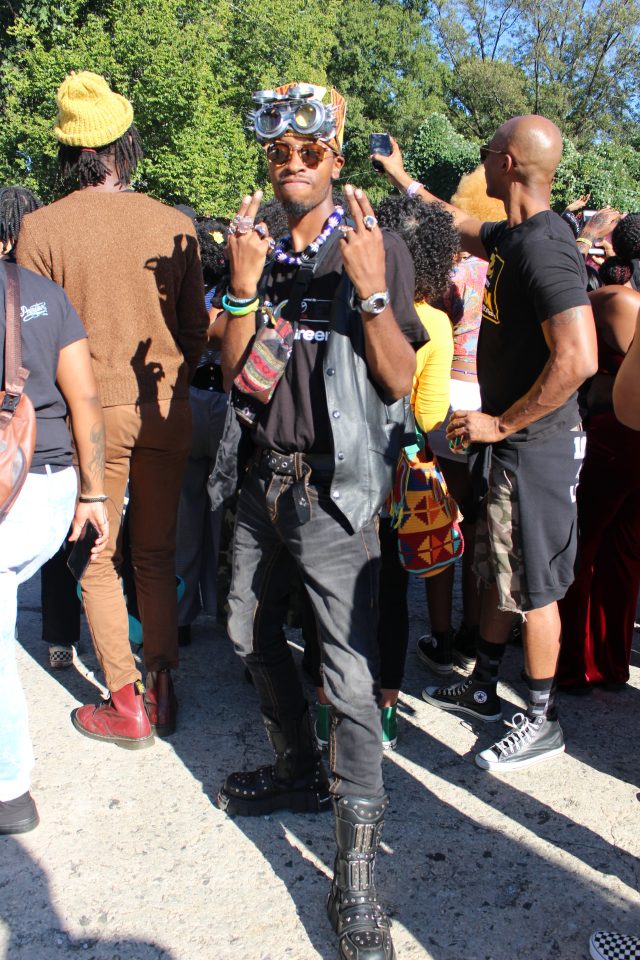 Detroiter JeTaimé Arulu Soigné, 29, said he wore this outfit to the cultural festival "because I'm the DRIP GOD."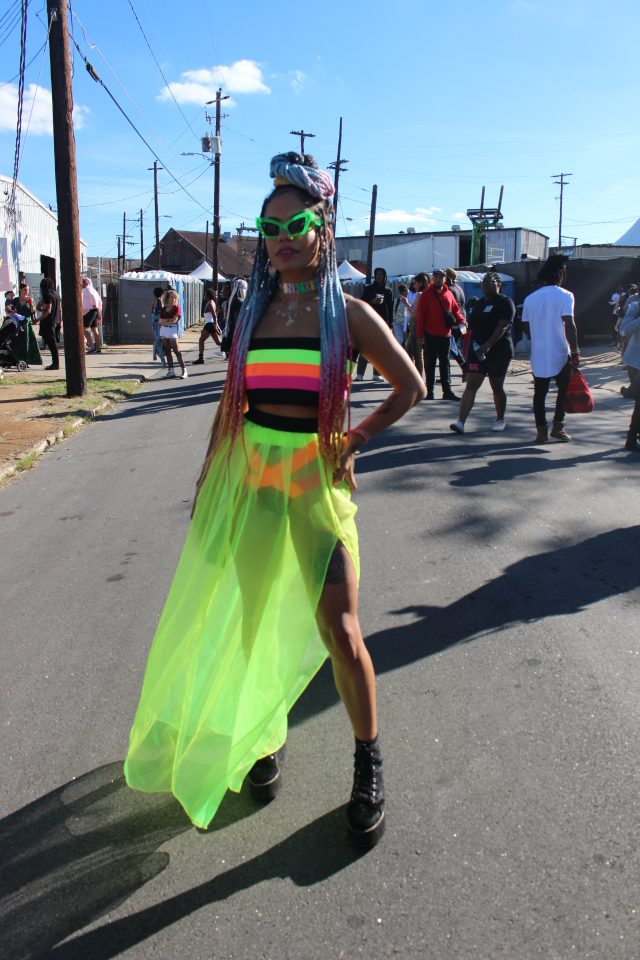 Wearing an outfit her mother made, Magá Moura, 30, from Brazil, said she has a special connection to the annual festival. "I've been following Afropunk since 2015 and going to all the editions around the world. I love the movement!"
Norman Reeves, 21, is an Atlanta-based fashion designer. "I have my own brand, GGRREEYY. I love fashion," he said. "I wore the rollers 'cause I was going for a Big Boi [from] OutKast, Big Worm from Friday look."
Kudzai Chiige, 18, of Zimbabwe, shared her love of flowers and body paint. "I had two prom skirts, and I decided to combine them. I'm naturally an extra person. I always wear flowers in my hair for special occasions. Body paint is something I do all the time to relax and calm my anxiety."